This is March.
When 68 teams battle over three weekends for one shot at glory.
When the hopes of programs, schools, regions and fanbases rest on what happens in a tournament played by 17-22 year olds.
It's the greatest sporting event in college sports. And the Gazette sent me to cover the First Four games of the tournament in Dayton, Ohio.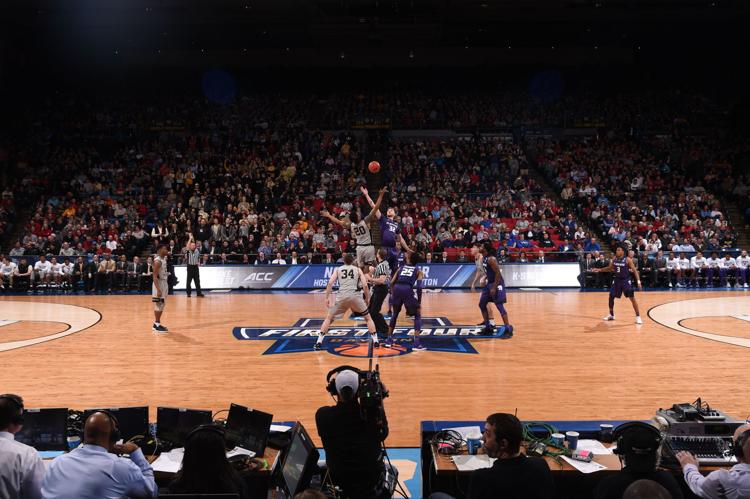 Dayton is widely known by two nicknames.
The first is the 'Birthplace of Aviation', an ode to its illustrious history with aviation, marked by Orville Wright's birth in the city.
The second is the 'Epicentre of College Basketball,' as the city's premier sporting venue, the University of Dayton Arena, has played host to more NCAA Division I Men's Basketball Tournament games than any other venue in America.
Over two cold, blustery days, eight teams converged on the city to take flight on the court for a chance at keeping their dreams alive.
---
This is March, where a 16 seed has never beaten a one seed in the history of the NCAA Tournament. And yet four teams from small schools with small basketball programs came to Dayton with the slightest glimmer of hope at making history.
There was UC Davis, making their first tournament appearance in program history. Led by a bespectacled big man from Canberra, Australia, the Aggies took down the oldest team in the nation, the North Carolina Central Eagles, to earn the right to play the Kansas Jayhawks. The Jayhawks finished the regular season ranked third in the nation with a record of 30-4.
Chima Moneke recorded his 14th double double of the season while leading his program to its greatest moment. And while UC Davis eventually suffered an ugly 100-62 loss to Kansas, Moneke and his teammates made history for their school.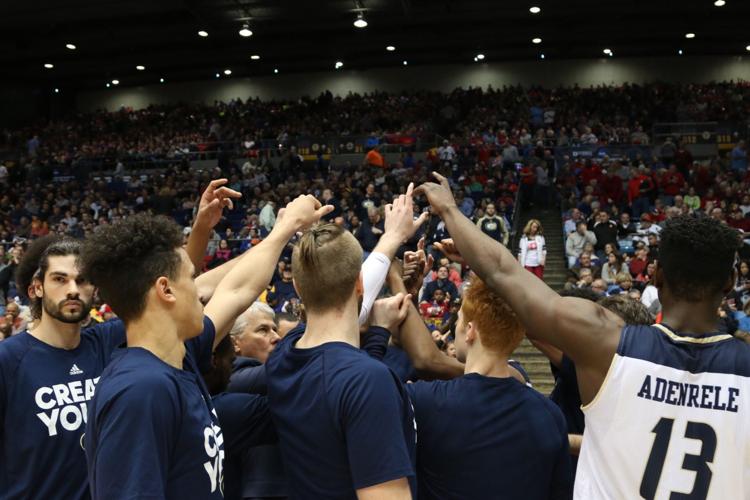 ---
But this is March, where great performances are only remembered when they come attached to deep tournament runs.
So when John Collins is taken, possibly in the top 10, of the 2017 NBA Draft, nobody will remember how he pushed his Wake Forest Demon Deacons team on in its First Four game against a Kansas State Wildcats team that couldn't miss from the field.
Wake Forest lost.
In March we remember the performances of Larry Bird and Magic Johnson, who created the tournament as the billion dollar event we see today. Or we remember Christian Laettner, that villain from the evil empire colloquially known as the Duke Blue Devils, whose back-to-the-basket, turn-around jumper in that legendary 1992 Elite Eight game against Kentucky cemented his legacy of greatness.
Or we remember the Steph Currys and Gordan Haywards, who spearheaded Cinderella runs that will live on in tournament memory for generations.
But Collins' performance in a First Four game in Dayton will not live on. We forgot it yesterday.
He had 26 points and nine rebounds. But after the game Collins and his coach, former Kansas Jayhawk superstar Danny Manning, had to answer questions about his "struggles" after the game. 
"He had 26 points, man," Manning told a reporter. "That's 26 points. That's pretty good, you know? Teams make decisions on what they want to do. And early on they put a lot of bodies in his direction. We didn't help them out much by how we shot the basketball in the first half."
John Collins could become an NBA legend. But his game in Dayton will not be remembered.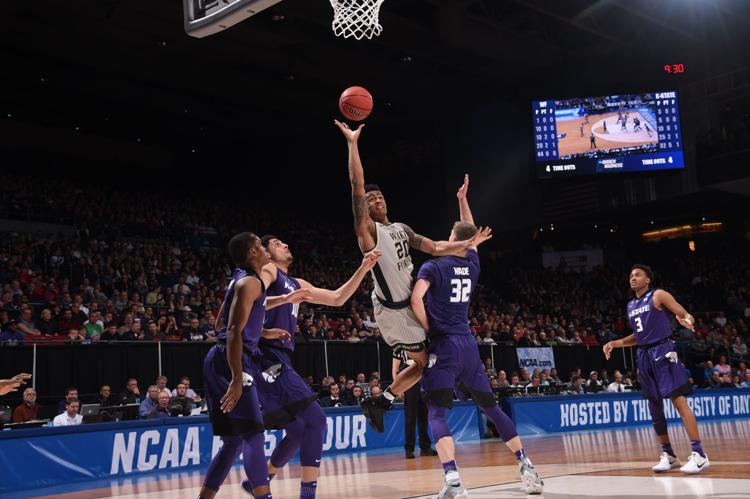 ---
When it's March, we expect contrasting styles to make for epic moments.
So when the tough and physical Providence Friars met the athletic and up-tempo Southern California (USC) Trojans, it was the perfect East Coast versus West Coast matchup.
Less iconic than Tupac v. Biggie, or Bird v. Johnson, but it was a game for the ages.
The Friars, making their fourth straight tournament appearance, pulled out to nearly impenetrable leads in the first half. They led by 17 points to start the second half. 
For 20 minutes, it looked like the East Coast would leave Dayton victorious.
But USC came storming back in the second half, led by monumental performances from point guard Jordan McLaughlin and forward Bennie Boatwright. 
The two combined for 42 points in the Trojans' 75-71 win.
One team left Dayton with smiles on their faces, ready to continue their season. The other returned to Rhode Island feeling nothing but heartbreak.
"Those kids are in there hurting," said Providence head coach Ed Cooley about his players. "I'm proud of our group this season. I think we had a year no one expected. I thought we did some great things in this game. But in tournament play you can't have the mistakes we've shown and advance and expect to win."
---
This is March, where Cinderella comes in all sizes.
This was certainly the case for the aptly-named Junior Robinson, Mount St. Mary's guard and the smallest player in college basketball at 5'5". 
Robinson established himself as a cult hero with a heroic 23 point performance in the Mountaineer's 67-66 win over the New Orleans Privateers.
The sold out University of Dayton Arena jumped on the Junior bandwagon with every floater and clutch three pointer.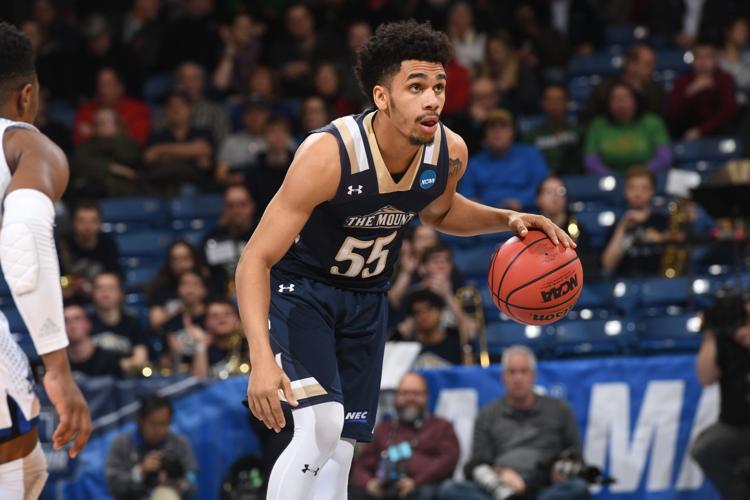 It doesn't matter that The Mount proceeded to lose to first overall seed and defending national champion Villanova in the Round of 64.
Junior Robinson will be remembered throughout the annals of tournament history for his larger-than-life performance.
"I didn't know his size," said Mount St. Mary's head coach Jamion Christian. "I didn't know he was 5'5". The way he plays out there, his speed and quickness and athleticism, his heart, it's just so special. When you're a smaller guy, you're naturally going to have a chip on your shoulder and just want to go out there and compete and show the world the things you can do."
One team will finish the season as champion. But the other 67 teams will give us heart-stopping and unforgettable moments too. Brackets will be busted, last-second shots will make us jump from our seats: It's that time of year.
This is March.