Younger siblings typically try to differentiate themselves from their older brothers and sisters. But sometimes, this rebellion doesn't work out, and they often find themselves following in the footsteps of their older siblings. 
That is exactly what happened with fourth-year Western kinesiology student Adrianna Giuffre of the Western badminton team. She wanted to be different from her two older siblings, Martin and Christina, who both went to Western to play badminton.
"Originally I was trying to not follow our family tradition that was getting set up of going to Western," Giuffre explained. "But they have a great kinesiology program and the campus is beautiful."
Adrianna is now the last Giuffre sibling remaining at Western and she also finds herself in an unusual position: she's in her second year as head coach of the team. Two years ago, after her second season as a player, former badminton coach Rob Fowler retired and she was approached to take over part of the coaching duties. It has been an interesting experience thus far for Giuffre. It's almost unheard of for a student to coach their own varsity team.
"I get to boss people around who are older than me now ... I almost try to forget I'm a student when I walk in the doors," she explained.
The decision to become a coach was also a difficult transition for Giuffre because it meant giving up another sport she loves: soccer. In her first two years she played on the varsity soccer team.
"For soccer we travel mainly on weekends," she explained. "If I was going to coach I didn't want to be like 'OK, I'll be there for the week but on the weekend you're on your own.' It was the first time I truly had to pick one or the other and I choose to coach the team. I miss soccer for sure, but it's a good change."
The transition to coach was also more challenging because many of the top players on the team graduated the year before she started coaching. Two of these elite players were her older siblings.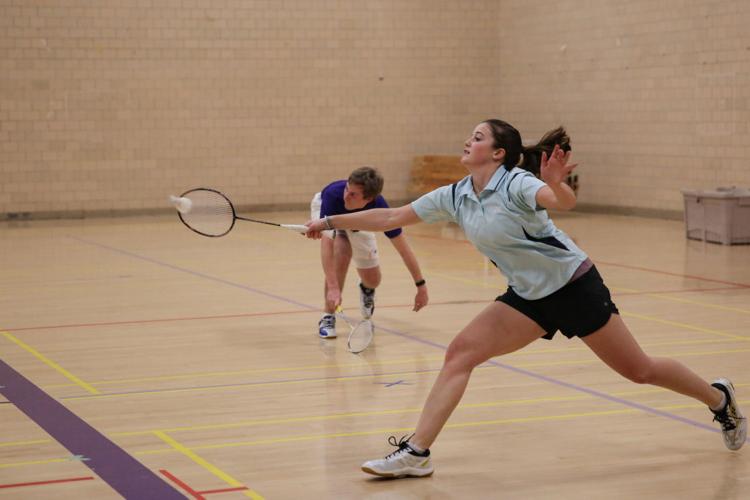 But before they graduated, the siblings experienced a memorable moment they will never forget. In their final season together in 2014, the Giuffre clan were an essential part of helping Western win the Ontario University Athletics badminton championship. The tournament was an unique experience for Adrianna because she was able to match off against her older sister Christina in the doubles final. She was able to play her sister because there are only seven teams in OUA badminton. The lack of teams allows each school to put more than one doubles team into the tournament draw.
"My mentality was I need to beat my older sister," she said. "It was kind of like we weren't siblings for half a hour."
In her doubles match victory against her older sister, Giuffre had a lot of help on her side of the court. Her partner was Canadian Olympic badminton player Alex Bruce. Bruce was her doubles partner for two years and played a large part in inspiring her to reach new heights. 
"It wouldn't have been possible to make World University Games without Alex and without Martin," she said. "It was unbelievable that I had that opportunity with them supporting and pushing me to get that goal because if they weren't at Western I probably never would have thought that I would go to World University Games."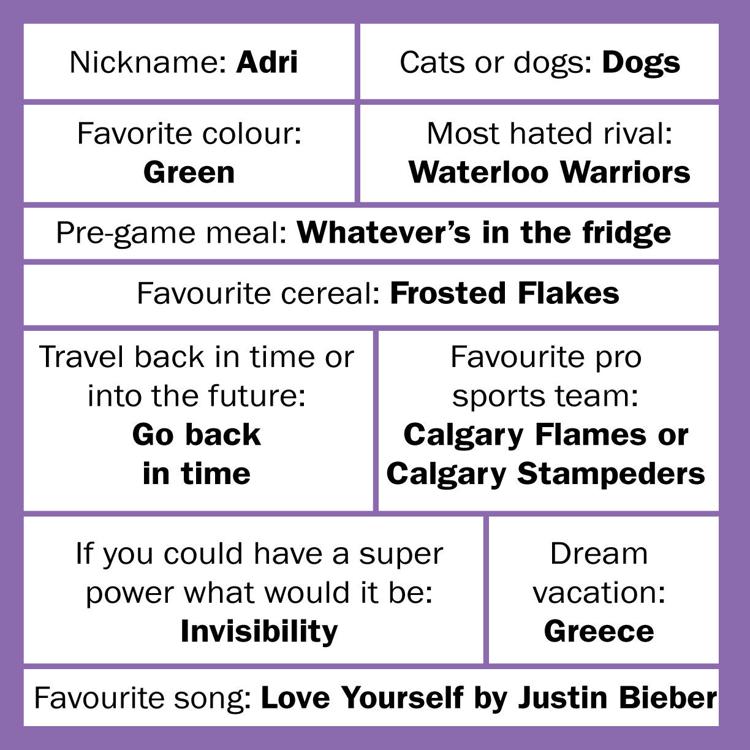 Giuffre competed in the World University Games back in 2013 in Kazan, Russia after her first season as a Mustang. Competing at an international event wasn't anything new for her. She had previously competed at the Junior Pan Am Games, Junior Commonwealth Games and World Juniors for badminton. While competing in all these tournaments, Giuffre quickly realized that badminton is not Canada's sport. 
"You can be good in Canada but once you get out there and you start playing other countries where badminton is their national sport, it's so different," she said. 
After all her experiences playing internationally, Giuffre has no desire to try and make future international events such as the Olympics.
"For me personally Olympics hasn't ever really been a goal," she explained. "I think I never took it into consideration that I'd be able to make it.... For me going to World University Games and doing that I kind of hit my ceiling with badminton and didn't really want to pursue anything else."
Instead she has decided to shift her focus more towards academics in the future. She hopes to attend the University of Calgary in the fall for a master's program in neuroscience. 
She justifies her transition away from badminton as her lack of motivation to commit to the sport all year round. In order to make the Olympics or other major tournaments she says she would have to train at the national training centres all summer in Toronto or Ottawa. She has always loved badminton but does not want to miss out on other life experiences by dedicating herself solely to the sport. 
As for the rest of the season, Giuffre says the team goal is to win the OUA championship again. The championship tournament will be held this year in Hamilton from Feb. 20-21. She also hopes she can help some of her athletes make the World University Games this summer so they can experience playing badminton on the world level just as she has.