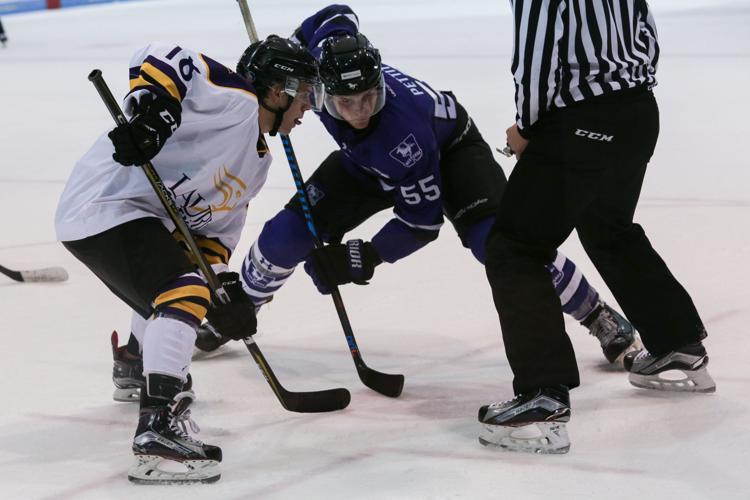 For the first time since they went to the national championship tournament two seasons ago, there is an aura of positivity surrounding the Western Mustangs men's hockey program.
Those were better days for the Mustangs as they won six playoff games to clinch one of the eight available spots in the University Cup. 
But then the 2016–2017 season happened— a nine win season and the fourth worst record in the Ontario University Athletics — and the program was in free-fall.
That's why this win streak has provided hope for a once hopeless program. When the Mustangs started this season 4–9–2, it looked like another year without a playoff appearance.
But the Mustangs haven't lost a game since November, with six straight wins and counting. Their streak includes wins over the Ryerson Rams (13–7–2), Windsor Lancers (6–10–6), Waterloo Warriors (7–11–3), York Lions (14–8–1) and Lakehead Thunderwolves (10–8–3). Four of their wins have come on the road. The Mustangs have seemingly played themselves back into contention in the OUA. And more importantly, they've restored some semblance of excitement back into a program that was short on everything but disappointment.
Now the Mustangs are looking ahead to their most important homestand of the season. They'll host the Laurier Golden Hawks on Thursday, the Brock Badgers on Saturday and Waterloo on Jan. 31.
The Golden Hawks and Badgers sit in the top half of the OUA West Division standings. They're the kind of teams the Mustangs will meet in the playoffs. 
And that's precisely why this winning streak means so much in the revitalization of the program. This is a program that won a national championship in 2002 and lost two tightly-contested national title games in 2009 and 2012. This is a program that was recently one of the best in the province. And it's a program that needs to get back to that place.
It's easier to fall down the mountain than to climb it, and that's what the Mustangs program has learned the hard way. But getting back on the path towards championships begins over the next week. 
This burst of success could sustain itself and turn into something more. Or it couldn't. But at this moment, the Mustangs have won six straight games for the first time since November of 2014. 
Now they're back home, looking for seven straight.