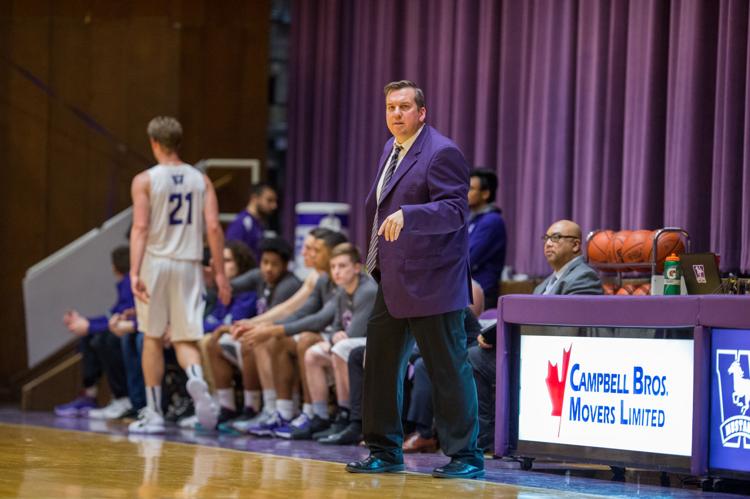 Two years ago, Western Mustangs men's basketball head coach Brad Campbell found himself in a tough spot. His team had just lost all-time program scoring leader Greg Morrow, along with veteran leaders Tony Spiridis and Peter Scholtes, to graduation. He was left with a roster void of experience and short on developed talent, and the results reflected that — an 8–13 record left them on the outside looking in of the 2016–17 Ontario University Athletics playoffs.
Campbell had a rebuild on his hands, and it appeared it would be a long one. So, he hit the recruiting trail and focused on the long-term, hoping one day that his team would again contend for playoff positions and OUA West Division titles. 
Their performance on Jan. 5 at Alumni Hall might have signalled the culmination of that two-year rebuild. His team beat the Brock Badgers 80–75 thanks to a last-second three from Omar Shiddo, a player who might best embody the effectiveness of Campbell's retooling.
By defeating the Badgers — a team that beat them by 66 combined points last season — before sweeping the Algoma Thunderbirds in a two-game homestand this weekend, the Mustangs have won seven of their last eight games and now sit tied atop the OUA West at 8–4. Shiddo, the face of the program and an always improving two-way basketball player, has been a consistent scoring threat and has confidently taken on a position of leadership on the roster. Players like Julian Walker, Aryan Sharma and Aaron Tennant have found their roles and have begun to excel in them. And the Mustangs have finally found an identity.
Campbell's 13-year career at Western has had its ups and downs. He saw immense success early in his tenure, taking a 15-win team and transforming it into a back-to-back U Sports Final Four program. He won the OUA West Division Coach of the Year award in 2009, a season in which his team took the dynastic Carleton Ravens to the brink in the national semifinal. Campbell's future with the program appeared bright, destined for a rapid rise to the top of the sport.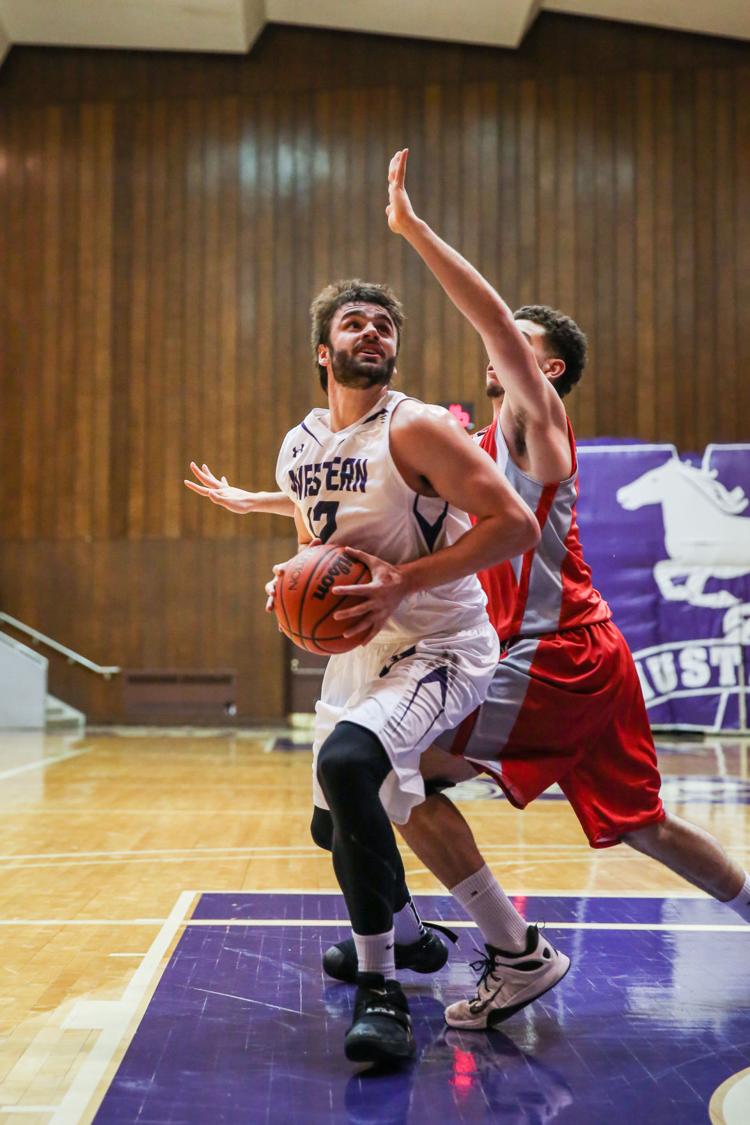 And yet Campbell's tenure since has followed a much different trajectory. Three straight losing seasons from 2011 to 2014 sent the Mustangs reeling, looking to salvage anything they could from those Final Four runs. They seemed destined to return there with Greg Morrow, a London native who dominated during his time at Banting Secondary School. Yet while Morrow excelled individually, the team stagnated, going 45–71 during his five years with the program. And then Morrow left, and a team that never really returned to its perch had to figure out how to rebuild itself once again.
But now the Mustangs are truly back in contention, and it was all thanks to going through the growing pains with a core that has now blossomed on the court.
"After the graduations of Morrow, Spiridis, [Tom] Filgiano, Scholtes, etc., we went through a significant youth movement," said Campbell. "Players like Nik Farkic, Omar Shiddo and Eriq Jenkins played a lot of minutes as first- and second-year players. This group has grown together and matured nicely. We have also added more talent around them and have several exciting younger players, who have given us good depth off the bench."
Campbell fully embraced the rebuild because of his long-term vision for the program. There were bumps in the road, certainly, and many of them, but neither Campbell, his staff nor his players pressed the panic button as the losses piled up. Those bumps made players like Shiddo and Farkic better. And by recruiting with his vision in mind, Campbell finally has a team molded in his image.
And it's all built around Shiddo.
"Omar has been a confident scorer and competitor since the first day he joined our program," said Campbell. "He is not afraid to take big shots and wants the ball in key points of the game. He came back in better shape this season and has made a stronger commitment to his strength and conditioning, which has made a great impact on his game and performance. The aspect of Omar's game which has improved the most in my opinion is his defence."
The Mustangs came into the season with higher expectations than they had set for themselves over the last two years. Campbell reiterated before their opener that an OUA semifinal berth was the goal. Despite the fact that the Mustangs haven't won a post-season contest since 2014, there is a real opportunity for them to make a playoff run and contend for a semifinal berth this year. Outside of Ontario's "Big Three" — the Ravens, Ottawa Gee-Gees and Ryerson Rams — there is a parity-induced vacuum that the Mustangs could fill for the foreseeable future.
And that win over Brock, marked by Shiddo's shot heard 'round the program, could prove pivotal to getting there.
"The best teams in our league will continue to improve throughout the season," said Campbell. "That was a must for us."
It would appear that Campbell's plan is now paying tangible dividends, with wins piling up and stars forming. That plan, too, was a must.