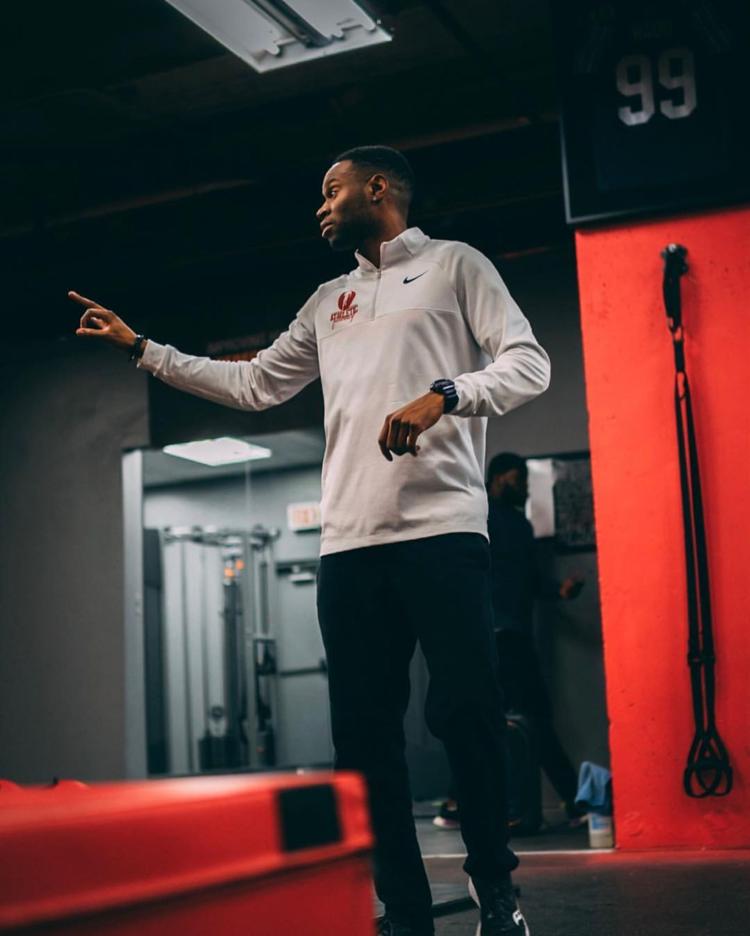 If you were to walk into the office of athletic trainer Miguel Wason, the many framed photos of notable athletes who have either trained with or been trained by Wason will immediately catch your eye.
Athletic Fluency, the athletic facility in the core of downtown London that Wason opened in September 2018, is decorated with many pictures and jerseys of athletes that he holds dear to his heart.
Something that you won't see: his own accolades.
On the surface, you would never know that Wason was once a two-sport athlete at Western University, playing varsity football and running track for the Mustangs while completing an undergraduate degree in psychology.
"It's left me with a lot of good connections from the university and the athletes there," said Wason when asked about how playing varsity sports shaped his professional life after Western. "It's basically the foundation of how I'm able to work with a lot of guys who are in the [Canadian Football League] or even Vaughn [Martin] who went to the NFL. It was a big part of who I am right now."
Arriving at Western in 2006, Wason began playing football for the Mustangs as a wide receiver but quickly switched over to the defensive side of the ball to defensive back. During his first year, Wason's performance running track earned him the team's Most Valuable Player award.
Wason said his time in the purple and white provided him with more lessons on life — particularly life after school — than his classes ever did. Wason explained that, while studying and playing at Western, one of his most valuable lessons he learned was how to take a negative situation and turn it into something positive, both for himself and others around him.
"You learn how to become self-sufficient in university, and you learn more about yourself as an individual, being away from everything that you're used to," said Wason.
Wason didn't pick up a football until he was 14. He explained how he credits his success on the gridiron to his overall athletic ability, as he has participated in a variety of different athletics outside of football.
"The fact that I could come here at 14 years old and pick up a sport and do as well as I did despite never playing it before in my life had nothing to do with me being a good football player," said Wason, who moved to Brantford, Ont. from Barbados when he was 11. "It had everything to do with me being a good athlete. As long as you're athletic, it works."
According to Wason, as Athletic Fluency continues to grow, so do his goals with training his athletes, particularly his football players.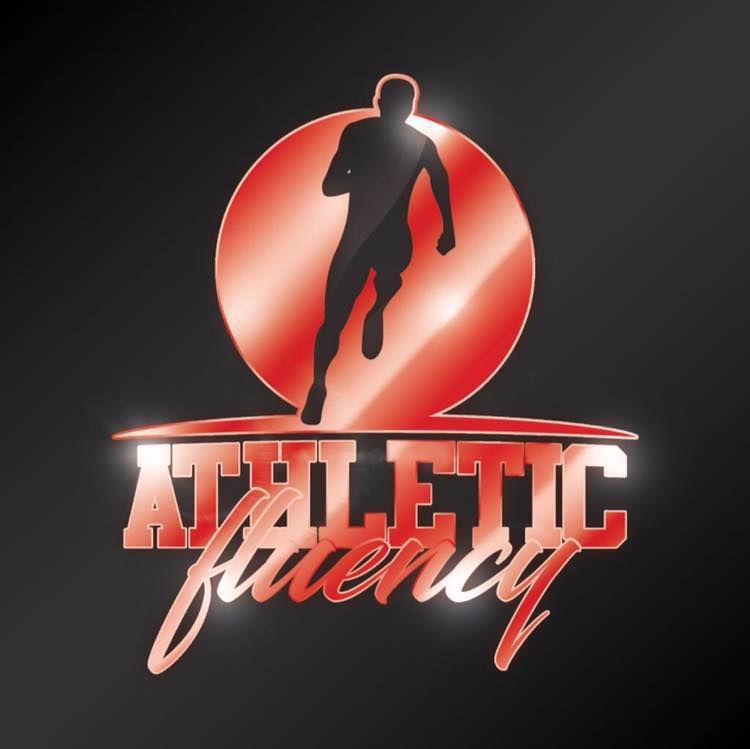 "My first goal is to change the landscape of high school football in this city because the quality of football in the city is steadily declining, which people would lead you to believe isn't true," said Wason. "Realistically, my goal is to have anyone that wants to play football beyond university training in here and any high school [football] player that wants to train should be training here for football."
Wason, on numerous occasions, talked about how becoming a better athlete, will lead to more success on the football field than just playing football year-round.
In Canada, young football players have the opportunity to play more than one season of football in a calendar year. High school seasons take place during the fall and early winter, while many summer leagues, including the Ontario Provincial Football League, persist from May to August, right up until the first practices of high school football.
Wason hinted at the fact that he is not a fan of this system.
"In America, you play high school football, then you break from December all the way until August, and all they're doing in that time is training," explained Wason. "So, 9 months of the year, you're training to be a better athlete. [Canadian players] get 2 months [of off-season training] here, and then people wonder why they're so much better at football than we are."
Wason went on to mention how almost every other sport in North America plays their sport for one season per year, and their athletes face minimal issues compared to football players.
Wason talked about how rugby and lacrosse only one play one season, and now, according to Wason, hockey coaches are starting to catch on, playing just one season of hockey rather than having players participate in summer leagues.
"Rugby players don't play rugby all year-round and I never hear rugby having concussion problems," said Wason. "I don't hear this problem in lacrosse, and they don't get hurt a lot because they play lacrosse only during their [1] season. But we play football 9 months out of the year because we think we know everything about football."
All of the issues that Wason brought up, are just some of the reason why he brought Athletic Fluency to London.
However, Wason mentioned that there was another reason why he started his own athletic facility, rather than work under another strength coach at another gym and/or university.
"There comes a point in time when you realize you're better at doing things than everyone else who's trying to do them, and you just say no," explained Wason. "I'm not looking to work for people anymore who know less about what I'm trying to do than I do. It's that simple."
Wason went on to point out that some of the teams that he has worked with before starting Athletic Fluency weren't the best fit for the former Mustang.
"I realized that I spent a lot of time just doing things at a certain level, whereas every time I try and do something outside of that bubble, it was met with criticism and a lot of backlash," said Wason. "The reason why I did this because I was tired of listening to people who told athletes they could only be so much. That's not true at all. If someone wants to do something, there's ways to get there."
Wason emphasized that, oftentimes, young athletes in London can be held back by others — something he strives to avoid. As an example of this, he points to current NCAA football players and twin brothers Chase and Sydney Brown.
Chase, a freshman tailback at Western Michigan University, and Sydney, a freshman who ended this season as a starting safety at the University of Illinois, both hail from London.
Wason worked with the brothers since their high school days but mentioned how many people in their hometown told the twins that they were destined to play at Western and nothing more.
"For their entire lives, everyone was like, 'Oh you're going end up playing football at Western, and you're going to be great football players at Western, and then you're going to the CFL,' " recalled Wason. "I was like, 'No, you're going to leave Canada. You're going to go play high school football in Florida, and then you're going to go to the NCAA, and then you're going to the NFL.'"
According to Wason, just like Chase and Sydney, many of the athletes that Wason has had the opportunity to train have gone on to become very successful in their sport.
One of those athletes is second year Western Mustangs middle linebacker, Myles Manalo.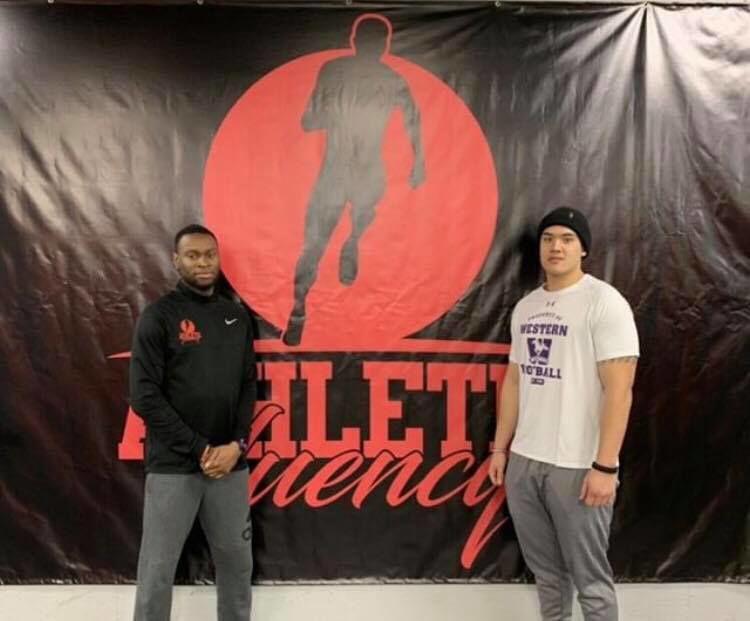 During the Mustangs Vanier Cup victory in 2017, Manalo tore his ACL in the waning moments of the game's fourth quarter. He decided to use his second-year season to recover and train for his 2019 season.
The Burlington native said he was able to make great strides in his recovery, and especially his on-field speed since training at Athletic Fluency with Wason and his hold nothing back personality.
"Going to Miguel, he's really the one who taught me how to run using my hips and not just my legs, something I never even understood before," explained Manalo. "He's pretty straightforward with you, and he's not the type of guy that hides his thoughts or beats around the bush. He doesn't hold anything back."
Fraser Sopik and Hakeem Johnson, two other notable Mustangs varsity football players, also spent time with Wason, ahead of the 2019 CFL National Combine that took place last week.
Going forward, Athletic Fluency will be adding more equipment into the facility, including XP treadmills, a Vertimax for explosiveness training, and a boxing section for helping athletes with hand speed.
The XP treadmills, according to Wason, will allow his future CFL prospects better prepare for the CFL Combine. Wason explained how the technology of these treadmills will help his athletes maintain top speed more consistently, effectively improving their 40-yard dash times.
Overall, Wason said he is focusing on getting young athletes in at Athletic Fluency, getting better everyday.
"Long-term, I want to finish this place and make it the hub for any athlete that wants to be a good athlete for their sport,"
For Western students and student-athletes alike, Wason's advice is quite simple, he said.
"If you want to do something, go for it and don't let anyone tell you no," said Wason. "The people who tell you no can't fathom how to do what you're trying to do, so they're always going to tell you no. Talk to people that believe in what you want to do and will help you get to where you want to be."