The Western Mustangs women's volleyball team defeated the McMaster Marauders on Saturday night in a five set thriller (25-16, 18-25, 21-25, 25-22,15-13) at the Goldring Centre in Toronto to win the Ontario University Athletics bronze medal.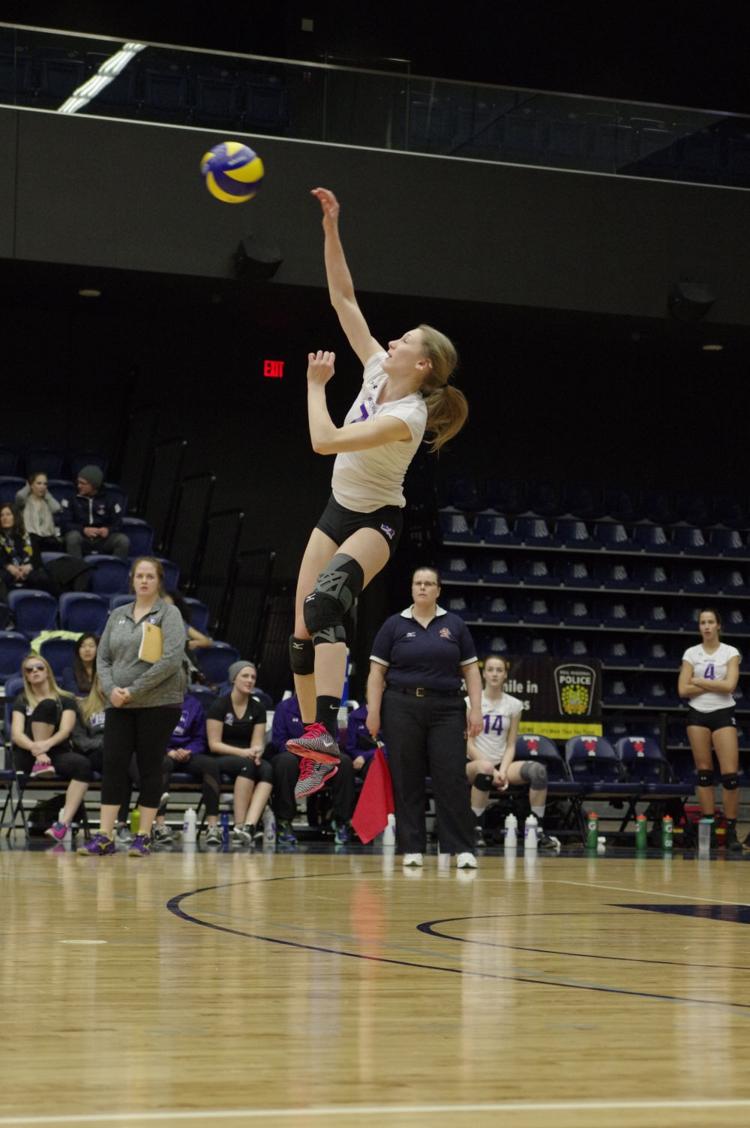 Recap
The Mustangs started out on the right foot and quickly took down the Marauders in the first 25-16. Offensive stars Aja Gyimah and Kelsey Veltman led the Mustangs in this set. 
In the next two sets the momentum shifted back to Marauders and they were able to take both sets by scores of 25-18 and 25-21 respectively.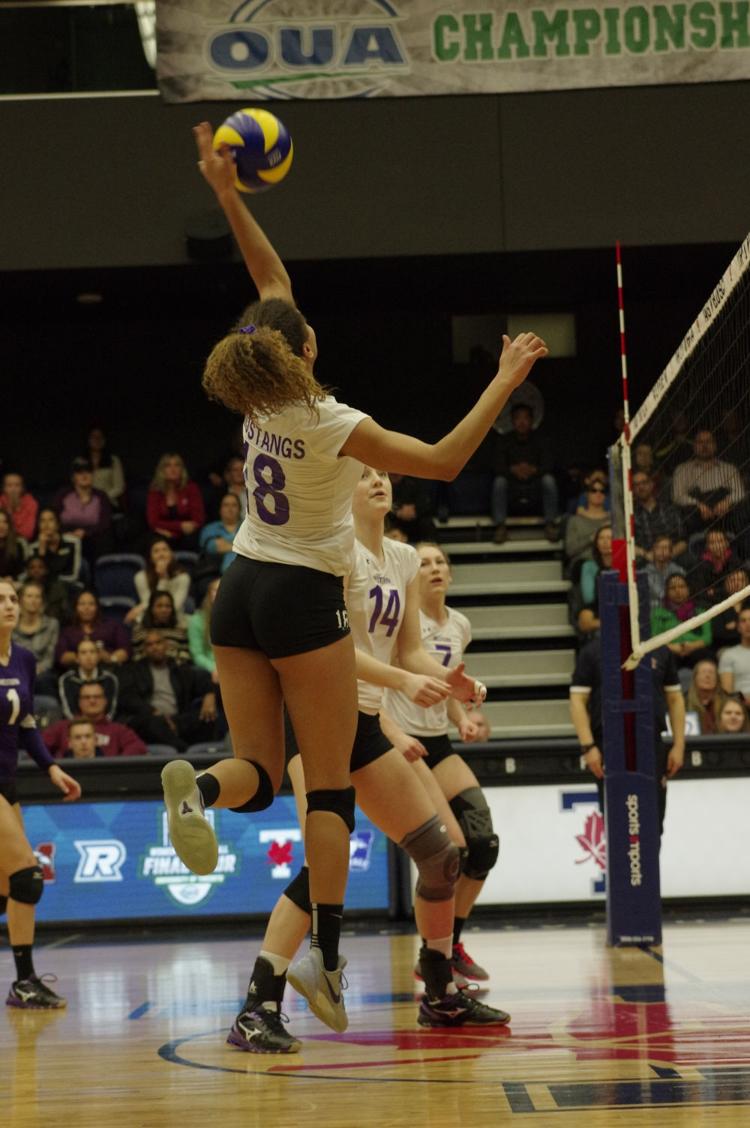 In the fourth set a late surge by the Mustangs led by the strong offensive play of fifth-year senior Serena Smith led the Mustangs to a tight 25-22 set victory. 
In the fifth set the Mustangs got off to a slow start but found some momentum in the second half of the set to take a tightly fought set by a score of 15-13. 
Gazette Player of the Game 
Aja Gyimah had a great game for the Mustangs from start to finish. The Marauders were unable to slow her down offensively all game. She record 21 kills on the night. 
Up Next
This was the last game of the season for the Mustangs. They closed out the year by winning the OUA bronze medal for the second year in a row.