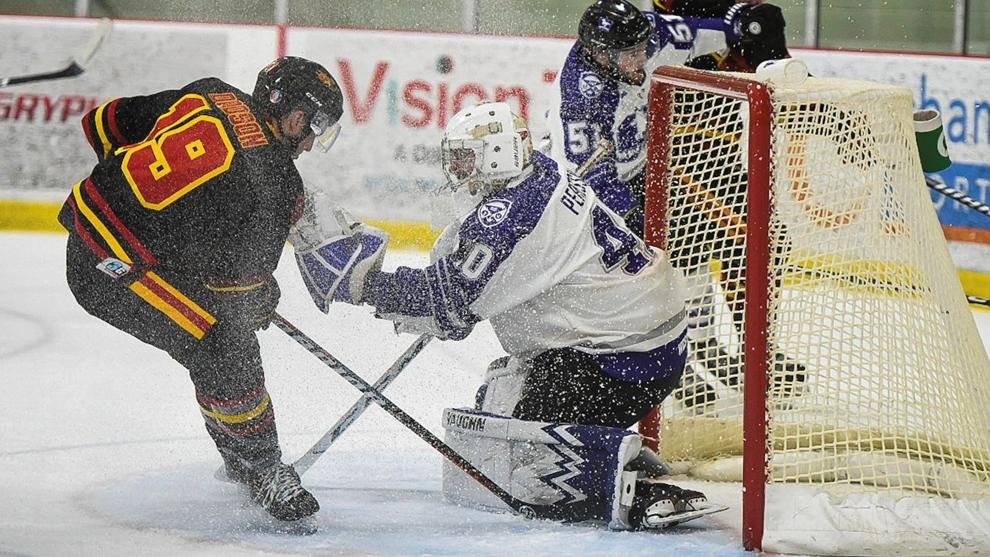 The Western University Mustangs men's hockey team took home their first victory since Ontario University Athletics' restart, with a 6–2 victory at home against the Guelph University Gryphons, a game that was marred by a slur uttered in the first period.
While the Mustangs rode two goals from Franco Sproviero and a three-goal second period to a victory, the game took on a more controversial tone late in the first period.
A scrum ensued after Sproviero was whistled for a goalie interference penalty with one second remaining in the first period. Once the dust settled, Gryphons goaltender Brandon Cregan was assessed a gross misconduct penalty and was ejected for an unspecified "discriminatory slur" that he uttered after his scrum with Sproviero. 
As of publishing, there has been no update on any further discipline.
The incident set the tone for the rest of the game, which saw 40 minutes of penalties and a lot of extracurriculars between two teams with a long history of chippy games.  The Mustangs most recently almost upset the Gryphons in the 2020 playoff series' OUA West division final. 
Sproviero, Shane Bulitka, Michael Boushy, Reed Morison and Jake Gravelle all scored goals for the Mustangs this game, while Zach Roberts and Matthew Timms tallied for Guelph. After both the Gryphons' goals, Western would score three unanswered. 
The Mustangs rode three consecutive goals in the last 25 minutes to a much needed victory that improves their record to 6–3 and snaps a two-game losing streak that has lingered since late November.