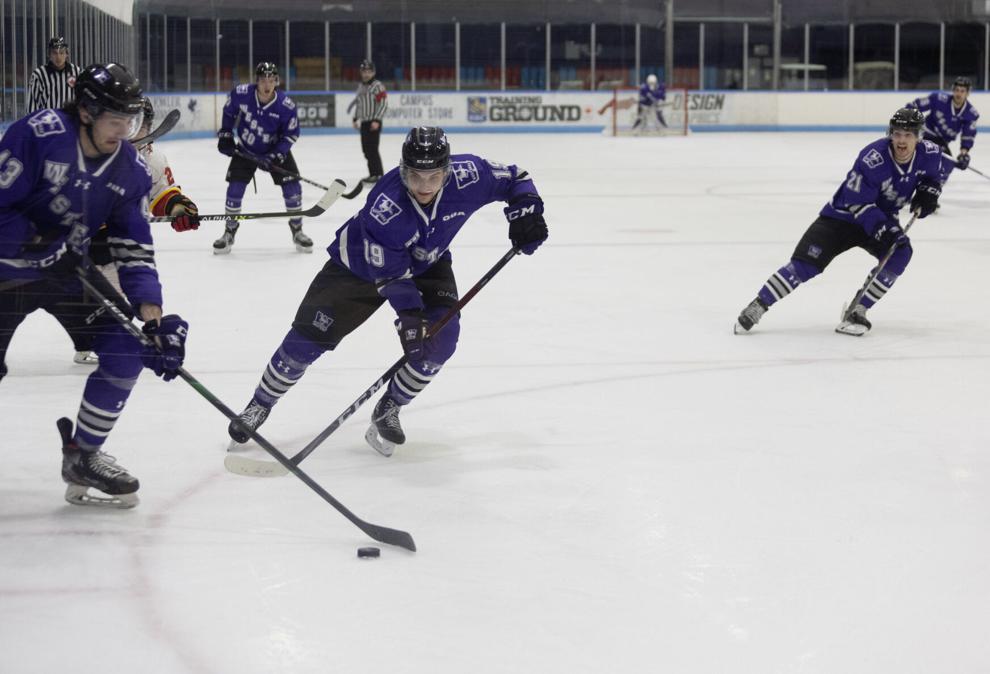 The Western Mustangs men's hockey team was eliminated from the Ontario University Athletics playoffs after a 5–4 double overtime loss against the Ryerson University Rams.The women's team was also sent packing after a 3–0 loss to the Brock University Badgers.
Second-year forward Shane Bulitka scored a hat trick in the first period, going into the third with a 3–1 lead. 
But the Rams stormed back, responding with three goals in the third period. A goal from Ryerson with one minute and 27 seconds remaining in regulation pushed the game into overtime.
Double overtime was needed after a scoreless period, but 27 seconds into the frame, Ryerson's Elijah Roberts scored the winning goal of the game to continue the Rams' quest for the Queen's Cup.
M 🏒 FINAL SCORERyerson scores early into 2OT to end Western's season.Thanks for all of the support in 2021-22 and we wish the best of luck to the @ryersonrams on their quest for the Queen's Cup!WES l 4RYE l 5#RunWithUs #WesternMustangs #WESvsRYE

— Western Mustangs (@WesternMustangs) March 17, 2022
Western's season has come to an end after a regular season record of 6–7–1.
The women's hockey team also fell short on Wednesday night in a shutout loss in St. Catharines, Ont.. The OUA West divisional final loss ended the Mustangs women's hockey season and their road to the McCaw Cup.
Mustangs fourth-year goaltender Kaitlyn Booth allowed three goals on 30 shots. Western wasn't able to capitalize on their three powerplay chances to continue their playoff hopes.
WHKY 🏒 | SECOND PERIOD HIGHLIGHTKAITLYN BOOTH STAYS SOLID AGAINST THE @brockbadgers BREAKAWAY 🧱WES | 0BRO | 2#RunWithUs #WesternMustangs #WESvsBRO pic.twitter.com/EOFwCXkJMW

— Western Mustangs (@WesternMustangs) March 17, 2022