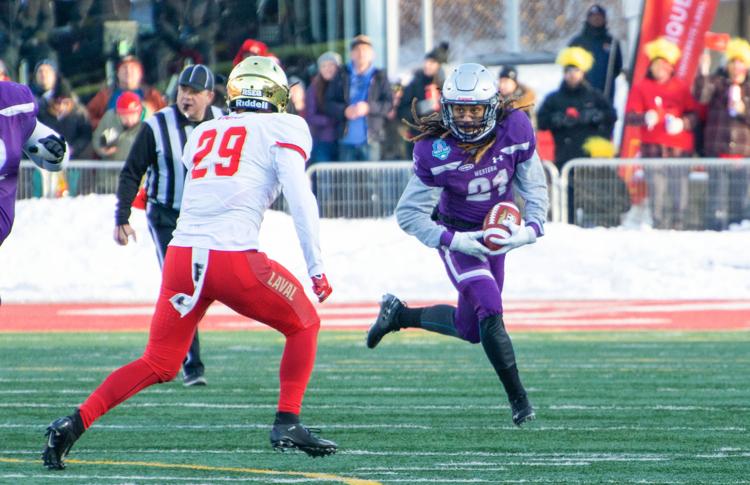 There is still hope for a U Sports football season before summer 2021.
The University of Laval Rouge et Or's head football coach Glen Constantin invited five of last season's top 10 U Sports football teams — Western University, McMaster University, University of Saskatchewan, University of Calgary and University of Montreal — to play in a shortened tournament-style season this coming May.
"The proposal is to bring a group of teams to Laval in the spring, for potentially some exhibition play," explained Stephanie White, director of sports at Western, in an interview before the cancellation of winter sports. "Laval is providing this as an opportunity, this tournament, for student athletes within football because of the challenges around COVID-19 and no ability to play in the fall."
Postmedia reports a proposal that could see @westernuFB players playing against other @USPORTSca Top 10 teams in the spring semester, per @BenSteiner00 https://t.co/23f07MLYtp

— Gazette Sports (@SportsAtGazette) August 23, 2020
The proposed event would be the first Canadian university football action since the beginning of the coronavirus pandemic.
The last U Sports football game was played on November 23, 2019 when the Calgary Dinos defeated the Montreal Carabins 27–13 in the 55th Vanier Cup. The Mustangs have not played against another team since their Yates Cup loss to McMaster on November 9, 2019.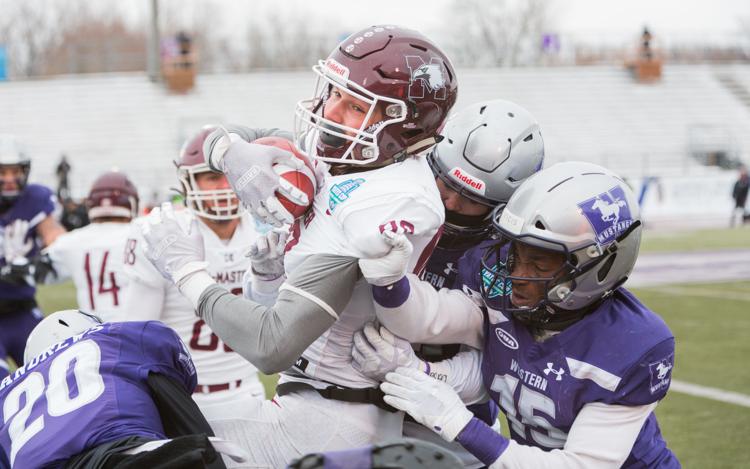 Ontario University Athletics announced the cancellation of their fall sports season on June 8, suspending all in-person athletics, including football, until December 31. The OUA then followed up by cancelling the winter semester season, effectively eliminating any chance of a university sports competition this academic year.
Mustangs sports teams have only just recently returned to practices after all in-person non-academic activities were suspended until the fall reading week.
White said she doesn't know what to expect in the coming months as the proposed competition date approaches and Mustangs Athletics continues to monitor activities through the winter as the pandemic rolls on.
"Personally, I have stopped trying to guess at what's going to happen," said White. "Certainly, when we expressed interest, we said that we would need to check a variety of factors before we can fully commit to going. And, of course, there's also some other challenges that would have to be navigated. So, to be honest, it's too hard for me to say if I think this can happen or not because there's a lot of factors involved."
To allow for more practice time to prepare for the event, a request has been made to U Sports to lift the off-season practice rule. If successful, the request would allow for the six teams to hold more than 20 out-of-season practices and to participate in off-season sporting events outside of their institution's province.

White also wants the participating universities and the league to ensure that every appropriate health and safety measure is enforced before any team agrees to participate.
White is optimistic that Mustangs football players could play before next fall; however, she is concerned with Quebec's recent number of COVID-19 cases.
Quebec currently has over 12,000 active coronavirus cases with more than 1,300 cases daily as per the province's new seven-day average. Quebec's cases have steadily risen since the beginning of the academic year, which has been another cause for concern.
What Quebec's COVID-19 experiment can teach us about the second wave https://t.co/MgKujcVni8

— The Globe and Mail (@globeandmail) November 21, 2020
"I'll be forthright here, when this idea was put forward, I would say that Quebec probably might have been in a better position in terms of the number of [COVID-19] cases that they had, certainly provincially," said White. "It's probably problematic for many institutions but this is a proposal that is months and months away. We're waiting to see what will come of it."
While Western has expressed interest in the event, White said the athletics department has yet to make a firm decision on whether the team will participate.
Mustangs Athletics will continue to wait until they finish their own approval process, which White said will be "further down the line."
With the event not counting towards any official awards or records, Western, should the team attend, will use the competition as a "training opportunity" for its players, especially rookies and others who have yet to see the field during their university careers.
"This, in my vision, would be a little different than 'we're going to win the championship', [but rather] we're going to provide an opportunity for student-athletes to participate," said White. "That's why we have coach [Greg] Marshall and that's why he is the professional and expert that he is in his field; it's his role to prepare his team."
Update: this article has been updated to clarify the interview date with Stephanie White.