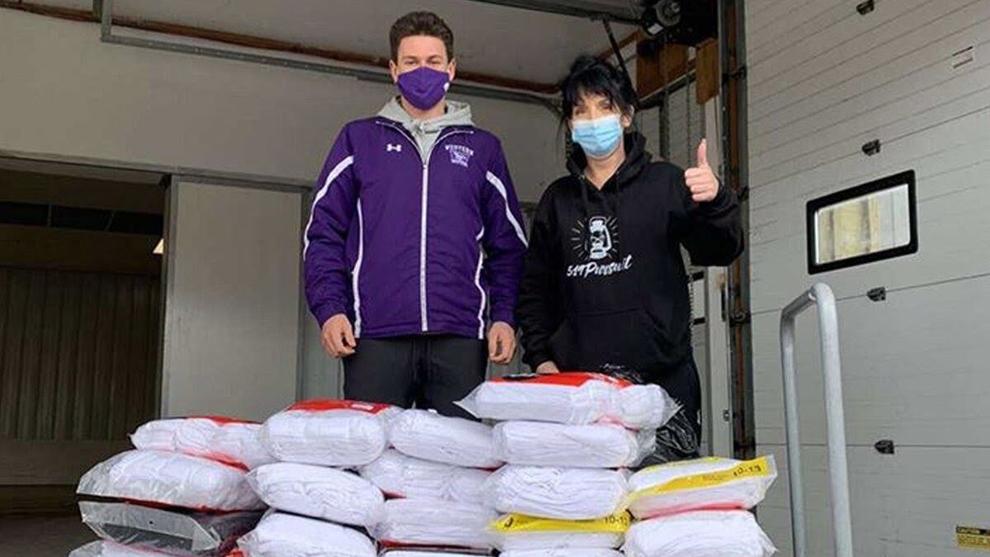 Western Mustangs rookie men's football player Curtis Fortune teamed up with 519 Pursuit to help the less "fortune-ate" last holiday season.
The first-year student-athlete pledged to help gather 55,000 pairs of socks for the local London organization.
This commitment comes after the organization announced a six-week sock collection campaign.
"What made me decide to help out 519 Pursuit is the introduction to the organization from my cousin, Allison DeBlaire," explained Fortune. "Also, coming from Straffordville, you get the small town mentality of helping out others so I brought that with me to London when I moved here."
🏈 @westernuFB rookie Curtis Fortune has taken a pledge to collect socks that will help area homeless people through local non-profit @519Pursuit.➡️https://t.co/1QNJjRHQlk#westernMustangs #RunWithUs #WesternU #purpleandproud pic.twitter.com/OSAeKC6WAU

— Western Mustangs (@WesternMustangs) November 7, 2020
Running from Oct. 1 to Nov. 15, their goal was to raise a generous amount of donations to help out those in need. 519 Pursuit began collecting socks in November 2017 with their motivation that everyone should have a warm pair during the winter.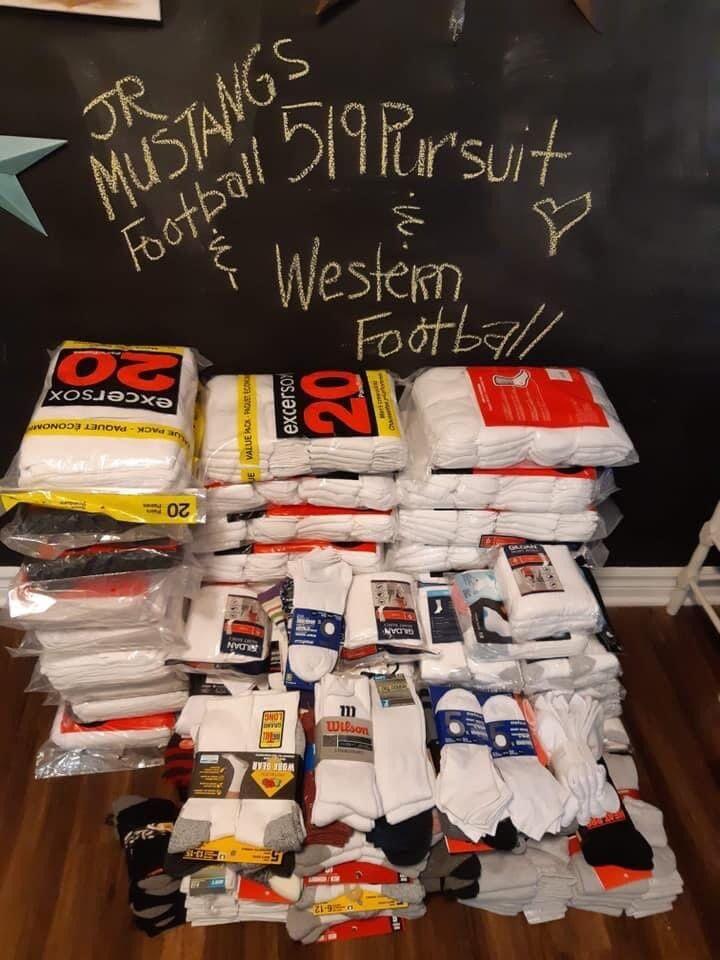 After the collection process, the pairs of socks are made into care packages and are distributed throughout the city to local community services and shelters.
Members of the organization aimed to make this experience more of an interaction rather than a donation. Trying to brighten the spirits of those locally in need, 519 Pursuit strives to provide individuals with a kind experience by making thoughtful conversation, rather than just offering them resources.
One of our @westernuFB Fullbacks @CurtisFortune5 has organized a sock drive in London to support @519Pursuit this is why our team is great, we have GREAT student-athletes who care about their community. pic.twitter.com/pk4QrzMMpP

— Coach Snyder (@CoachMattSnyder) October 19, 2020
Through gathering socks and other donations, reaching their goal of 55,000 would mean a collective three-year total of 100,000 socks.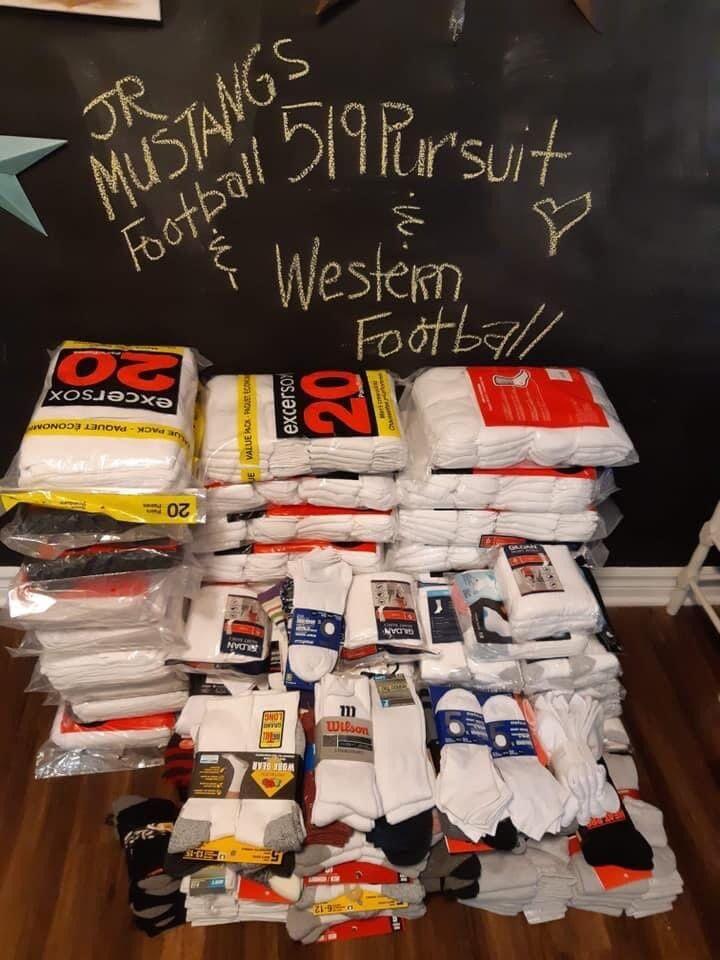 With this goal in mind, Fortune worked hard to collect donations and even recruited his Mustangs teammates to join and help with the pledge.
"My experience throughout the collection process was amazing," said Fortune. "Between the Western football team and the London Junior Mustangs, we were able to make a large donation to 519 Pursuit. Aside from the donation we were able to make, I feel the conversations we had about homelessness and how we can help were equally important."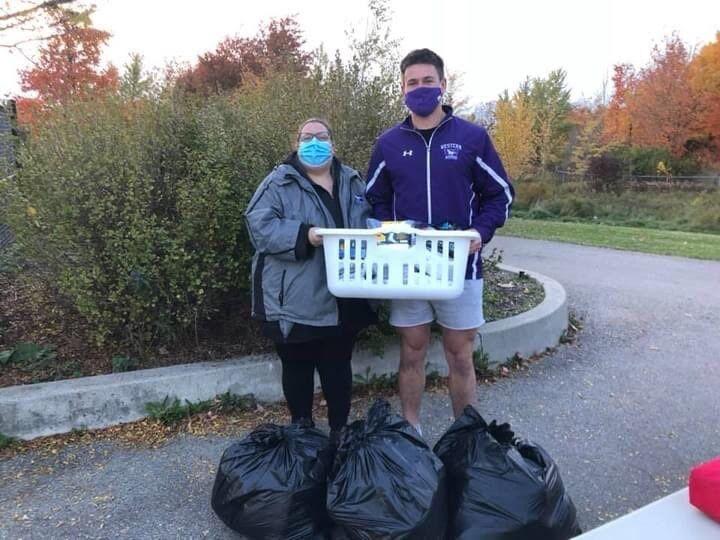 As the organization wraps up its third annual pledge, they have released the results of the total collected pairs.
519 Pursuit surpassed their goal of 55,000 pairs of socks with a total of 57,196, as announced on their Instagram.
Although the six-week pledge is over, the organization is encouraging the community to continue to donate.
"One thing I hope readers can take away from this pledge is how much a small contribution means to us because although it is just a pair of socks, it is so much more for someone who is homeless," explained Fortune. "Although not everyone is financially able to give monetary or clothing donations, spreading awareness helps a lot. Homelessness is not an issue we talk about enough despite its presence in our communities."
More information can be found on 519 Pursuit pledge website.