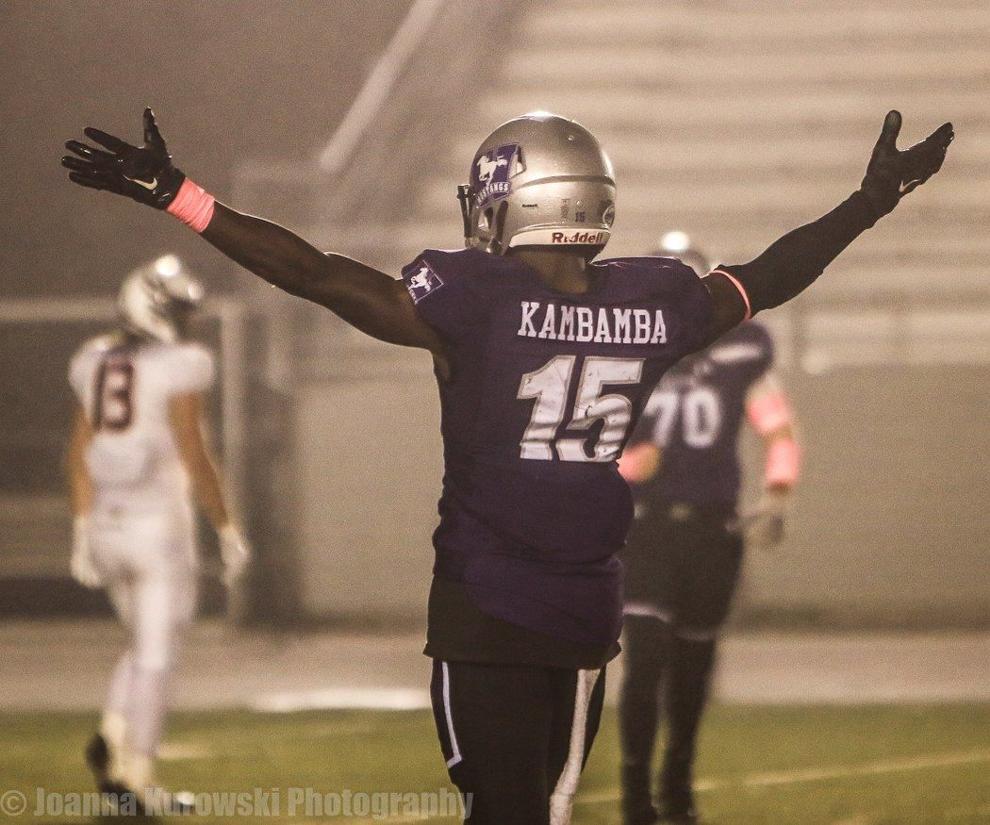 In a day and age when professional athletes make millions of dollars, supporting local communities through their own philanthropy and fundraising efforts is not uncommon.
But what if a student-athlete, in Canada, who is without the financial resources of a pro athlete, begins his own sports program for youth in their own city?
This doesn't happen every day.
Varsity football player and Ontario University Athletics' All-Canadian defensive back Bleska Kambamba began running events for his new subsidized sports program, The Garden Initiative, last summer. He said he started the program to open the world of sports to the youth of London.
"I really wanted the initiative to be more about getting kids to play, rather than all the extra training," said the fifth-year kinesiology student-athlete. "The ultimate mission is beyond sports."
Kambamba mentioned that, in retrospect, he really didn't have a mentor in sports who had shown him how to go about his athletic career. He said that a major reason why he wanted to start this program was because he wanted to become a "big brother" for young boys and girls in London who may not be as fortunate as he is.
"Coming in and seeing and creating bonds with people they would have never met before that are like, 20 or 25 years old, it's genuine," said Kambamba. "It feels like it's something real that goes beyond just that it's my job. It just feels real."
The Garden Initiative started with around 10 kids showing up in the summer to play sports (e.g., basketball, football) for a few hours, according to Kambamba. The first event was a local barbecue and kids could show up and play flag football for the day. Once the varsity athlete began to get more traction, he thought of the idea for "Project Summer" where he had children showing up to play sports and games in the parks around London.
He then started booking school gyms on the weekend and eventually created another program within The Garden Initiative called "Project Summer Camp." Kambamba said he wanted to create a summer day camp feel for kids who haven't had that experience before compared to other more fortunate youth.
More recently, Kambamba has been able to gather some of his teammates from the Mustangs' varsity football team, as well as childhood friends, to join him for another project with the London youth.
"We grew our program into a little after-school, help with homework and then we go out and play," said Kambamba. "One thing we really push is for ride-share to provide opportunities for kids to come because [transportation] can be a barrier."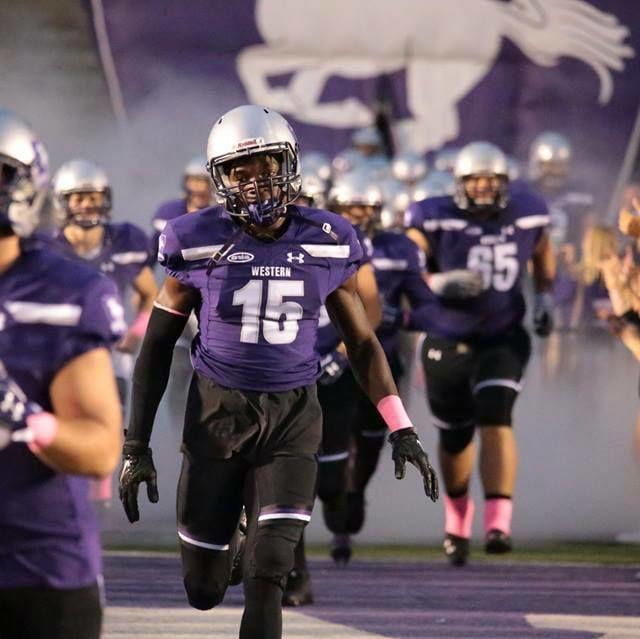 The varsity athlete has had some help from local businesses. He mentioned that Shoppers Drug Mart in London has helped fund The Garden Initiative so that Kambamba can purchase more equipment and other resources so that more of London's youth can join in the fun. This past summer he took the time to go door to door to ask if anyone in his community wanted to help out as well.
There have been many moments where, especially in the beginning stages of The Garden Initiative, he believed that this was something that he was meant to be doing. Kambamba mentions how he first felt when he saw these young kids having fun outdoors playing simple games with the music on.
"I started playing music and just seeing the kids dance, it's just pure joy and ecstasy," said Kambamba. "When I go to see these kids, it's not like, 'ugh, I got to go do this', it's like, I know that it's going to be a good time because everybody's just going to be themselves and free."  
Kambamba spoke to what he wants the kids, who may not be as fortunate, who show up to The Garden Initiative to think about when they leave after the day is done.
"You're not alone," said Kambamba. "Support systems are incredibly important. Having a second, third, fourth outlet, someone that sees the world a little differently than people that are in your everyday circle, someone who you feel comfortable talking to. I feel like that's something that is really important, especially when you are young and developing."
There have been many takeaways that Kambamba has had himself during the course of his time with The Garden Initiative. He mentioned how he has much to learn as he is only a 23-year-old university student-athlete with little experience in the business aspect of running a successful subsidized sports program. Communications and marketing have been a challenge to the young philanthropist, according to Kambamba.
Now that Kambamba is pursuing professional football aspirations, he is focused on developing a team of committed leaders in the London sports community to take on his role. The CFL hopeful feels like this is a critical time for finding people who can take over the program since he may have to relocate across the country within the next six months to achieve his dream of playing football on one of the highest stages.
With all of the advances in modern technology and the level of organic reach of social media, we live in a very different world than many students' parents did. Kambamba said that as long as you have your laptop and a smart phone, you can create something very similar to The Garden Initiative to make a lasting impact on others' lives. He mentions an analogy that if someone were to jaywalk across the street, others will follow.
"Take that step and make people feel like it's something that is attainable," said Kambamba.
Kambamba hopes that his work will inspire others to find a way to make a change in their own way, big or small.
"I've always wanted to go out in the world and help people so, then I decided one day, why not here?" said Kambamba. "Why not start here?"