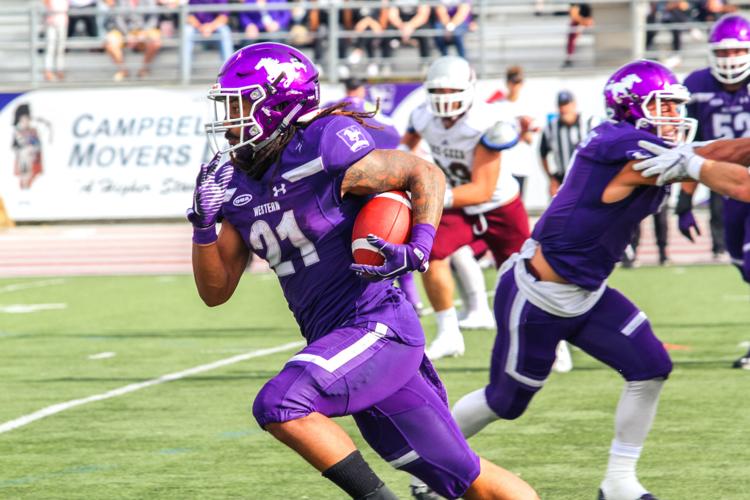 The Western Mustangs' path to a repeat Yates Cup title in 2018 has been laid out by Ontario University Athletics who released their football schedule for the 2018 season.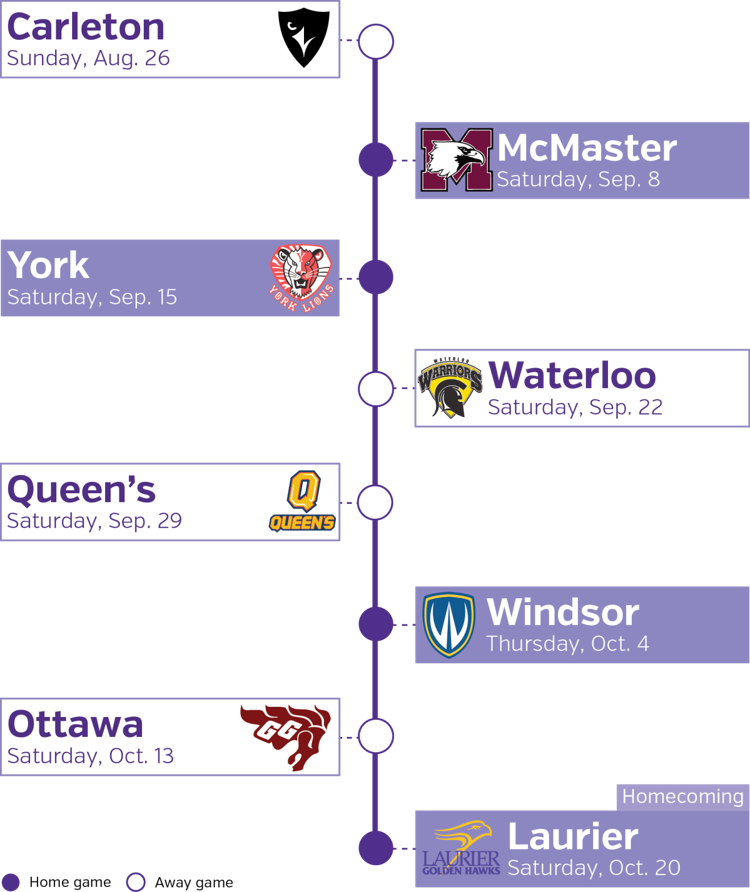 If their 2017 schedule was favourable for head coach Greg Marshall and his squad, with a number of pivotal games played in the friendly confines of TD Stadium, 2018 will be anything but. 
The Mustangs will take two road trips to the nation's capital: first, for the season opener against the Carleton Ravens and again in week eight for a date with the Ottawa Gee-Gees. If those two long trips won't be tough enough, the Mustangs also travel to Kingston to play the Queen's Golden Gaels on Sept. 29 before travelling home for a matchup against the Windsor Lancers on Oct. 4. With only four days in between games. In a physical game like football, a four day break is too short for players to heal injuries and get adequate rest.
"Obviously it's not the ideal schedule," Marshall said. "But we didn't have any long road trips last season, so it's sort of evening out for us. But, ideally, it would be spread out season to season so we wouldn't have to do these three long trips this year."
However, what irks Marshall most about the schedule is the early season bye week. For a team with championship aspirations, a bye late in the season would allow the Mustangs to rest and rejuvenate for an arduous post-season. However, a bye in the second week comes too soon to provide any substantial advantage for next season's Western squad.
"Yeah, the bye is definitely early," said Marshall. "But it is what it is, and we'll be able to do some things with the week off and then get ready to play Mac at home."
Despite the ill-placed bye and the three long road trips, Marshall does find positives in the schedule. For the first time since 2015, the Mustangs will play their home opener when students are in London. Last season, the Mustangs played their first home game on Labor Day, while their 2016 home opener was held in late August.
For a program coming off a national title and returning a number of stars from last season, including Chris Merchant, Harry McMaster and Cedric Joseph, playing a home opener in front of freshmen during Orientation Week will be a pleasant change from the empty stands of home openers-past.
Another important date on the calendar will be the Homecoming game on Oct. 20: a rematch of the 2016 and 2017 Yates Cups between the Mustangs and the Laurier Golden Hawks.
"We have some marketable games," admits Marshall. "Hosting Mac at home and playing Laurier on Homecoming will be good, and both from a marketing and a football standpoint there are some things to be happy about with the schedule. So it's not all negative."
The Mustangs will have a target on their backs throughout 2018 coming off one of the most successful seasons in U Sports history. Next season's schedule won't help them in their plight for back-to-back Yates and Vanier Cups. But for Marshall and his team, it's just another hurdle to overcome.