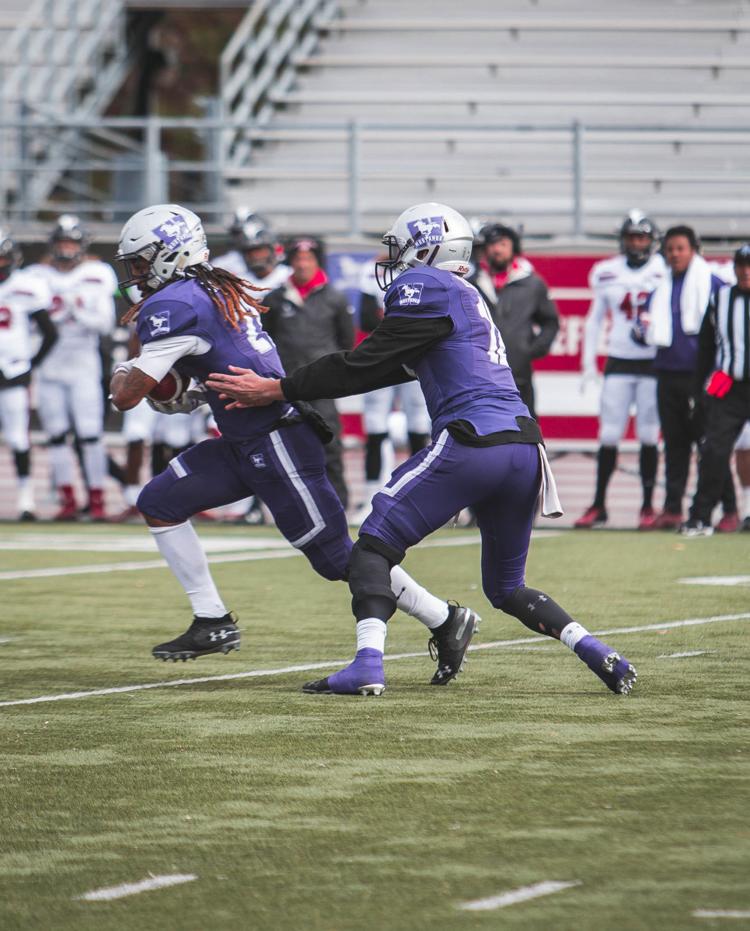 With the 111th Yates Cup set to kickoff on Saturday at London's TD Stadium, Ontario University Athletics released its conference all-star team selections. And after a stellar regular season that saw them go 8–0 and outscore their opponents 384–89, the Western Mustangs set the pace with 14 players appearing on the first and second-team all-star lists.
Fourth-year running back Cedric Joseph ran his way onto the first-team after a 965 yard, 12 touchdown performance. Reigning Vanier Cup Most Valuable Player and fourth-year quarterback Chris Merchant made the second-team after throwing for over 2,000 yards and 17 touchdowns. His top target, fourth-year wide receiver Harry McMaster, joined him on the second-team after catching 29 passes for 616 yards and seven touchdowns.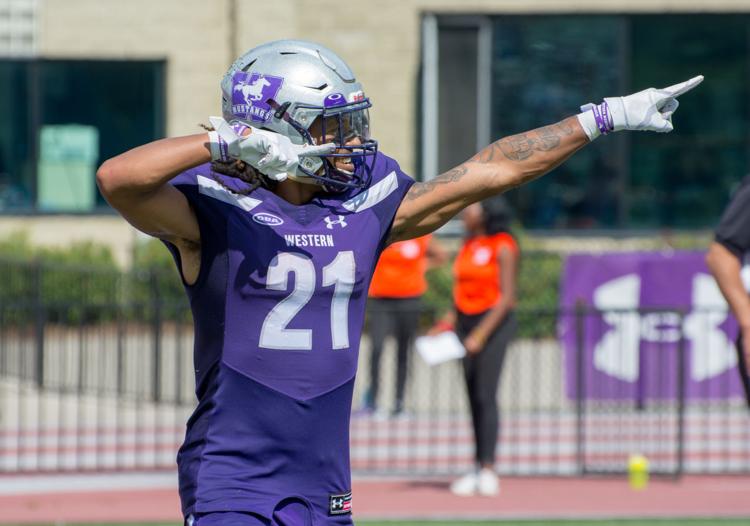 A trio of Mustangs tasked with keeping Merchant on his feet all season also made all-star teams, as third-year tackle Dylan Giffen and fifth-year guard David Brown earned first-team honours and fourth-year guard Gregoire Bouchard made the second-team roster. The Mustangs offensive line was vital all season, keeping the pocket intact for Merchant to make plays and creating running lanes for Western's dynamic running game.
On the defensive side of the ball, fourth-year linebacker Fraser Sopik earned first-team honours after a season that saw him record 38 tackles, a sack and an interception. Second-year defensive back Daniel Valente Jr., who picked up 25 tackles and two picks on the year, joined his teammates on the first team, as did fellow defensive back Bleska Kambamba, who caught two interceptions in his third-year season. 
Fourth-year linebacker Philippe Dion, third-year defensive tackle Mitchell Stadnyk  and fourth-year defensive end Andrew Thurston rounded out the team's defensive all-star team selections.
Marc Liegghio appeared on both all-star teams, as the third-year kicker was the first-team's punter selection and the second-team's place kicker selection. Liegghio averaged 42.5 yards per punt, while pinning the opposition inside the 20-yard line 14 times this season. He also connected on 86 per cent of his field goals and made all of his extra-point attempts.
The OUA also released their major award winners, and a trio of Mustangs took home hardware. Sopik earned the Outstanding Stand-Up Defensive Player award after finishing the regular season ranked first in all major defensive categories. Mustangs head coach Greg Marshall was awarded David "Tuffy" Knight Award for OUA coach of the year after coaching his team to a second consecutive undefeated regular season. Fourth-year defensive back Mackenzie Ferguson rounded out the Mustangs award winners, being chosen as the OUA's Russ Jackson Nominee for his exemplary academic achievement, football skill and citizenship.