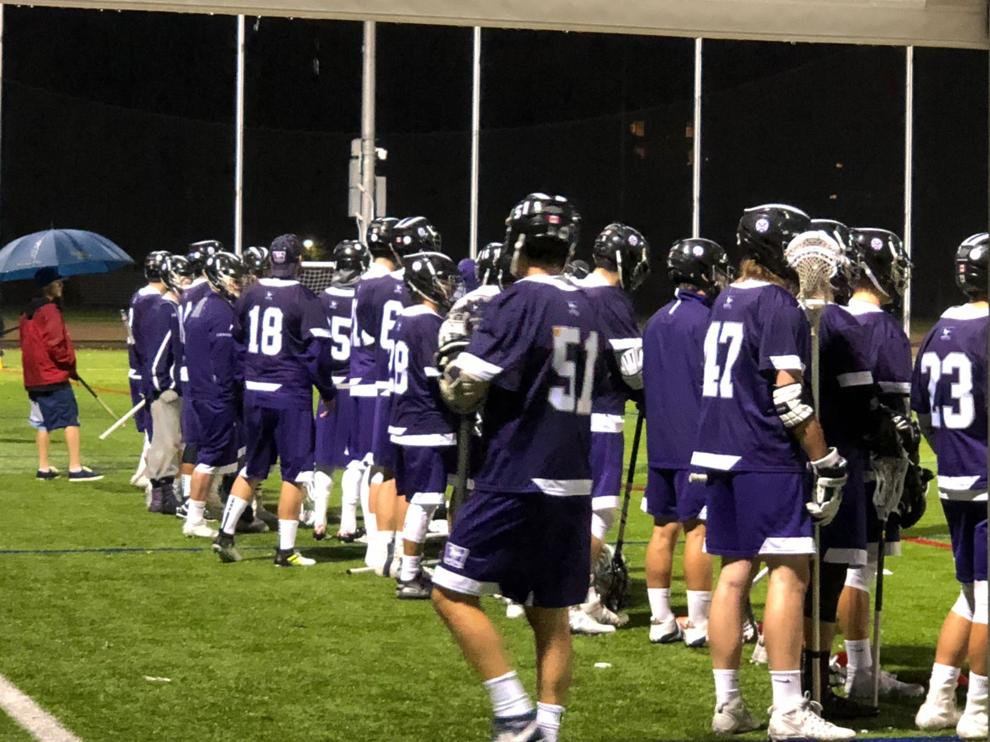 The Mustangs men's lacrosse team entered the 2021 season as heavy favourites.
Prior to last season's coronavirus pause, Western University's men's lacrosse team had won four straight BaggatawayCups– the trophy handed out to the Canadian University Field Lacrosse Association champions.
The Mustangs fell short in the Baggataway Cup play-in game this season, ultimately seeing their four-year championship streak fall at the hands of the University of Guelph Gryphons. But the team thinks they still have what it takes to write the next chapter of successful Mustangs lacrosse.
The Mustangs entered the 2021 season after a long layoff with 14 freshmen and 14 second-years. Western started the season with three straight victories, including a convincing win against the eventual national champions — the Brock University Badgers.
"In 2021, we had a strong group of players suiting up for us for the first time. These players will lead us in the future — Jack Accursi, Jacob Hickey, Chris Dong, and Michael Wilson," Mustangs head coach Jeremy Tallevi said.
Close game late.#RunWithUs https://t.co/QXdKkamgl2

— Western Mustangs (@WesternMustangs) October 31, 2021
Those players contributed to an offence that outscored opponents 51–16 in their first three matchups. Western scored goals in bunches and finished the season as one of the league's highest scoring teams.
While the Mustangs relied on their star-studded offence, it fell stagnant in the second half of the play-in game against the Gryphon defence — the same defence that only allowed just over 10 goals once all season long and shut out the Wilfrid Laurier University Golden Hawks.
"I would say the game against Guelph was unlucky and tough. Field lacrosse can have a ton of momentum shifts that can affect the outcome of the game," veteran player Chris Dong said. "Our team was dominating throughout the first half of the game but experienced some unlucky breaks that led to a change in momentum in the second half."
Western was still able to score more than 10 goals against Guelph despite the Gryphons' second-half fortunes— something no other opponent was able to do this year. The achievement was, unfortunately, overshadowed by the Gryphons ending the Mustangs' season and their Baggataway Cup streak.
Western may have fallen short for the first time since 2015 but they're sure to regain their title as the "team to beat" in the CUFLA for years to come.
"Although it is tough to remain positive after losing in the playoffs, I wanted to express how great of a time I had with the team this year," Dong said. "They are a hardworking, talented, and passionate group of guys and despite not winning, I am very proud to be a part of the team."