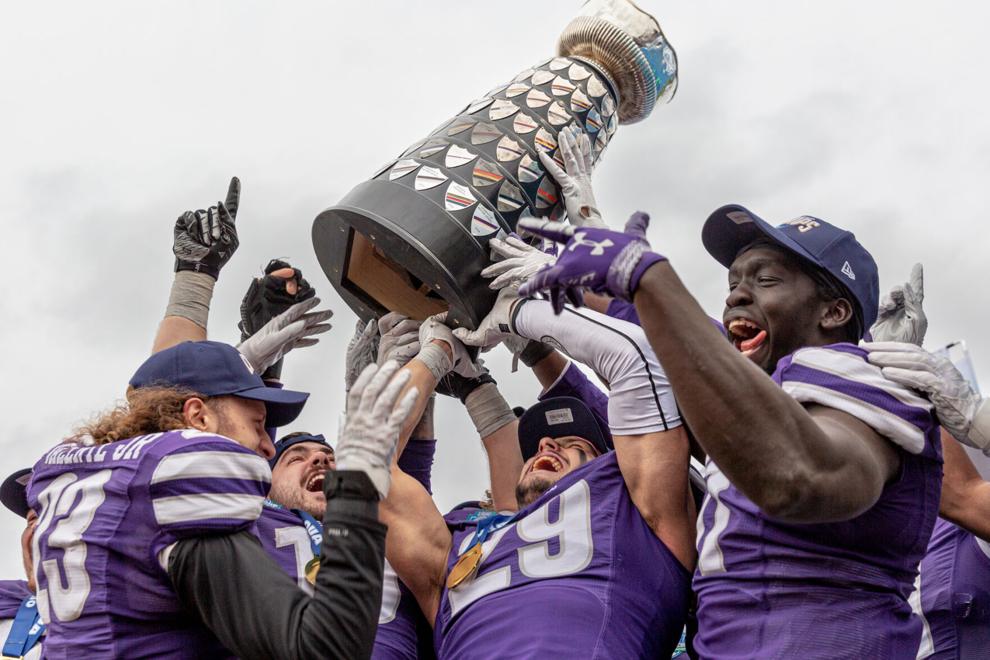 It was an afternoon that even the most die-hard Western supporter couldn't have dreamed of.
The Western Mustangs men's football team are once again Yates Cup champions, defeating the Queen's University Gaels 29–0, continuing their march towards the Vanier Cup.
The Mustangs were able to shut down and shut out a vaunted Queen's offence, holding the Gaels to just 203 total yards. 
"It's a big sense of relief," said Western defensive coordinator Paul Gleason. "Dealing with all the protocols and the time … We survived them."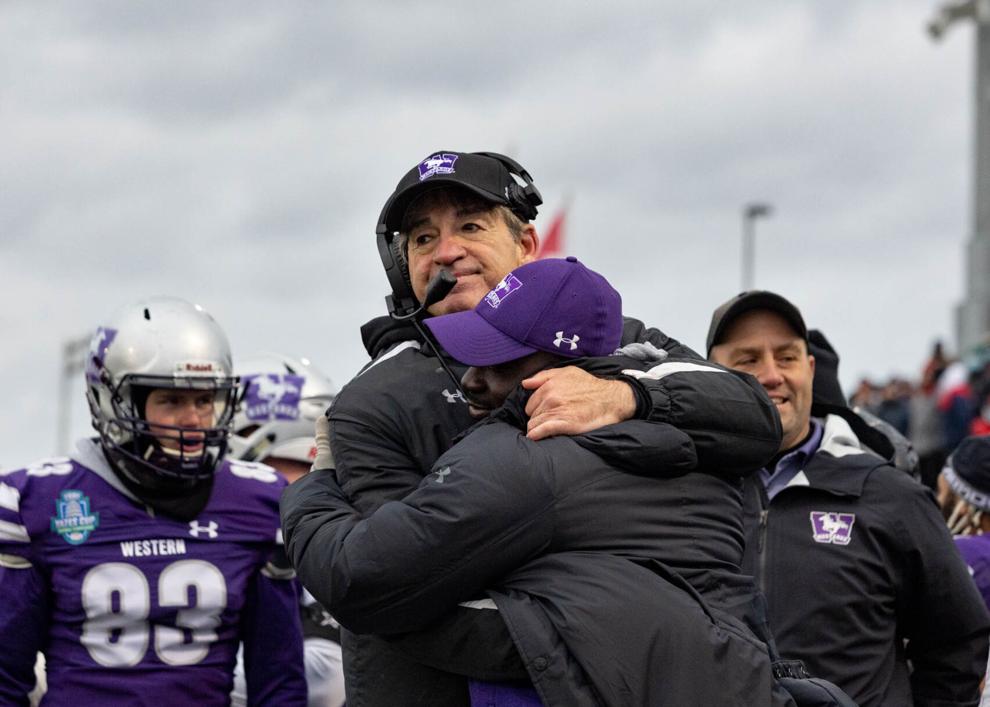 On the other side of the ball, the run game was the highlight once again for the Mustangs, as running backs Keon Edwards and Trey Humes combined for 234 yards on the ground, and dominated yet another opponent that just did not have an answer for the two powerful rushers.
Edwards in particular was magnificent, amassing 158 rushing yards and finding the end zone three times.
"This win is great for us. From 2019, when we all lost [in the Vanier Cup], this moment is great for all of us," said Edwards.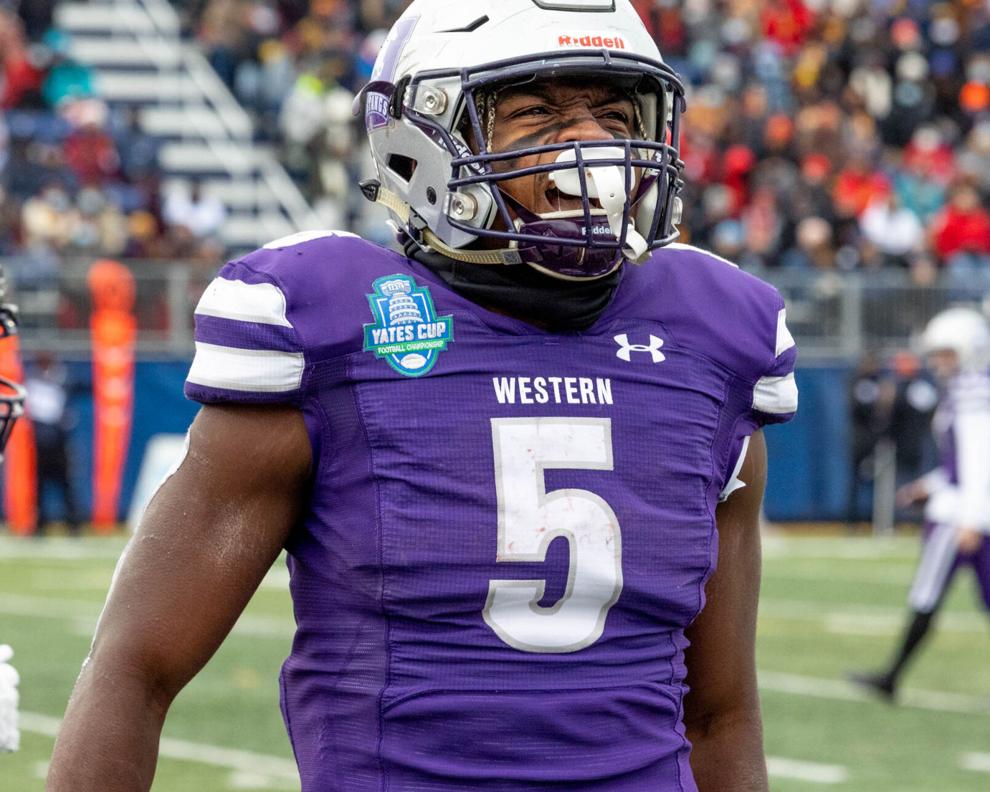 The Queen's offence never seemed to truly find their footing, with quarterback James Keenan under pressure all game long. First Team OUA All-Star running back Rasheed Tucker had his worst statistical game of the season, mustering up just 60 yards on the ground against a staunch Western defence.
"[Coach] Gleason made it clear that the way we were going to win this week was to stop the run and not commit any penalties," said Mustangs defensive end Deionte Knight. "They were a very good, disciplined football team, they were very physical, they tried to come after us a lot, we made some adjustments at half time and we closed the deal."
It looked as if the Gaels were going to get on the board early in the fourth quarter, until…
DOINK. 
Queen's kicker Nick Liberatore struck the right upright on a kick that never looked close, and the Gaels fate was all but sealed.
"We worked so hard for this. It's unbelievable, I can't even put it into words," said fullback Antonio Valvano. "[We're taking this] one game at a time, one week at a time, one play at a time, one practice at a time. We're gonna enjoy tonight and go to the film room tomorrow, correct the mistakes and get ready for next week."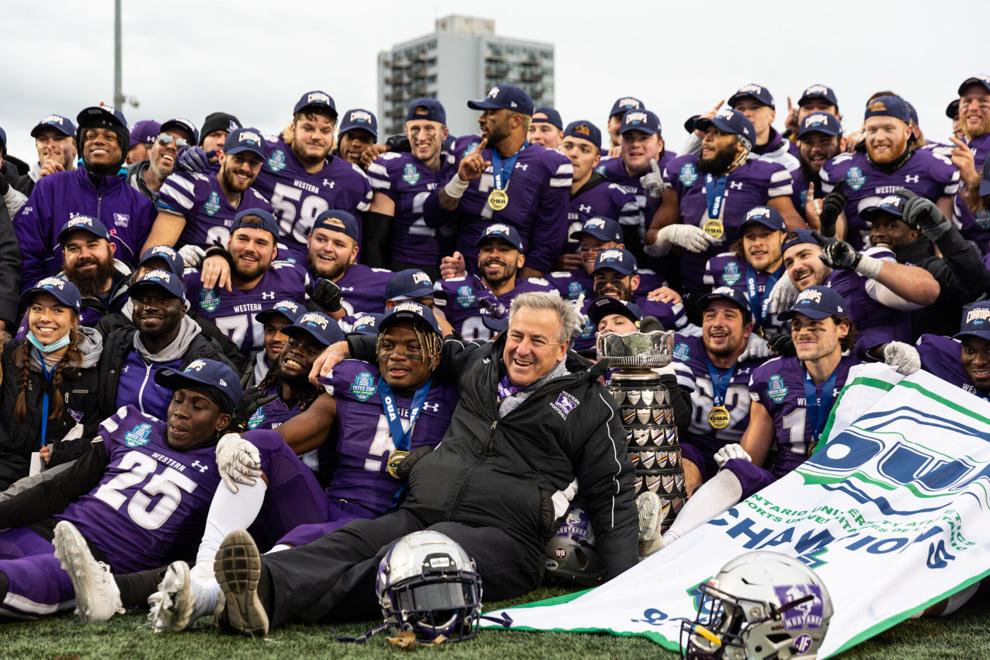 With the championship win, the Mustangs will move on to face the St. Francis Xavier X-Men at home in the Mitchell Bowl, and according to Gleason, preparations are already underway. 
"I actually watched the film of the [the X-Men] when we drove down on the bus," he admitted. "We're excited to get to play in the national semifinal, especially at home."
"This is two years in the works," Knight said. "I couldn't be more proud of this group of gentlemen. It's a great feeling to be a Yates Cup champion again."