Western Mustangs men's hockey head coach Clarke Singer invited all Western staff, students, alumni and fans to the 2021 Mustangs Hockey Hot Stove Series set to begin Thursday.
The event is organized by the 7th Man Group — a group of Mustangs men's hockey alumni — and will be hosted by London sports personality, Ryan Robinson.
Portland Winterhawks head coach and general manager, Mike Johnston, Sportsnet journalists Arash Mandani and Sam Cosentino, Washington Capitals head amateur scout Steve Bowman, Vancouver Canucks captain Bo Horvat and former National Hockey League player agent Mark Guy will be speaking at the event via Zoom.
Join our Men's Hockey Team & Head Coach for the #WesternMustangs @westernuAlumni Hockey #HotStove Series!Showcasing well known personalities from the sports world: @MikeJohnstonHC @ArashMadani @hockeyscout @BoHorvat @markguy4 Starts in Feb: https://t.co/U59LJMLAGp#RunWithUs pic.twitter.com/aiU9EC7vrN

— Western Mustangs (@WesternMustangs) January 22, 2021
The team last hosted a 7th Man Group dinner in November 2019 — which featured former Gazette sports editor and current NHL reporter for Sportsnet and NHL Network, Elliotte Friedman. Due to the coronavirus pandemic, in-person events were completely off the table for 2020, but Singer expressed excitement to take the new Hot Stove series from a dinner to a "spin-off" virtual event anyone can attend.
"It's nice to have something for [Western and alumni] to be able to look forward to and experience something related to Mustang hockey, obviously, with all of our in-person events still on hold or cancelled through the last eight to 10 months," says Singer.
This year's selected speakers come from diverse backgrounds, ranging from players, coaches and popular sports media personalities in the hockey world.
With speakers like Johnston — who has coached at the professional and international level for established NHL players, like Pittsburgh Penguins star, Sydney Crosby — at the event, Singer is optimistic about the series. He hopes guests will learn more about the NHL's history, operations and what it's like to work in a professional sports league during a pandemic.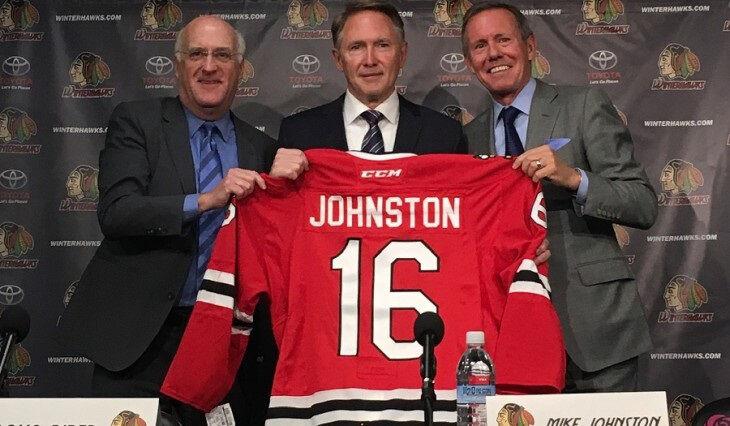 "I think that the guests are going to be able to hear about some of [Johnston's] remarkable experiences coaching, as well as probably some really unique stories that he has about different players and events," he says.
Johnston is set to kick off the Hot Stove Series Thursday, culminating on April 11.
The public can purchase tickets for $50 through the Western Alumni website. All proceeds go towards funding for the Mustangs men's hockey team.