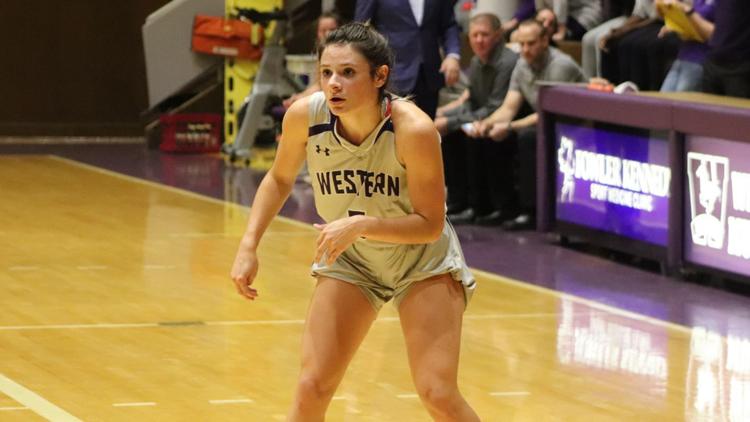 The Mustangs women's and men's basketball teams carded a win each on Friday at home, against the Queens University Gaels at Alumni Hall.
The women's team had an exciting defeat over the number three ranked team in Canada. This was the first time the Mustangs have won over the Gaels since 2013. 
The women have only seen one loss in their eight game season thus far.
"This was the most complete game we have played up until this point," said women's head coach Nathan McKibbon. "Our team committed to the game plan and executed exceptionally well."
Native Londoner Rachel Fradgley had 17 points, 17 rebounds, one block and two steals.
Another exceptional performance came from, fifth-year guard, Maddy Horst. She had 31 points, eight rebounds, four assists and three steals.
"Maddy has career game offensively," said McKibbon. "But the performance is a result of the hard work of all members of our program."
Eighty-seven points is the most that Queen's has given up this year, compared to their average 73 points. A truly impressive feat, the Mustangs were able to dominate the game offensively.
"It was great to share this type of performance with the basketball community in London," said McKibbon.
On the men's side, a tough physical battle lead the Mustangs to a tight 81-76 win.
"Was a great overall team effort with several outstanding individual performances," said Mustangs head coach Brad Campbell.
Most importantly though, they worked together as a team to battle back and dominate over the Gaels.
"As a group we continued to fight and compete while being down most of the game," said Campbell.
The win comes at the means of grit and determination. 
"Despite only shooting 36% from the field, we were able to score enough to win by collecting 22 offensive rebounds and laying gritty defence," said Campbell.
 Credit is due to Guard Eriq Jenkins, who had an outstanding performance during the game with the Gaels.
"In every aspect including collecting a career high 14 rebounds. His effort level, will and defence were big keys to our victory," said Campbell.
The men were coming off two consecutive losses from the previous weekend, when they visited the Laurentian University Voyageurs and the Nippissing University Lakers.
This defeat over the Gaels will help to give both of the Mustang basketball teams the confidence for their next away game against the Waterloo Warriors this week.
Correction (Nov. 20, 10:59 a.m.): this article has been corrected to reflect that the game took place on a Friday, not Saturday.