The fall semester has now wrapped up for most Western Mustangs teams. The last few months have been eventful, with seven national championships and a host of provincial titles won by Western University across the various varsity sports. 
To look back on the season that was, here are some of the best moments from the last three months of Mustangs sports. 
Football wins Vanier Cup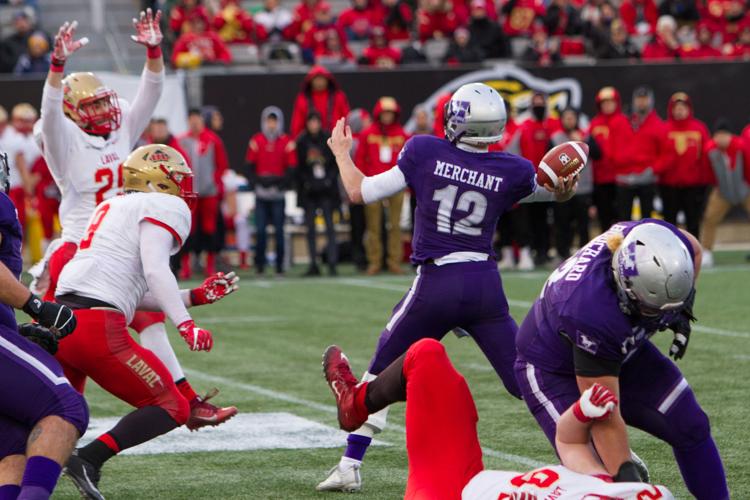 The 2017 Mustangs football squad has been called the best in the school's history, and that's not an outrageous statement. The dominance of their perfect 12–0 season cannot be understated, and their 39–17 win over the Laval Rouge et Or in the Vanier Cup final is one hell of a cherry on top. 
It's not just the fact that Western won their first national football title in 23 years; it's that they looked like they hardly broke a sweat doing so. Greg Marshall's first cup as a head coach was certainly a special one. That game in Hamilton — and the team's whole season — is unequivocally the biggest highlight of 2017 for Mustangs sports. 
Women's soccer defeats Laval in U Sports quarter-final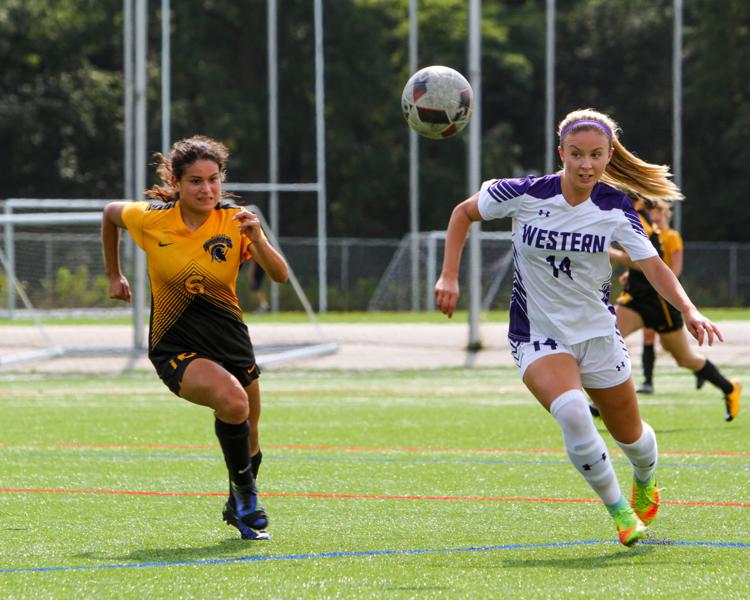 The women's soccer team climbed up the Ontario University Athletics standings this season by suffocating teams defensively and squeaking out low-scoring wins. So, it really shouldn't have come as a surprise when they won their first game at the U Sports championships by a score of 1–0 (their ninth victory by that same margin in 2017). 
Still, not many people would've fancied the Mustangs' chances heading into their quarterfinal against Laval University, the defending national champions and the tournament's top-ranked team. Yet, Western managed to pull out one of their gutsiest performances of the year.
Western's defence stayed strong all game, withstanding 14 shots from Laval (while the Mustangs had just three). Kendra Marlatt finally broke the deadlock in the 85th minute to secure the upset. Although the Mustangs lost their next two games at the U Sports tournament, their opening-day win was an incredible moment. 
Softball takes gold after week-long rain delay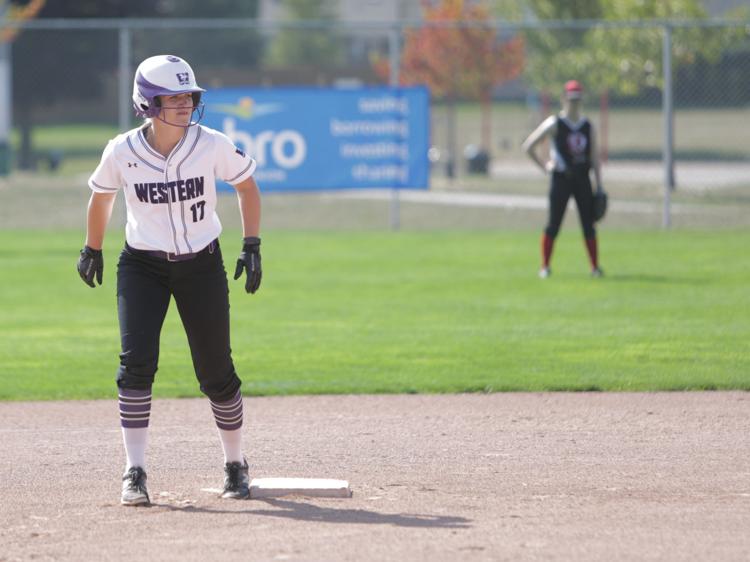 Western's softball team is used to winning provincial championships but probably not in the way they did it this year. They claimed their eighth straight Ontario Intercollegiate Women's Fastpitch Association title by beating the Laurier Golden Hawks 1–0 in the gold medal game. 
What made this year's win special, though, was that it took a week for it to be resolved. The game's first pitch was thrown on Oct. 15, and it ended Oct. 22. Thanks to torrential rain arriving in the fifth inning, the final was postponed on its original date with the score 0–0. 
When the Mustangs and Golden Hawks met again a week later, at a neutral site in Hickson, Ont., they had just two innings left to score a run. Western came out on top in the intense do-or-die second meeting; Briar Balas drove in Emma Murray for the run they needed, and MVP pitcher Rachael Jacques was almost perfect on the mound. 
Women's lacrosse reclaims provincial title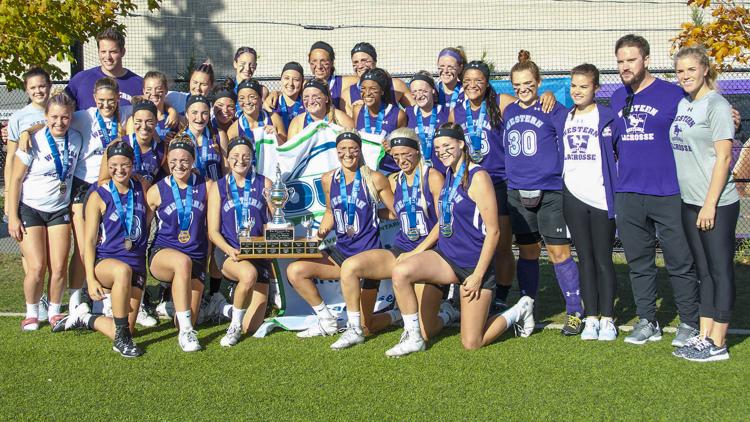 Western University has long boasted one of the top women's lacrosse programs in Ontario, and their championship record can prove it. They won five OUA banners from 2011 to 2015. Last year, though, things were a little more complicated. 
When the Trent Excalibur were given the 2016 Patterson Cup despite a major scoring error, the Mustangs were heartbroken. Now, they've set things right again. Western lost just one game in the regular season, and they reclaimed their trophy in the gold medal game by beating the Queen's Gaels 9–7. 
All is well again in the world of OUA women's lacrosse; the Mustangs are once again champions, as they should be.