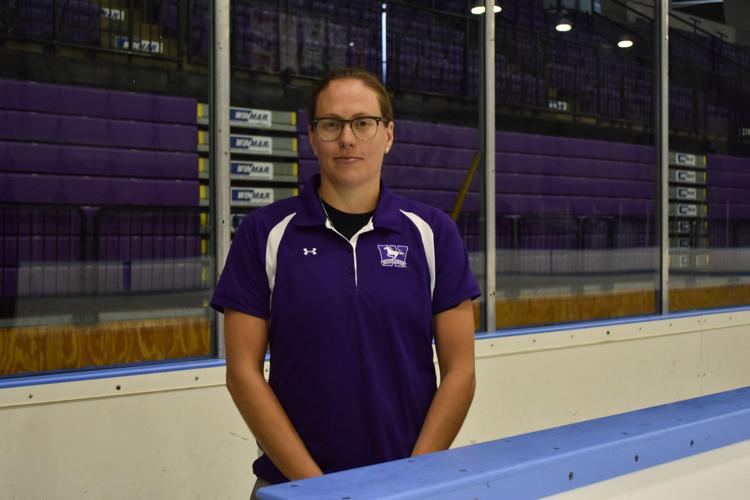 The Western Mustangs have named Candice Moxley as the next head coach of the women's hockey program.
Moxley brings a wealth of coaching experience and success to the Mustangs at the collegiate, national and professional levels. Before winning a Clarkson Cup last year with the Markham Thunder of the Canadian Women's Hockey League, Moxley spent five seasons guiding the women's hockey program at the State University College at Buffalo, where she led the NCAA Division 3 program to the playoffs in each of her seasons behind the bench.
Moxley has also worked as the video coach for the Canadian National Development Team, winning the Nations Cup in 2015 and 2016. She is currently an assistant coach with the Canadian National Development Team, a role she will maintain while at Western University.
"I'm really excited to join the Western Mustangs this year," said Moxley in a statement. "The team has had a lot of success the past few years, and I'm looking to help build and grow the program for the future."
Moxley succeeds Kelly Patton, who won an Ontario University Athletics title and a U Sports silver medal in her two seasons at Western before leaving this summer to take the helm of the Laurier Golden Hawks program.
"We're thrilled to have Candice joining our team and continue the success that has established our program into one of the best in the nation," said Christine Stapleton, the director of Sport and Recreation Services at Western. "Candice has a phenomenal depth of experience from across North America, and we're excited to see her step in and lead our team."
Moxley earned a full-ride scholarship to Niagara University, where she was named to the College Hockey America Conference All-Academic team on three occasions, earned CHA Second Team All-Star honors once, and served as a two-year captain with the Purple Eagles. While at Niagara, she was on the 2002 squad that reached the NCAA Frozen Four.
Following her university playing days, she played three seasons in the CWHL. She also represented Canada with the national women's ball hockey team in 2013 and won a silver medal with Team Canada at the 2014 World Inline Hockey Championships.
While there will be pressure on Moxley to sustain the Mustangs' success, both on the ice and on the recruiting trail, it's a challenge that she welcomes.
"With the team having the success that it's had over the past few years, we're looking for that consistency piece and the recruiting piece," said Moxley. "Every woman that comes into our program, we're looking to develop them as a player and a person and, ultimately, put the best product out on the ice to win hockey games."
Moxley is set to make her OUA regular season debut set on October 19 when the Mustangs open their season at home against the Queen's Gaels.