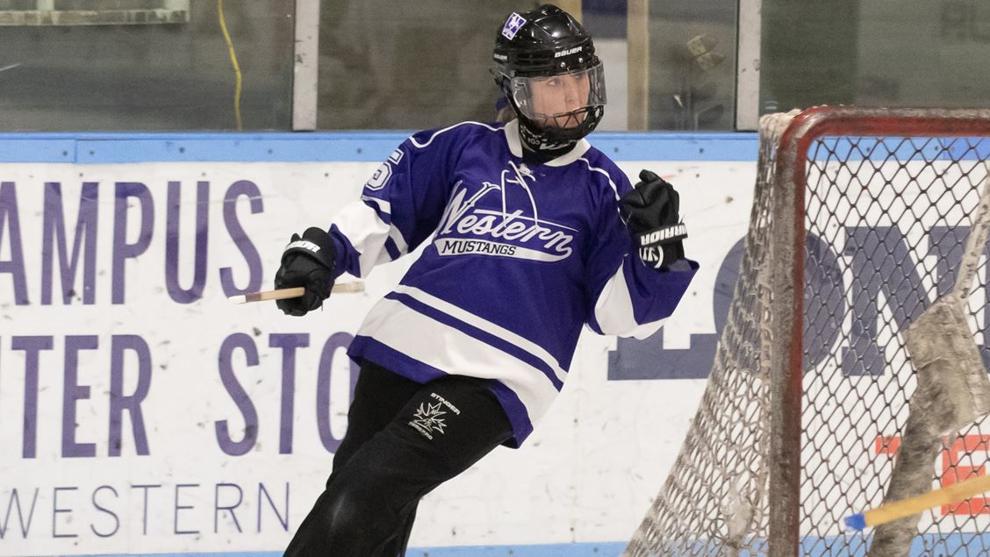 The Mustangs ringette team won their second straight AA provincial championship in Kitchener, Ont. and Waterloo, Ont. on March 5.
Up against the Brock University Badgers in the final game of the tournament, Western University battled it out in a back-to-back game with the score being tied three times.
It was a tough game but the Mustangs managed to pull through after a game winning goal from second-year player Ainsleigh Wedow.
Head coach Ellen McClure reminded the team ahead of the championship to stay focused on their own game and not get distracted by the Badgers.
"If we stay settled and in control, we've got this. Work together, communicate and support each other on the ice. Keep shifts short and play smart," McClure said she told the team going into the final.
Mustangs fifth-year Laura Soper and fifth-year Kayden Thornton were the tournament's top scorers. Soper had 10 goals and 13 assists while Thornton picked up eight goals and 10 assists.
"We stay focused in tournaments because we all want the same thing: To do our very best and be successful as a team," said McClure. "With everyone on the same page, it makes it easier to continue on the path we've started."
The win capped off an incredible run after the team went 32–3 all season. The team was also undefeated at the ringette national championship in December 2022. Two of the three games they lost this year were only by a single point.
For McClure, the team's success comes down to the simplest of reasons.
"We work as a unit, a true team. Coaches and players work together to ensure we remain successful," she said.