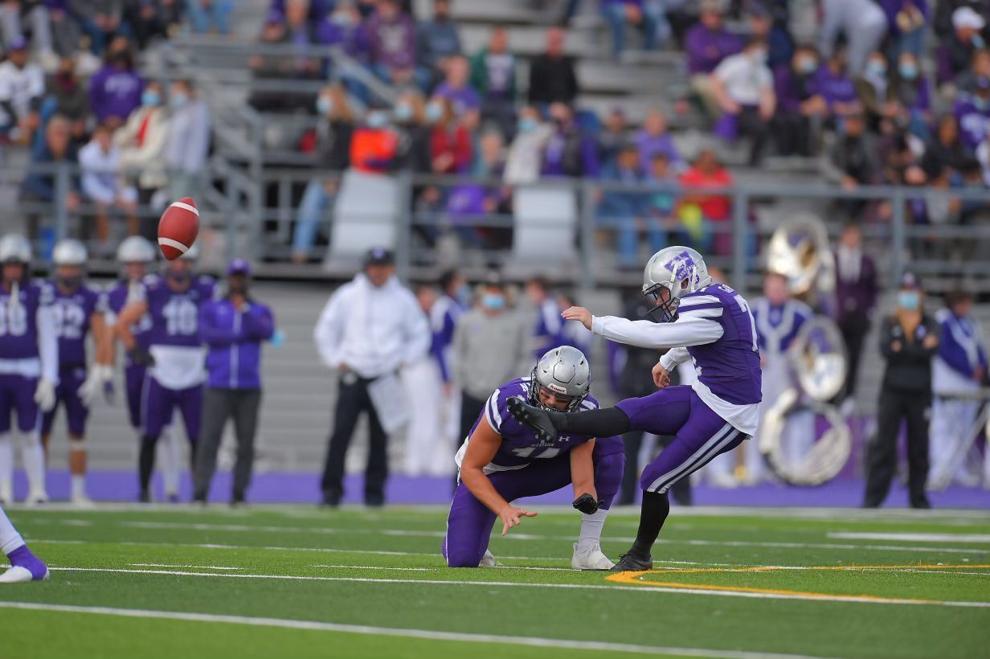 The Western Mustangs football team cruised to an easy 54–4 victory yesterday, closing out their slate of regular season home games this year with a 3–0 record at Western Alumni Stadium.
Keon Edwards was the key focus on offence, amassing 171 yards on 29 carries to complement his two touchdowns.
"Certainly Keon [Edwards] played a great game, and the offensive line played well driving in front of him," said Mustangs head coach Greg Marshall postgame.
BIG RUN!Keon Edwards takes off for nearly 50.#RunWithUs #WesternMustangs pic.twitter.com/nBCWrKe2zg

— Western Mustangs (@WesternMustangs) October 16, 2021
Freshman quarterback Evan Hillock got the first start of his Ontario University Athletics career and made the most of it, throwing for 281 yards and a touchdown.
It was a nearly perfect game all around for Western University, limiting the University of Windsor's offence — led by quarterback Sam Girard — to just 115 yards.
Meanwhile, the Mustangs offence was able to do whatever it pleased all game long. Led by Hillock and Edwards, Western was able to put up a staggering 632 yards of total offence.
"So many players were good today, I guess that's a good thing," said Marshall.
Coach Marshall has a handful of players to be impressed by — four Mustangs ran for more than 40 yards on the ground, kicker and punter Brian Garrity was a perfect five for five on field goal attempts and the defence picked up two interceptions.
MUSTANGS FIELD GOAL!1️⃣,2️⃣,3️⃣,4️⃣,5️⃣ for Brian Garrity.4TH QUARTER l 8:59 remainingWSR - 4WES - 40#RunWithUs #WesternMustangs pic.twitter.com/88Tg8vwcao

— Western Mustangs (@WesternMustangs) October 16, 2021
The Mustangs look forward to an away game at the University of Waterloo and a matchup with fearsome Warriors quarterback Tre Ford next week. Ford is third in the OUA with 451 rushing yards, trailing only Edwards and Queen's University Gaels running back Rasheed Tucker.
"We've gotta come up with a plan for [Ford], but then again, every university in the province comes up with a plan to stop him, and then he runs all over it," said Marshall.
Western moves to 3–1 on the year, and will face the Warriors next week before finishing out their season in Windsor, with a rematch against the Lancers.