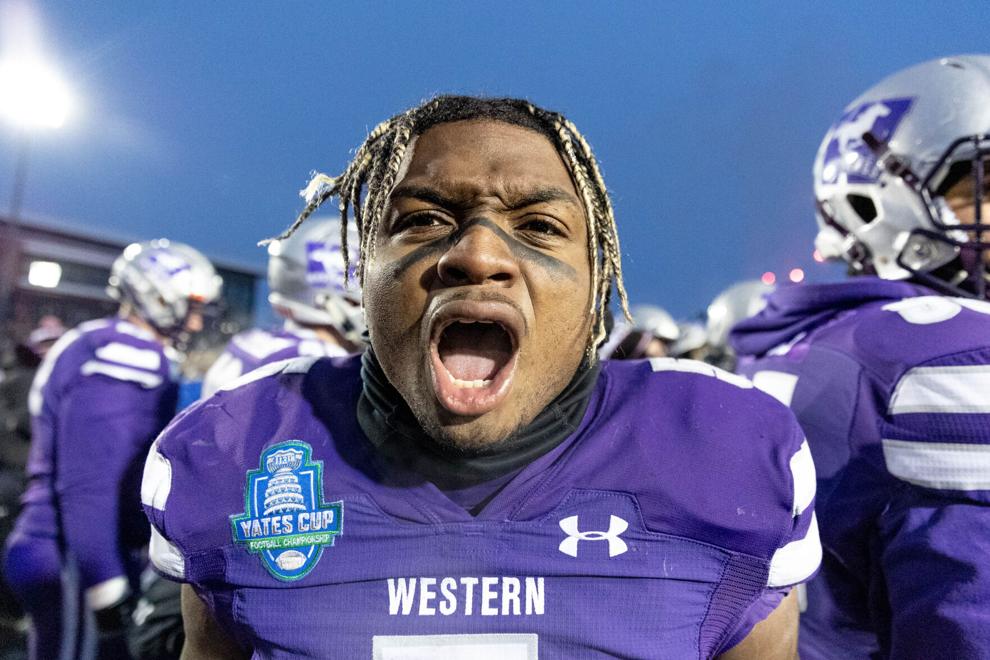 Mustangs running back Keon Edwards was voted to be the new face of Ontario University Athletics football this season, officially becoming the conference's newest cover athlete.
Edwards won the OUA football cover vote after three rounds of online voting, defeating York University Lions linebacker Matt Dean in the final round.
"I got a lot of family members [and friends] who voted, so it's good to see them putting in their votes,'' said Edwards. "If I were to choose [a photo for the cover], it would probably be the flexing one in the far end zone [from last season's home opener against the McMaster University Marauders]."
"For me, the cover was an awesome thing to have, but in the end, it's about the team and school," he added.
Coming soon to an #OUA cover near you...@WesternMustangs Keon Edwards is the top vote-getter from the 🏈 #CoverVote22, presented by @NothersAwards! 👏#WeAreONE | #CoverVote22 pic.twitter.com/J3wfTfL5X1

— Ontario University Athletics (@OUAsport) August 22, 2022
Edwards was an integral part of the Mustangs last season, all the way to the national championship. He led all U Sports running backs with 13 touchdowns and 1,146 rushing yards.
The fifth-year running back will be looking to fight off the Madden cover curse as the Mustangs look to defend their championship title on home turf. The "curse" is a recurring conspiracy where the National Football League player chosen to be on the Madden NFL video game's cover have gone on to have disappointing seasons.
Though the curse mostly applies to NFL players, Edwards admitted it crossed his mind. But he said he isn't letting it affect his confidence for the 2022-23 season.
"I'm not scared of it because for me personally I don't look at it like that," he said. "I was given the opportunity to help out my school and team, so I just grabbed that opportunity and I'm looking forward to playing on Saturday."
Western defeated the University of Guelph Gryphons 34–11 in their Saturday season opener where Edwards notched two touchdowns and 118 rushing yards. The Mustangs will travel to Wilfrid Laurier University to take on the Golden Hawks on Sept. 3.