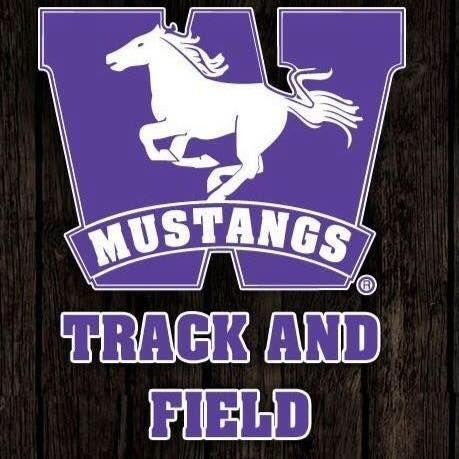 This past weekend, the Western Mustangs took part in the Ontario University Athletics Track & Field Championships, which were hosted by York University at the Toronto Track and Field Centre. The men's team placed third overall behind the Guelph Gryphons and Toronto Varsity Blues, decreasing their point deficit set in the previous meet by around twenty to sit only 4.5 points behind Toronto. The women's team finished second behind Guelph with 135 points.
The Mustangs had athletes competing in almost all of the individual events as well as the team relays. Within the relays, the women's team posted a time of 1:41.11 in the 4x200 metre race for a second-place finish, and the men also placed second in the 4x400 metre relay with a time of 3:18.28.
In the men's division, fifth-year athlete Jack Sheffar brought home two of Western's three gold medals in the men's events, making history by sweeping the 1500 metre and 3000 metre runs for the third consecutive year. Daniel Gleason won the other gold medal in the pole vault event, beating out York's Jason Clare in a jump-off with a height of 4.86 metres. Heptathlete Jared Hendricks-Polack, shot putter Stuart Cameron and triple jumper Scott Billings all earned silver medals in their respective events, while Jonathan Balogun, Ryan Evans and Michael Petersen brought home bronze medals in the long jump, pentathlon and 600 metre run respectively.
Mustangs head coach Vickie Croley was extremely impressed with her male athletes, 12 of whom earned a new personal best in their own events. In particular, she cited first-year long jumper Hans-Mathieu Indome as someone who stood out. He had three personal bests in the event, jumping 7.11 metres to place fourth and earn a spot to the 2019 U Sports Championships in his hometown of Winnipeg.
The women's division boasted an incredible 19 personal bests. Fifth-year athlete Emilia Grala won the team's only gold, setting a height of 1.67 meters in the high jump. As well, six silver medals were won by eight athletes, as shot putter Sara Villani, long distance runner Kristina Popadich, pentathlete Madeline Rampton, triple jumper Paige Doyle, and the 4x200 metre relay team consisting of Caroline Stricelj, Sydney Smith, Chante Burnett and Daniella Castello all placed second in their respective events. Pentathlete Heather McCann and pole vaulter Kathryn Magoffin both posted personal bests in their respective events for third place finishes, as did Rachel Campbell in weight throwing and Vivian Ogar in the 60 metre dash.
Croley was stunned by Ogar's performance in her sprinting event, as she ran a blistering time of 7.74 seconds to move from a 20th place ranking before the meet to seventh in the country. The first-year Mustang had the biggest improvement amongst all of Western's competitors, and her coach was floored by the results.
"Vivian, who hadn't run close to what she did, kind of came out of nowhere and we're still wondering where it came from," said Croley. "She's just a tremendous talent, so I think her future will be really bright once she gets some solid training under her belt and gets more experience too."
Ogar wasn't the only freshman who shone at the OUA Championships, as the Mustangs' freshman class overall were particularly strong this year, contributing nine of the 21 medals for the team. While Croley was aware during the recruiting process of the potential many of these athletes possessed, she was definitely taken by surprise at their abilities in the Mustangs' second-to-last event of the year.
"Typically, it's a bonus when a first-year athlete actually performs at a championship as well as they did," said Croley. "I knew of Jared [Hendricks-Polack], what Matt [Indome] had done previously, [and] even Sam Cummings who was on our men's 4x800 team. I knew what those guys were capable of, but I think the others, it was probably more of a surprise."
Croley is looking to be surprised again when the Mustangs attend the U Sports Championships next weekend at the University of Manitoba, as she expects the team to medal — though she knows that it will likely be a bronze as the top two teams in both the men's and women's divisions are quite a bit ahead of the rest of the country.
"We need to have a meet like we just had, two weeks from now, at the U Sports championships," said Croley. "If we do that, then I think our men and women are definitely going to be close to a podium finish for the team," said Croley.
The national championship can be daunting for many athletes, as they go head to head with the country's best competitors in high-pressure events that they've spent all season working towards. To encourage and prepare for the U Sports Championships, Croley's advice for her athletes is to just trust what they've been doing all season and to keep things simple.
"Trust the process, compete with confidence and know that you've got the support around you," said Croley. "Enjoy the competition and good things will happen, and we just went through that. That exact message, I think, was one of the main reasons why we had so many personal bests."
After a successful finish in the OUA Championships, the Mustangs will be looking to repeat their efforts at the U Sports Championships. They will now take the week to prepare for the event, which will run from March 7 to 9 at the University of Manitoba's James Daly Fieldhouse in the Max Bell Centre.