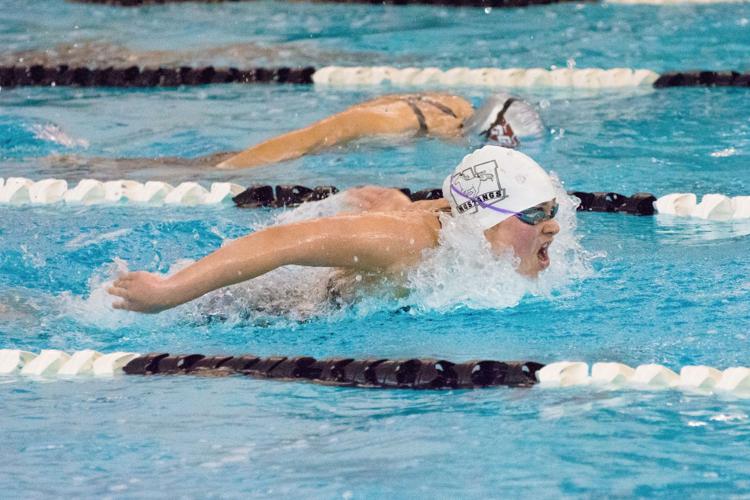 The final day of the Ontario University Athletics championship brought continued success for the Western Mustangs swimming team. Competing in their home pool, the Mustangs placed second overall in both the men's and women's categories with 748.5 and 582 points respectively. The reigning champions, the University of Toronto Varsity Blues, once again took home the top honour in both the men's and women's categories with 932 and 1,030 points respectively.
The Mustangs were aided by five top-three finishes by individual swimmers and four podium results in men's and women's relays on Saturday.
Although it did not count towards the team's overall score, one of the most prestigious awards in OUA swimming was received by Western's Alex Paulins and Gamal Assaad. Both were awarded the Graduating Athlete Award of Distinction.
Asked about this achievement, head coach Paul Midgley couldn't say enough about the accomplishments of both athletes.
"It's surprising how hard [the Graduating Award of Distinction] is to do," he said. "It's a testament to both of them that they can stay consistent with their training and maintain their academics over four or five years. Anybody can get hot or lucky one time. But it's not luck if you do it over a period of years."
On the podium, both Charis Huddle and Matthew Loewen won gold medals for Western. Huddle won the Women's 100 Metre Freestyle event with a time of 54.50, a 0.63 second cushion over the second-placed Isabelle Lei of McMaster University. Loewen, with a time of 27.65 seconds, set a new Ontario University record by 0.23 seconds.
"That was a nice surprise," said Midgley on Loewen's record-setting race. "He's a very talented swimmer and that's something that was a little ahead of schedule, but we'll take it."
Midgley also pointed to the upcoming U Sports national championship meet as the reason that Huddle did not push for her own record.
"With Charis, she was one where we were definitely looking more towards the U Sports championship than the OUA meet," said Midgely. "Hopefully next year, at the OUAs, she can actually get that record."
A silver medal was awarded to Alex Paulins in the Men's 1,500 Metre Freestyle event. Matthew Klahsen and Sebastian Paulins also won bronze in the Men's 200 Metre Backstroke and 1,500 Metre Freestyle events, respectively.
If a silver medal and Award of Distinction weren't enough for the graduating Paulins, his silver was made a little sweeter by defeating his younger brother and fellow Mustang, Sebastian Paulins, by a margin of 0.15 seconds.
"I was kind of hoping they would tie," joked Midgley.
However, he added that it was especially nice for Alex.
"What a way to go out, sharing the podium with his brother."
Western's high medal count was rounded off by two silver medals in the men's and women's 400 Metre Freestyle Relay and two bronze medals in the men's and women's 200 Metre Individual Medley Relay.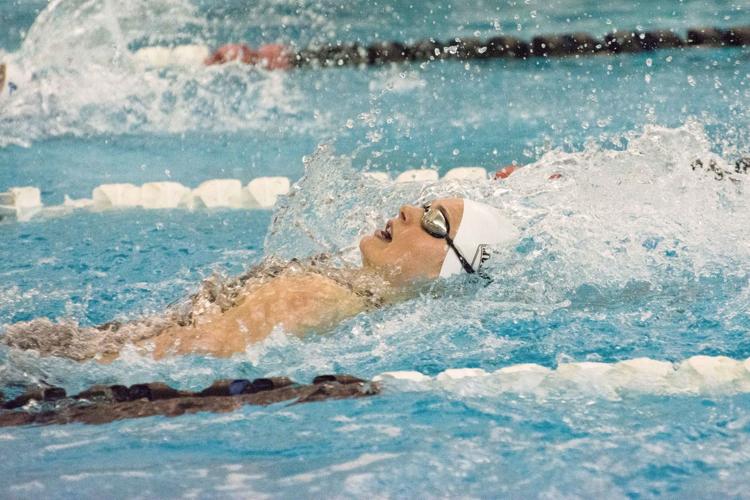 On Saturday, nine individual Mustangs swimmers qualified for the U Sports championship. These athletes will be added to an impressive team of 24 qualifiers through the entire weekend.
"We're going to be one of the bigger teams at the meet," said Midgley. "It just shows the overall depth and development of the team."
The Mustangs swimming team will be back in action from Feb. 22 to 24, for the U Sports national championship at the University of Toronto.