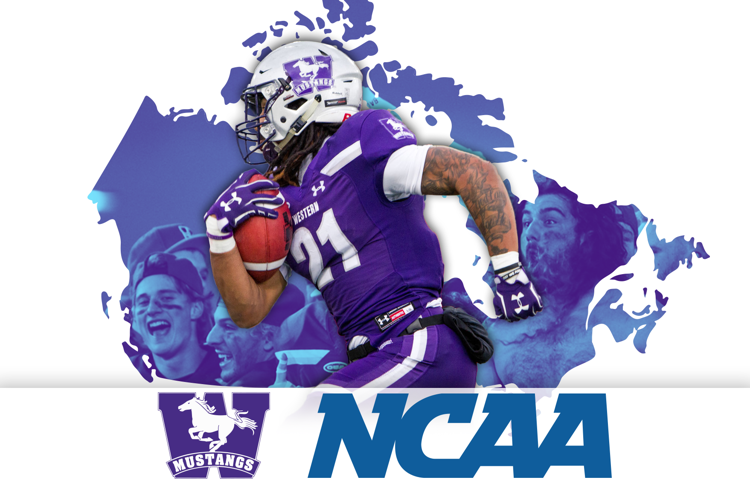 Following the success of their 2017–18 seasons, a handful of Western University's varsity teams have applied for National Collegiate Athletic Association eligibility. Among the teams that are officially too good for Ontario University Athletics and U Sports are the Mustangs football, softball, cheerleading and men's squash teams.
The Mustangs softball, cheerleading and men's squash teams have been winning their respective provincial and national championships for decades. Joining the NCAA would finally expose them to real talent.
The Mustangs' softball team went 30–1–0 in 2017 and captured the program's eighth consecutive provincial title and a national gold medal.
"We're getting pretty tired of winning against amateurs," said Peter Keylime, head coach of the softball team. "I don't think we're actually that good; other teams just make us look good. We want to be challenged."
In the realm of men's squash, the sport isn't currently an NCAA sanctioned sport, but that doesn't matter for the Mustangs considering they've spent the last 35 years hitting a ball against a wall in an empty room and crowning themselves OUA champions.
"We've won 35 consecutive provincial titles," said Sqiwash Bawl, a member of the squash team. "It's great I guess, but we'd rather start up a league in the [United] States and play against some actual competition than maintain this sham of a dynasty."
The outlier among the teams applying for NCAA status is the Mustangs' football team. Despite having a strong year, the program has been average in recent memory, having won only five provincial titles and one national title since the turn of the century. However, their 2018 recruiting class — which is largely comprised of six-foot-five bearded high school students weighing upwards of 250 pounds — gives them reason to be optimistic about the future.
"It's horseshit," said the starting quarterback for the Queen's University Gaels, Eli Brady II, pointing to a cluster of horse droppings. "But to answer your question, I'd be scared to play against Western next year. How are we expected to play against grown-ass men? Wuck Festern."
There is precedent for Canadian university sports teams joining the NCAA. Simon Fraser University in British Columbia joined Division II of the NCAA in 2010. Since joining, the team has gone 14–67, their last win coming in October of 2014.
The Western Mustangs will be better.
"Obviously the NCAA is extremely competitive, and we'll have to learn the American rules of football," said Marshall Mathers, head coach of the Mustangs' football program. "It's going to be an uphill battle, and we'll be boys among men for sure. But we're up for it."
To fill the void should these teams move to the NCAA, Western is looking to introduce a number of new clubs and teams. The university is considering miniputt, thumb wrestling, breath-holding, charades and ringette as possible varsity sports.
University administration declined to comment when asked if they were aware Western already has a varsity ringette team.