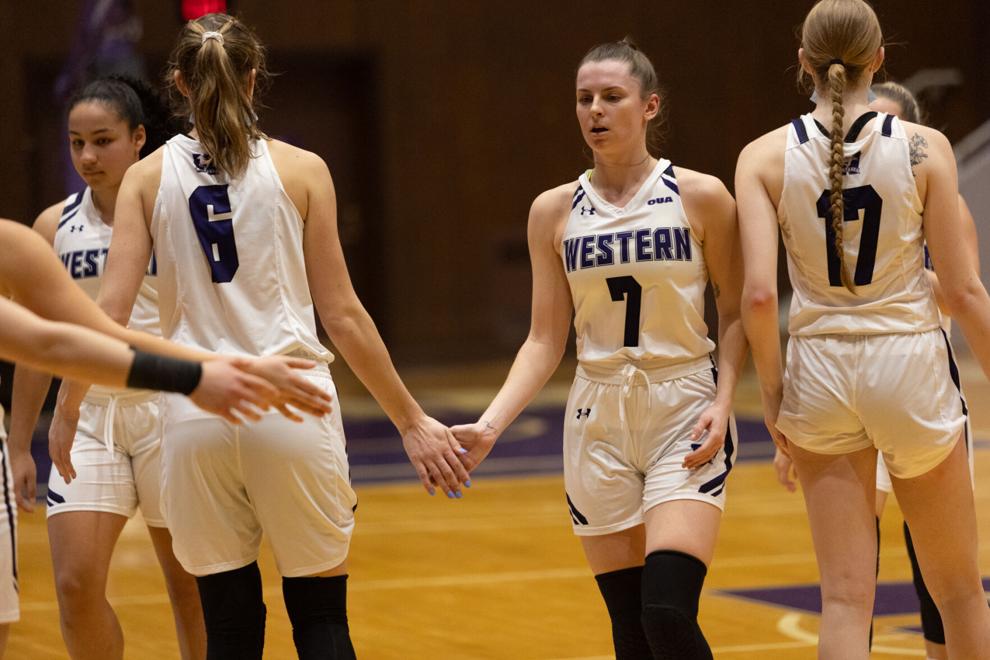 The Western Mustangs women's basketball team defeated the University of Guelph Gryphons 61–57 to advance to the Ontario University Athletics West division finals. 
The Mustangs went into the fourth quarter tied at 42, but put up 19 points to take the game over at Alumni Hall. Ariane Saumure, Madalyn Picton and Sarah Harvey accounted for 17 of Western University's fourth quarter points. 
"We started taking more ownership with our defence because defence wins games," said Saumure. "I think everyone stepped up knowing we have three seniors on the team and we wanted to make [sure] it wasn't their last game."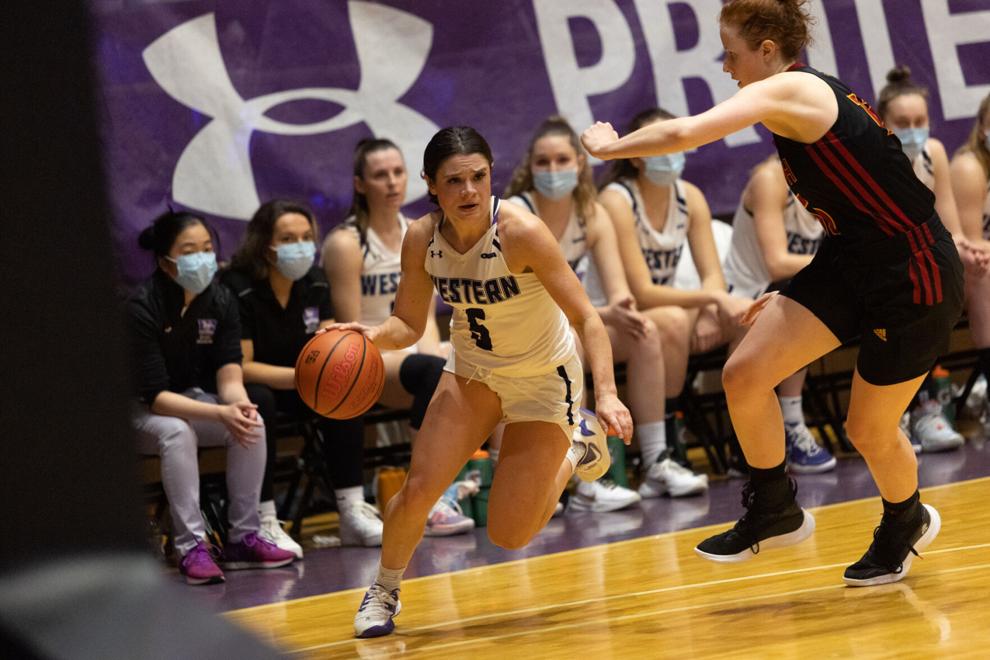 The score was tight through three quarters, but Saumure's layup with less than two minutes remaining in regulation was enough to push the Mustangs past the Gryphons.
Western led the game in rebounds with 46 boards in their Saturday afternoon win.
"We just knew no matter what the score was, we needed to stay calm and trust each other as a team," said forward Brett Fischer. "We knew that if we took our time, we would hit the shots and get the boards again."
W 🏀 FINALThe Mustangs move on to the West Finals after defeating the Guelph Gryphons this afternoon at Alumni Hall. GUE - 57WES - 61#RunWithUs #WesternMustangs #GUEvsWES pic.twitter.com/sLCXOBSqXM

— Western Mustangs (@WesternMustangs) March 19, 2022
The Mustangs were granted a bye through the playoff quarterfinals. Saturday's game was their first matchup in over a week.
"We were trying to keep the momentum from last week, but it was difficult," said head coach Nate McKibbon. "As soon as we knew who we were playing, I think a switch went on and we were just ready to play."
Western will face the Brock University Badgers in St. Catharines, Ont. in the divisional final on March 23, where they'll battle for a seat in the Critelli Cup final.