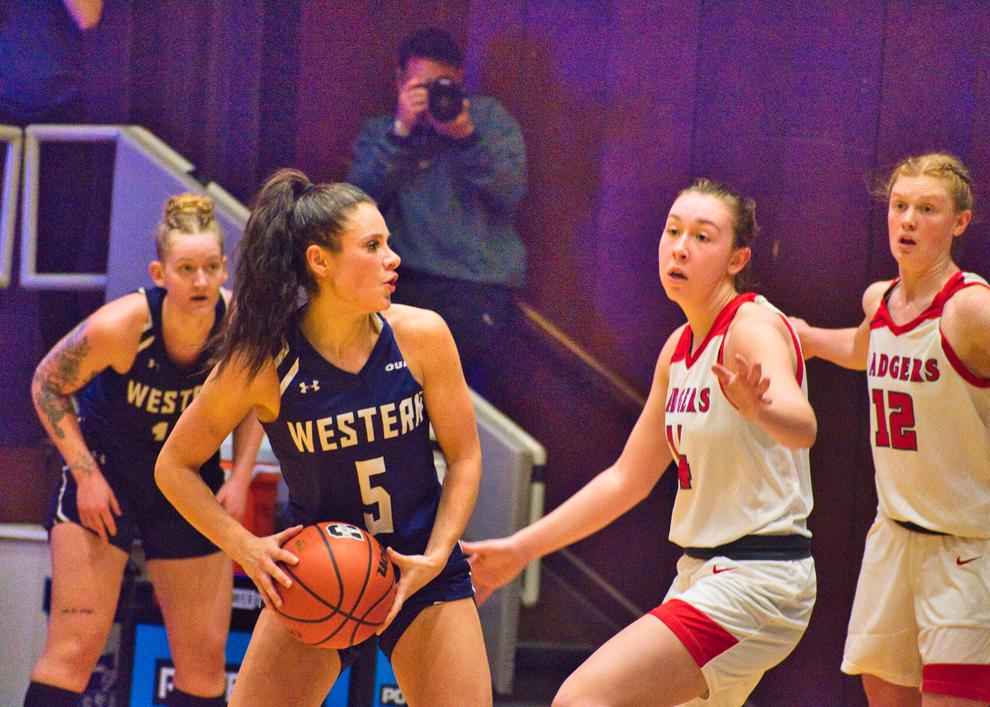 The Mustangs women's basketball team lost 66–54 to the Badgers at home on Saturday evening, bringing their record to 10–10 and their Ontario University Athletics west ranking to fourth.
Western University crumbled against the Brock University Badgers' strong defence in the fourth quarter, with the Badgers out-rebounding the Mustangs 11–5.
Western's success at the free-throw line dropped from 100 per cent in the first quarter to 50 per cent in the fourth. Brock maintained their perfect free throw rate throughout the game.
W 🏀 FINALIt was a hard fought battle as the Mustangs narrowly missed the win, falling to Brock by 12. Western's leading scorer of the night was Ariane Saumure with 17 points.BRO | 66WES | 54#RunWithUs #WesternMustangs #BROvsWES pic.twitter.com/EG4p5eUPLX

— Western Mustangs (@WesternMustangs) February 12, 2023
Saturday night's late collapse was reflective of the Mustangs' inability to capitalize on free-throw opportunities and keep up their defensive pressure.
Following the loss, Mustangs head coach Nate McKibbon said his focus for the rest of the season is "Trying to find some consistency."
The game began with a close fight, as the lead switched between Western and Brock 10 times in the first half. The Badgers took a 35–33 lead heading into halftime.
Despite being down two points, the Mustangs started off strong, leading the Badgers in rebounds, three-pointers and blocks in the first half.
HT: Brock leads 35-33. Game remains a back-and-forth affair, with both teams at 5 lead changes. Brock has led the game for 65% of the evening.Sarah Harvey leads Western with 9 points

— Miles Bolton (@milesbolt) February 11, 2023
 "It comes down to heart, honestly," said fourth-year guard Ariane Saumure, who led the Mustangs with 17 points and 11 rebounds. "It's about how bad you want it. For me, what keeps me going is it could be my last year and I just want to give it my all."
The Mustangs will be looking to readjust and build off errors to prepare for the remainder of the regular season and playoffs.
"I think what's important, despite the outcome of the next two games, is our first playoff game," said Saumure. "We are really going to have to prepare for that, go over game tapes, see what we did wrong, see if we can fix the little things. There are a lot of things we could have done a bit better that are fixable."
Western will play the University of Guelph Gryphons in their second-last game of the regular season on Wednesday evening.
The Gryphons currently sit in second place of the OUA west division and will be entering the matchup coming off a two-game winning streak.
Tip-off at the Guelph Gryphons Athletics Centre in Guelph, Ont. is scheduled for Wednesday at 6 p.m..