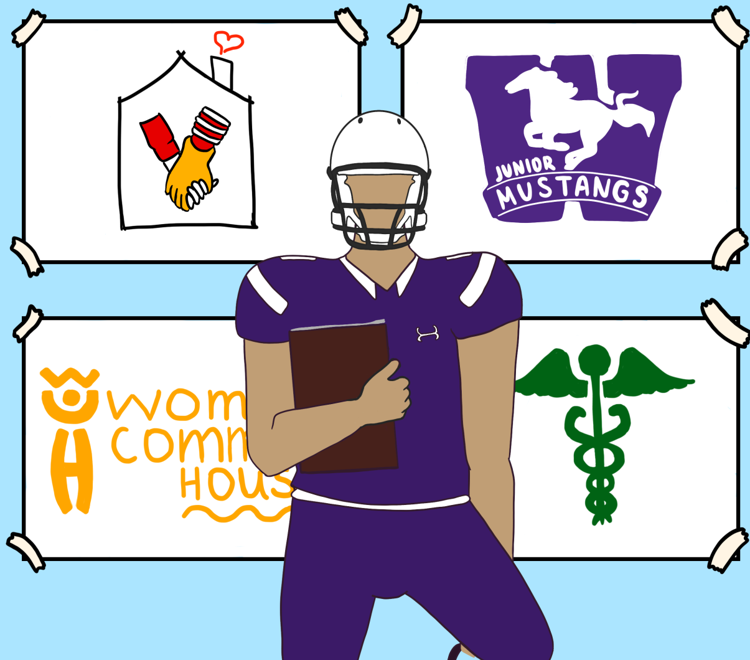 Former Western Mustangs linebacker Nick Vanin will be awarded for his impressive academic achievements during his four-year university career, as he and seven other Canadian university athletes will be honoured on Jan. 29 at Rideau Hall in Ottawa by Julie Payette, Governor General of Canada as the Top 8 Academic All-Canadians of 2017–18.
Vanin's career ended last year with a Vanier Cup ring as the Mustangs won their first national championship since 1994. He excelled off the field, earning Dean's Honor List distinctions all four years of his undergraduate degree before being accepted into medical school. He was also dominant on the field, earning Ontario University Athletics First Team All-Star honours in 2017 in a season that saw him record 24 solo tackles and 21 assisted tackles.
Vanin also volunteered his time in the London community with the London Junior Mustangs youth football club, Anova, Ronald McDonald House and the Andrews Legacy fundraiser.
He also earned the 2017 U Sports Russ Jackson Award, recognized as a player that best exemplified the attributes of academic achievement, football skill and citizenship.
Vanin not only became the first Western student-athlete to win the Russ Jackson Award, but was also the school's first nominee for the award, which was first handed out in 1986.
"Nick is an outstanding young man and was a very well-respected member of our football team. Nick gained the respect of all coaches and teammates with his positive personality, great work ethic and generous spirit," said Mustangs head coach Greg Marshall. "I am always amazed at how Nick can balance the demands of being a student-athlete and still find the time and energy to volunteer in so many ways. His generous and caring attitude is a reflection of his loving and supportive family." 
Vanin has been named as the male recipient for the OUA. Each U Sports conference will have a male and female representative awarded with Top 8 distinctions.
"The list of Academic All-Canadians continues to grow each year," said Graham Brown, president and CEO of U Sports. "The success of the Top 8 is a testament to the dedication of our student-athletes on the field of play, in the classroom and as leaders in their communities across the country."
Among those rounding out the Academic All-Canadian Top 8 are Alberta Golden Bears football running back Ed Ilnicki and Calgary Dinos volleyball star Kate Pexman from the Canada West conference, Concordia Stingers wrestler Francis Carter and Sherbrooke Vert et Or pentathlete Amélie Augé from Réseau du sport étudiant du Québec, and Dalhousie Tigers basketball player Sven Stammberger and Cape Breton Capers soccer star Ciera Disipio from Atlantic University Sport. Toronto Varsity Blues volleyball player Alina Dormann joins Vanin as the other representative for the OUA.