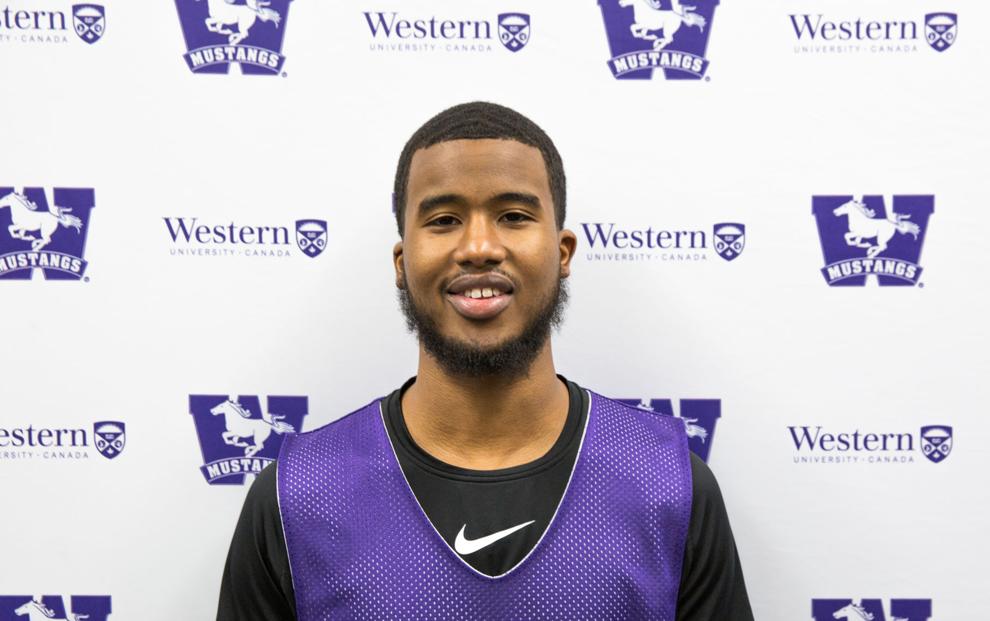 Omar Shiddo of the Western Mustangs men's basketball team was recently awarded a milestone for his 1,000th career point as a Mustang. Before coming to Western, Omar went to Chinguacousy Secondary School and later  Castlebrooke Secondary School in Brampton, Ont. After graduation, he attended Trinity International High School in Las Vegas.
Ahmed Shiddo, Omar's eldest brother, gave some insight into the type of basketball player Omar was growing up.
"[Omar] always played with the older crowd, never shying away because of his age, or any stronger competition for that matter," said Ahmed.
Omar, a third-year King's University College student, has proven to have a killer instinct on the floor: an unmatched confidence in his shooting abilities. He has averaged roughly 15 shots per game over his three-year career at Western and 17.1 point per game (PPG). 
The Mustangs posted a losing record of 7–13 in Omar's freshman season and improved to a winning record in his second year, averaging 13.5 FGA in his first two years of play.  Though, at  the beginning of the 2017-18 season, Omar suffered an injury, causing him to start only 14 of  24 games on the season. 
"In the first half of last season with the injury, mentally being at a different place, my role on the team made it difficult," explained  Shiddo.
But he also spoke about that year as the adversity he needed.
"I'm grateful I had that year, though, knowing what I have to improve on and finding how bad I really wanted it," he said. 
Shiddo averaged 10.7 PPG in the first half of the season and improved his numbers after the break to just under 18 PPG and a field goal percentage just over the 40 per cent mark. The Mustangs managed to post a winning record of 15–9 and advance to the Ontario University Athletics Quarter Finals held in Alumni Hall. Facing off against the Windsor Lancers, Omar scored a team-high 20 points in only 23 minutes of action. Despite Shiddo's strong performance, the Lancers ran away with the game in the fourth quarter, with a final score of 89–72.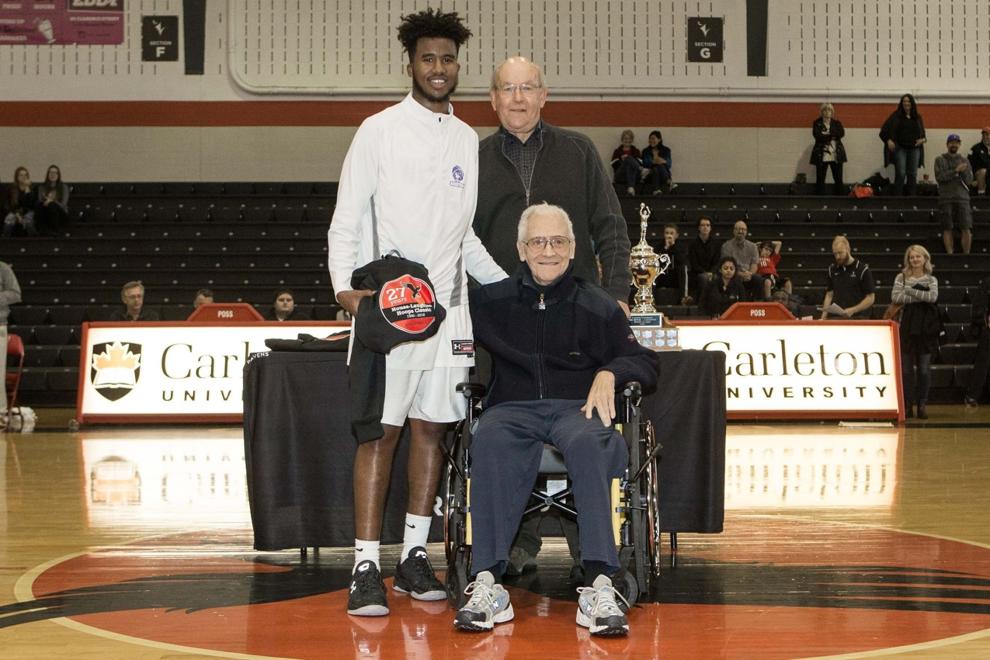 Ahmed described Omar as a relentless scorer who doesn't hold back, no matter the competition, "even if it meant overshadowing his older brother."
He was always a fierce competitor in everything he did, especially basketball. Omar had zero compassion for the opposition when he stepped into the game."
However, outside of basketball, Ahmed describes Omar as extremely compassionate individual with a hunger to win. Ahmed vividly remembers Omar's semi-final matchup against the Bramalea Broncos when he was playing for the Chinguacousy Chiefs."
"The score was tied 70–70, Chinguacousy basketball with approximately 18 seconds left in the game. They had the ball on the sideline and ran a backdoor inbound play to get a quick layup."
Ahmed explained that the play had fallen apart and the ball was quickly put in Omar's hands.
"As soon as Omar got the ball, he waited at the top of the three-point line with the clock winding down. Calling a screen, he was doubled off the pick by the defence [and] found his open teammate on the wing." His teammate hesitated on the open shot, and instead of shooting, he sent the ball back to the double-teamed Omar.
"With the clock about to expire, Omar put up a low percentage three-point shot without hesitation, and it was nothing but net, the whole gym erupted. It was the beginning of a story that is still being written today. He was always the clutch player he is known for now," said Ahmed. At Western, the fourth quarter is known as #Omellytime. That name wasn't just born; it was made. With his clutch ability in the last moments of a game, the fourth quarter always belonged to Omar Shiddo and still does."
Speaking with Omar over some chicken tacos and mac and cheese bites, I learned that he likes the persona of Portland Trail Blazers point guard Damian Lillard. He recounted the buzzer beater three that then-Philadelphia 76er Lou Williams, another of his influences, sunk against LeBron James and the Heat in the 2011 NBA Playoffs.
"He never seems off-balance," said Omar. "He can draw contact and get open shots, and he always seems to have a great feel for the game."
Like Lou Williams, Omar is cool, calm and collected in high-leverage situations. In the exciting overtime game in the season series finale against the Brock Badgers, Omar went 50 per cent from beyond the arc and posted 33 points and five boards. The Mustangs collapsed in the fourth quarter, and Brock was able to force the game to overtime.  Taking care of business in  in the extra frame Western defeated Brock 96–91, sweeping the season series.
LADIES AND GENTLEMEN, OMELLY TIME HAS ARRIVED IN ST. CATHERINES!!!!! 🆘🆘🆘🆘🆘🆘🆘🆘🆘🆘🆘🔥🔥🔥🔥🔥🔥🔥🔥🔥🔥🔥🔥🔥🔥

Western 82 Brock 82| 4Q 0:53#WesternBasketball🐎🏀#RunWithUs pic.twitter.com/BlcKQ74OD2

— Western Basketball (@Mustangs_Bball) February 10, 2019
"Coming into this year, I needed to just take care of my part, so I can try to help lead this team to get to where we wanna go," said Shiddo. "We have had a couple blips even though we have had injuries to key guys."
Nikola Farkic was out for two games, Marko Kovac was out for six games and Eriq Jenkins was out for one. Without their key pieces, rookie players stepped up to the occasion. 
"We have so much depth on our team. They are trying to learn as much as possible, and they have been able to help us a lot, more so than last year," Omar said."We were top-heavy, and now we have guys like Julius [Laurinavicius], Aryan Sharma and Aaron Tennant," said Omar, "on top of the already established depth of guys like Jedson Tavernier and Alex Coote. For the future, we have to be accountable to ourselves for these guys for the years when we're gone and so on. We have created such a good atmosphere in the locker room."
"Coach [Brad Campbell] told me in my first year when we were going out to Edmonton to play in a few exhibition games that experience wins in this league," he continued.
And he seemed to be correct. Now the Mustangs have been able to close out those tight games that they weren't able to in years prior. Omar and Western will be awarded with a first round bye with a winning record of 16–8. Omar Shiddo has blossomed into the high-volume shooter that the Mustangs have needed late in the stretch, finishing the year third in the OUA scoring race — averaging 21.3 PPG with his FG per cent and 3PT per cent hovering around the 40 per cent mark. 
Campbell expressed that Shiddo has all the skills to become the best sharpshooter in U Sports.
"From the day he joined our program, he has been a very confident player who believes in his abilities. He has put in the work, on and off the court, to prepare himself, and as a result, he has also become more of a leader on our team. His work ethic has turned him into one of the most dangerous shooters in the country" said Campbell. 
The  Badgers defeated the Lakehead Thunderwolves in the first round of the playoffs on February 16th and are looking to bounce back in the OUA Quarter final matchup against Omar Shiddo and the Western Mustangs.