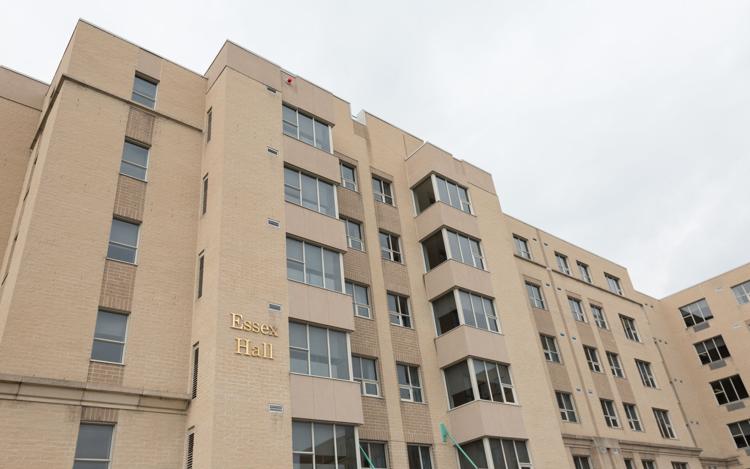 Living alone for the first time is a daunting task for any first-year student. But coming in as a student-athlete provides an additional set of obstacles. Mustangs have to factor in their proximity to training, nutrition and, like all other students, their social support. 
Matthew Donnelly is a first-year economics student competing for Western University's Cross Country and Track and Field teams. Seth Edwards is also a track athlete, in his first-year of a kinesiology and urban development.
Donnelly opted for the conventional route in his first year — living in residence at Essex Hall. Edwards on the other hand, is currently living off campus near Oxford Street and Wharncliffe Road.
Edwards explained that his current off-campus place is close enough to the track and school, and there are plenty of bus routes, making it convenient. Donnelly, who lives just down the street from the Thompson Recreation and Athletic Centre, noted that he enjoys being within walking distance of everything.
As athletes, though, the pair have larger issues to contend with than ease of access. They always need to find the right food, and Edwards explained that one of the best parts about living off-campus is planning his meals.
"[My friends in residence] have the restrictions of being on a meal plan and not being fully in control of what they are eating," said Edwards. "I would say that is what I like about [living off-campus]."
Of course, while he enjoys controlling his diet, Edwards did concede that planning and allotting time to cook has been a difficult transition.
"I am pressed for time almost always. Just planning my meals is the only thing that has been hard about [living off campus]," said Edwards. "I did spend a lot of time during the summer, not only on my schedule with regards to training, but also [on] what I need to eat for training that day."
Although Donnelly has less control, he explained that having quick access to food was helpful. The first-year student is grateful that he can grab food after a short walk from practice.
Residence can also provide an important social support network for new students. Donnelly explained that without residence, he felt the transition would have been more difficult as a first-year student.
Add in the fact that he currently resides in the third-most popular athlete residence, according to Housing and Ancillary Services, and that transition gets a little easier. People around you can sympathize with your busy schedule.
"It is good to know someone is there and going through the same thing you are," Donnelly said. "They have the same time schedules or busyness. If you need to study ... they will be down to do it and actually get to work."
Edwards currently lives with other student-athletes, and said that had his roommates not been so outgoing and social, it would have been difficult to meet new people.
Overall, both were pleased with their respective choices. While residence provides a little more support, off-campus is freer.