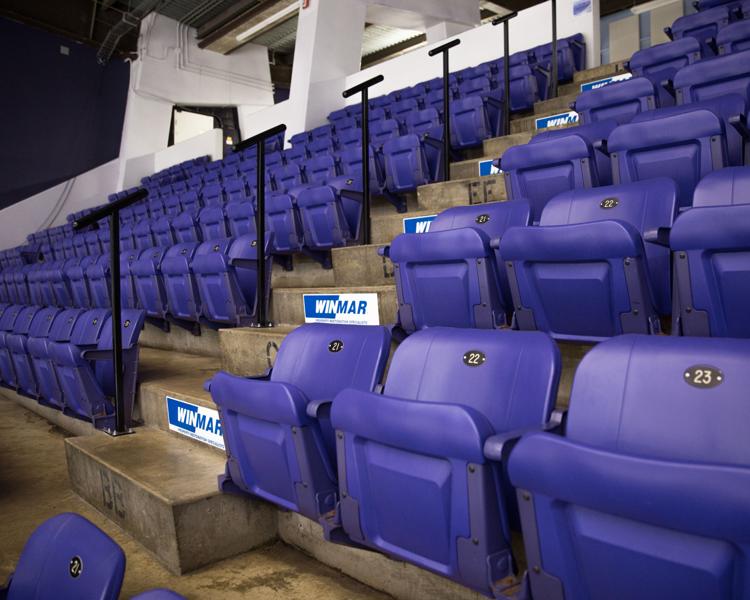 Ontario University Athletics officially announced the cancellation of all sanctioned sport programming until March 31.
The decision was made in a conference Thursday morning by the OUA's Board of Directors in response to the rise of coronavirus cases across Ontario.
The #OUA, under the direction of its Board of Directors, announces the cancellation of all OUA-sanctioned sport programming and championships up to March 31, 2021.Visit our website for the full announcement and related FAQs.➡️ https://t.co/NKCWeCh2Y1#WeAreONE pic.twitter.com/D7jMdtEF1v

— Ontario University Athletics (@OUAsport) October 15, 2020
A statement made by Deborah MacLatchy, chair of the OUA Board of Directors, said that the health and safety of the league's student-athletes and staff are the organization's top priority.
Gord Grace, OUA president and CEO, also said the cancellation is disappointing but necessary.
"While we would love nothing more than to see our student-athletes back on the field of play and participating in OUA-sanctioned competition during the second term, we are not yet at a place where that can occur safely," stated Grace.
Official statement from U SPORTS / Une déclaration d'U SPORTS🔗EN: https://t.co/b75Z0lXqdp /🔗FR: https://t.co/TNfQ98XdsG pic.twitter.com/i6TLptiS6c

— U SPORTS (@USPORTSca) October 15, 2020
U Sports issued a similar statement at the national level, cancelling all winter semester national championships. Resources are available on the U Sports website for student-athletes on how these decisions will affect scholarships, transfers and further eligibility.
Effective Jan. 1, 2021, university athletic departments are responsible for deciding if they will compete in any exhibition games or non-sanctioned competitions in accordance with public health guidelines.
In an email sent to all Western Mustangs student-athletes, Christine Stapleton, director of Western Sport and Recreation, said the university will be honouring all scholarships, as long as minimum academic requirements are met during the last school year.
"Western will continue to deliver a superior student-athlete experience through individual and team training sessions offered virtually," stated Stapleton.
The OUA and U Sports will continue to monitor the pandemic and will issue updates for its decisions regarding competitions after March 31.