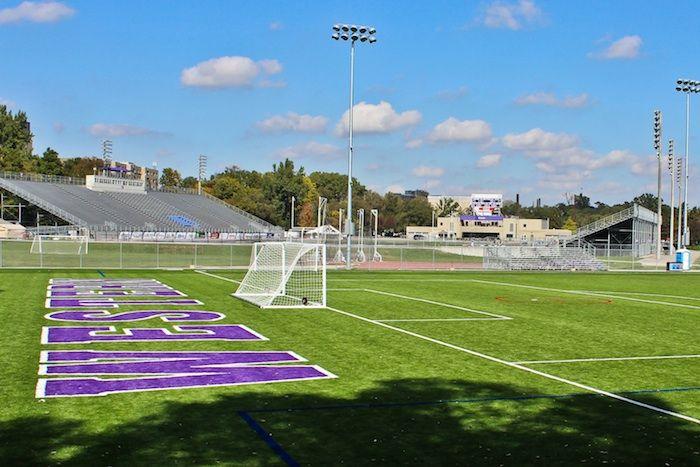 Ontario University Athletics announced a new bursary program for Black and Indigenous student-athletes on Sept. 16, pushing for more equitable access to resources for racialized athletes.
The two-year pilot program, called the Black or Indigenous Heritage Student-Athlete Bursary, aims to provide additional support for financially-strained, varsity athletes. The grant allows member schools to award up to $50,000 to qualifying students, with up to $2,000 per athlete.
"I'm very thankful for us having the opportunity to do this for our student-athletes," said OUA chief executive officer and president Gord Grace. "I'm hopeful that it will be something that could be replicated across the country. We do know that we have more work to do but we're glad that we're making some progress in this area for our student-athletes."
The OUA's Black, Biracial and Indigenous Committee formed in the summer of 2020 and lobbied for the BIHS Bursary. The group had set out to discover issues within the OUA for Black and Indigenous student-athletes.
The committee identified financial assistance as one of the areas in need of improvement, evoking the BIHS Bursary and allowing grants to those demonstrating a financial need.
Although the program was created by the OUA, they have delegated the authority of distribution to its member schools such as Western University. This gives universities the flexibility to fundraise money depending on their respective budgets and then allocate money according to their students' unique needs.
The #OUA is pleased to announce the official launch of the new Black or Indigenous Heritage Student-Athlete (BIHS) Bursary.🔗 https://t.co/pjuG0CfoGn#WeAreONE pic.twitter.com/geCToebek8

— Ontario University Athletics (@OUAsport) September 16, 2021
Grace confirmed the OUA will not pull the plug on the program after just two years, despite having been presented as a pilot. Instead, the conference will use the data collected from the two-year period to determine if any changes need to be made for the future.
"The Western Mustangs look forward to further exploring the details of this bursary framework and examining the various ways we can increase support for our Black and Indigenous Mustangs student-athletes," writes director of Sports and Recreation at Western, Christine Stapleton.
Student-athletes interested in the BIHS Bursary may contact Western's Office of the Registrar bursary department to discuss qualifications.