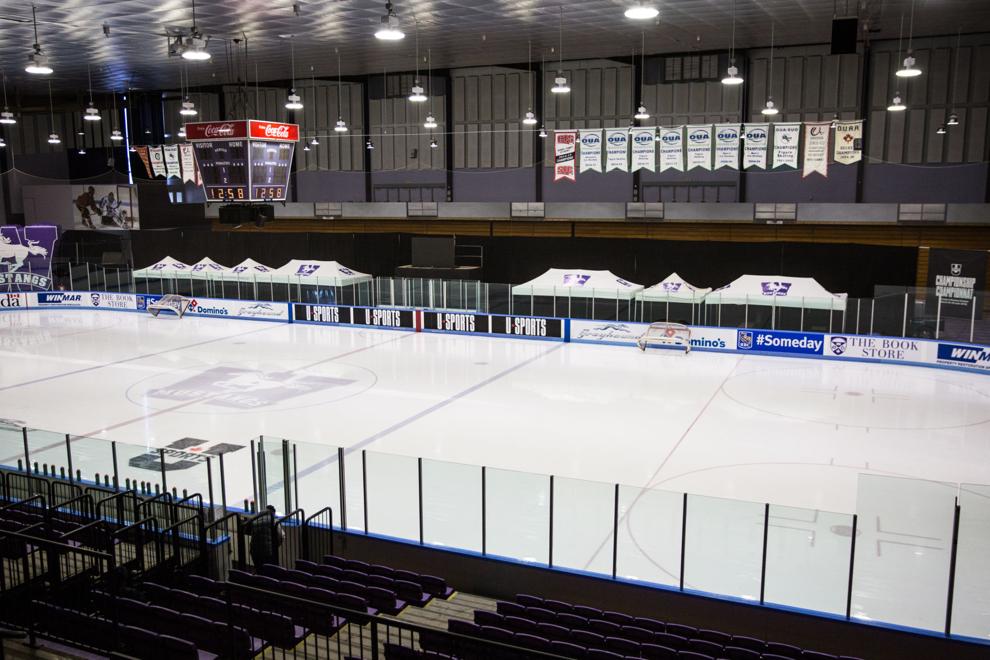 Ontario University Athletics officially announced new adjustments to the 2021-22 athletic season, including reduced regular season schedules and updated open championship structures.
A statement made by the OUA on Wednesday afternoon said the football season will be reduced from eight to six games and will transition to a two-division set-up — east and west of Toronto.
Basketball will feature a 16-game season with two divisions — East and West — instead of the standard three, which originally included a Central division.
Both men's and women's hockey will  play a 20-game regular season. Men's hockey will include four divisions — Far East, East, West and Far West — while women's hockey will include two — East and West.
The soccer season will be reduced to 10 games and the OUA will add a third division, Central, to accompany the standard East and West divisions.
Volleyball will see its regular season limited to 14 games with no change in its divisional structure.
Men's rugby divisions will also maintain their existing  structure but the season will be reduced from six to four games. Women's rugby will maintain the same format as its 2019 season.
Following the #OUA's recent announcement outlining the Board of Directors' approval of 2021-22 league-based sport plans, the conference is pleased to provide further details on the adjusted structures. #WeAreONE https://t.co/Mjr39NIABd

— Ontario University Athletics (@OUAsport) June 23, 2021
Open championships have also been updated with new information regarding G2 and G3 sports.
Some G2 and G3 sports — cross-country, wrestling, baseball, curling, golf, lacrosse, tennis and water polo — will feature regional qualifiers prior to championship competitions. The number of teams advancing will be sport-dependent and there will be single-day championships whenever possible.
Other G2 and G3 athletics — rowing, swimming, track and field, badminton, fencing, figure skating, Nordic skiing and squash — will maintain their standard championship structures.
Bronze medal games will only be played if the competing teams are already present at the venue and if the competition does not add to the length of the one-day event.
Rowing championships will also be reduced from two-day to one-day events.
All new OUA Recovery Plan structures are subject to change and are pending further evaluation in the fall.
---
Correction (June 24, 2021, 10:50 a.m.): Photo caption was corrected to reflect that the Thompson Arena photo was taken and published prior to the U Sports women's hockey championship in March 2018.