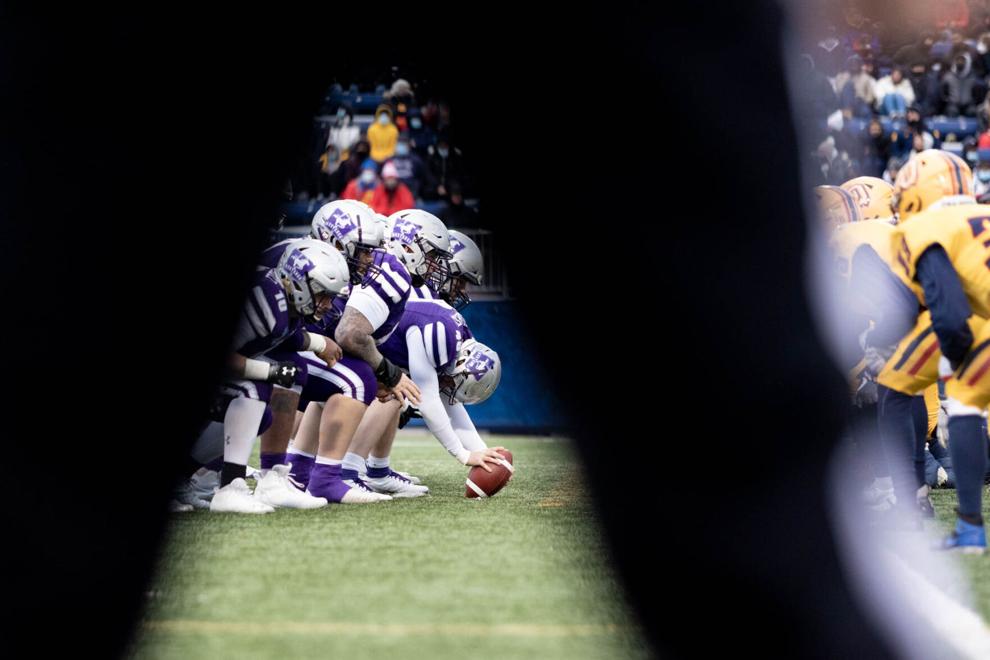 The Western Mustangs football team may have proven last week that they are the best team in the province but they still have more work to do if they want to be known as the best team in the nation.
The next step for the Mustangs is a Mitchell Bowl matchup with the Atlantic University Sports Loney Bowl champions — the St. Francis Xavier X-Men.
The X-Men were a force to be reckoned with in the AUS this year. The team went undefeated during the regular season and won close playoff games against the Acadia University Axemen and the Bishop's University Gaiters to book their ticket to the Mitchell Bowl.
The last time Western University matched up against an east coast opponent in a national semifinal was in 2017 — the Mustangs dismantled Acadia 81–3 in the Uteck Bowl en route to their first Vanier Cup victory since 1994.
@WesternMustangs #UteckBowl possessions.TDTDTDTDTDTDTDTD-Halftime-TDMissed FGFGPuntTDPunt

— Rick Zamperin (@rickzamperin) November 18, 2017
St. F.X.'s last bowl appearance came in the 2018 Uteck Bowl, where they were trounced by the eventual Vanier Cup champions, the University of Laval Rouge et Or, 63–0.
"We're just excited, another chance to play teams who have had so much success, it's a good opportunity to test yourself and show what you're really made of," Mustangs center Elliot Beamer said.
Coming off of their triumphant win against the Queen's University Gaels in the 113th Yates Cup last weekend, the Mustangs come into the national semifinal with one clear objective.
"We all want to win the Vanier Cup but winning your conference is the start of it. Ultimately, our goal is to be national champions," Western head coach Greg Marshall said.
But for players, extending the journey they have been on together is what's primarily on their minds.
"A win [Saturday] would mean I get one more week with my friends and I know it's a lot of guys' last year, so that's what we're fighting for," Beamer said.
And it's official! @WesternMustangs hold the #UteckBowl record for most points in a single game with 64... and it's only the 3rd quarter pic.twitter.com/Qd7C0TPBKp

— CUSN (@CUSNetwork) November 18, 2017