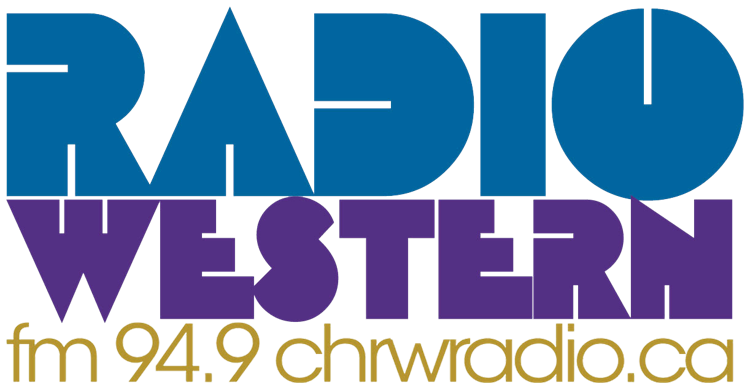 The ladies of Radio Western are taking charge and taking over. This Saturday, Radio Western will be hosting its first-ever all-female broadcast, covering the Western Mustangs women's hockey game as they take on the Laurentian Voyageurs in some Ontario University Athletics action.
The crew for the game will consist of Rachael Bishop on the play-by-play, Emily Renneberg covering the colour commentary, Emma Jones as the ice level reporter, Jennie Malone as the marketing director, Karina Leung updating social media and Kristen Liang covering photography.
"I think it's cool that there's starting to be more representation," said Malone. "It gives more people a chance who are up-and-coming in broadcasting, and they realize, maybe, 'Oh! I can cover sports too even though I'm a girl!' "
While female broadcast teams have been done before at places like Ryerson University, there were still men involved behind the camera. Radio Western is taking it to the next level, as the broadcast's studio coordinator, rinkside reporters and production staff will all be women. Every aspect of the broadcast, from the back-end to the front-end, will be run by females.
"Collectively, it was an idea that has been in the works. Radio Western has been benefiting from numerous females over the last couple of years coming into our sports department. The sad reality is that we just didn't have enough numbers," said John Urban, Radio Western's news, sports and spoken word director. "It's something that is long overdue and something that I think should be done all across the board, not just in radio and television."
Many Radio Western alumni have grown successful in the sports broadcasting industry, including Dan Shulman, the voice of the Toronto Blue Jays and a play-by-play announcer for ESPN, and Elliotte Friedman, a regular panelist on CBC's "Hockey Night in Canada." To be able to create these same opportunities for females at Radio Western is a long-term goal for the organization.
"I grew up playing hockey, so I'm kind of a bit of a hockey freak, and I've kind of wanted to do this kind of thing for a while. But everyone was saying there's not really a lot of opportunities," said Bishop. "Now, we are seeing a lot more opportunities and a lot more women in sports broadcast, but it's still like most of them are doing things like the sideline reporting. So this was a great opportunity to practice and hone my skills and get better at something that I want to do and I know that I'm good at." 
Radio Western has had a number of females come through its door, so having an all-female broadcast seemed the natural and realistic progression. And with six female volunteers working with the station this year, the time was right.
"My volunteer experience has been fantastic," said Renneberg. "It's nice using your talents toward something that can help benefit sports and benefit women. It's important, so it's been nice for me doing that, too."
While previous female-dominated student broadcasts have been one-offs, Radio Western hopes to continue to work toward making this a regular occurrence for the station.
"It sounds bizarre in 2019 to be speaking about this because I feel like it's such a long overdue concept, but for us to be making the strides here, it's about time, and I'm glad we have a starting point of something epic," said Urban.
Radio Western will have all the action starting at 2:20 p.m. as the pregame show sets listeners up for the 2:30 p.m. puck drop. This is available on FM radio in the London and surrounding area on 94.9 FM, on television on Rogers Channel 943 and online at www.radiowestern.ca/stream.