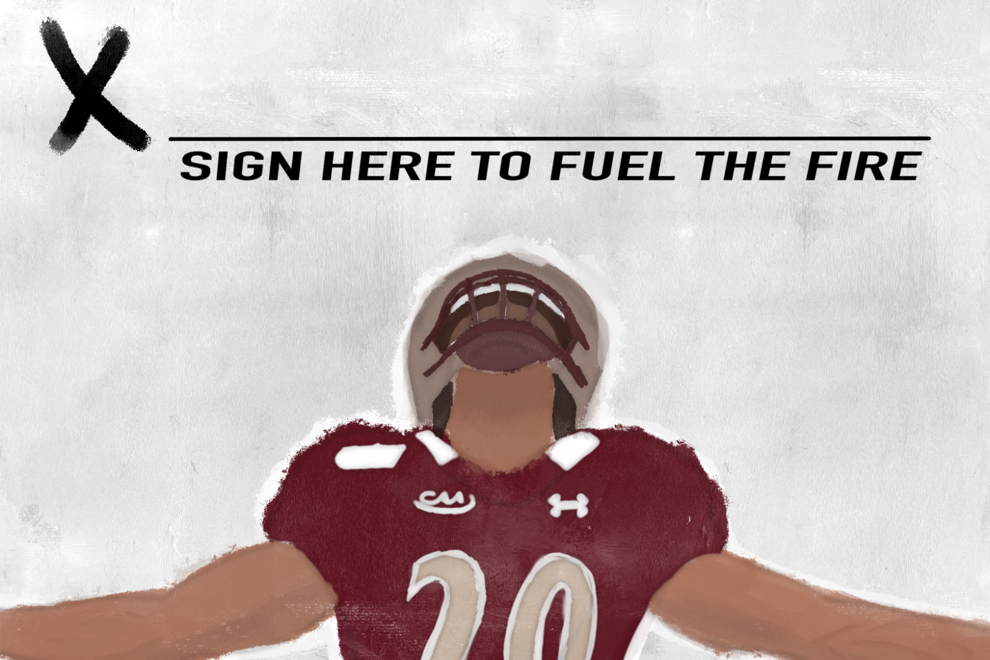 Even as the Mustangs athletics season is on hold until at least the end of March 2021, recruiting season continues for many newly-minted Mustangs.
Mustangs Athletics continues to lookout for future student-athletes to add on its legacy of strong players. Here is the first round of Mustang recruits for the 2021-22 season.
Recruiting restrictions during the COVID-19 pandemic have been adjusted. pic.twitter.com/mIl78T1JD4

— U SPORTS (@USPORTSca) December 8, 2020
Women's soccer
Mackenzie Bilotta is the first recruit of the Western women's soccer 2021 recruiting class. The London local plays the attacking midfield position and committed Aug. 24.
Briana Garcia, another London local, committed on Aug. 25 and joins the Mustangs after playing for Football Club London.
Thalia D'Gyves, from Empire United Niagara Soccer Academy, committed on Aug. 26 to be the attacking midfielder for the growing 2021 class.
Victoria Ufholz, from Ottawa Toronto Football Club, committed on Aug. 27 for the 2021 season.
Karsen Fuhrman, committed to the midfielder position on Aug. 28 after playing with the London Football Academy.
Reece Fougner-Rukus, from Mill Bay, B.C., from the Lakehill Soccer Association on the west coast, committed Aug. 29 to join the Mustangs.
Alicia Domingues, from Ilderton, Ont., joins the Mustangs after playing with Norwest London Football Academy.
"[Western has] a great soccer program with great coaches and athletes and an academic program that will get me ready for my future," she wrote on Instagram.
Men's soccer
Sam Spoelstra, hometown athlete, was recruited on Aug. 24 after playing goalkeeper for FC London. He is the first of the 2020-21 recruiting class for the team.
Ethan Avalos, former Sigma FC player from Etobicoke, signed for the 2021 season.
Jaden Atwal, centre midfielder from Master's Futbol Academy in Ajax, Ont., signed with the Mustangs. His strong technical and scoring abilities make him the third recruit for Western after committing on Aug. 26.
Kyle Cameron, from St. Catherines, is an Empire Niagara Soccer Academy player joining the Mustangs 2021 recruit class. He committed on Aug. 27.
Brandon Miranjie comes all the way from Saskatoon, after playing for Whitecaps Saskatchewan before joining the Mustangs on Aug. 28.
Noah Cabral from Ajax joins the Mustangs on Aug. 29, after playing with the Oshawa Kicks.
Kian Newell, formerly playing in Spain and dealing with an injury, is a local prospect joining the latest recruiting class.
Women's squash
Eve Pehleman, from Toronto, is the first rookie to join the team for the 2021-22 season, after committing on Sept. 21.
Recently recruited by Western or officially committed? Email us to appear in our next recruitment series at the Sports Gazette.
Update: the football recruit, Quincy Gill, has been removed after finding that he did not commit to the Mustangs Football.