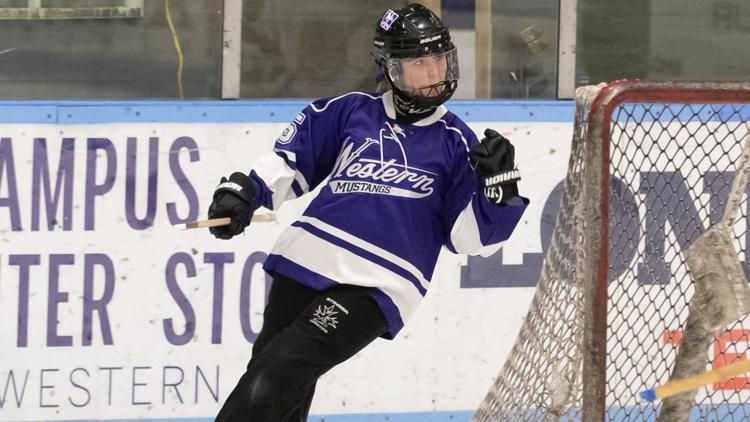 Western's ringette team went 3-2 in a three-day tournament at Guelph.

They started off the competition strong with fierce offense, good defence and high intensity leading them to shutting out McMaster University and winning their first game 7-0.  
Though they played just as well in their second game of the competition against Guelph University, an exceptional team, they were not able to pull out a win and only lost by one goal, 3-4 . They ended up finishing Friday even with one win and one tough loss.  
The team completely destroyed the competition on Saturday beating Carleton University 7-1 and shutting out Nipissing University, winning the game 5-0. After their strong showing on Friday and Saturday, they were able to finish first after a round robin. 
Unfortunately, despite these amazing wins, they were not able to go far as they lost to strong competition in Guelph. Mustangs played the game with strong defence and effort, but unfortunately fell short in the shootout. They ended up losing the game 5-4. 
Despite losing in the semi-finals, Western University's players still played exceptionally well. Western's goalies, Anna Kornmuller and Kessa Dunlop, ranked first out of all of the goalie. While two of their skaters ranked in the top 10 with Mackenzie Kuntz ranked sixth overall and her teammate Kayden Thornton coming right behind her at seventh place. 
Coach Ellen McClure said the team is improving.
"I think that the team's overall performance had continued to improve throughout the season and so as a coach you hope that with strong practices and work ethic from your players, they will improve during the year and that growth continues into the provincial championships in March," said McClure.

Though they did not win it all, Mustangs still had a strong showing and had their incredible players well recognized for it.