The YMCA of London Centre Branch sits on Waterloo Street, tucked away just past the main core of the city.
It's like any other YMCA elsewhere — full of squash courts and swimming pools and saunas. Walk down a flight of stairs and you'll find a windowless, nondescript basketball court. It's a far cry from Hilton Coliseum in Ames, Iowa, and an even further cry from the arenas of the NBA. But for Royce White, former Houston Rocket and Sacramento King, it's home.
White, who joined the London Lightning of the National Basketball League of Canada in December, suffers from generalized anxiety disorder and a fear of flying. At 16 years old he suffered a panic attack the first time he smoked marijuana that took a catastrophic toll on his body and mind for four months.
"It was a blessing and a burden because from that day I had a 'no drugs' kind of policy for myself — not that I had really done drugs before that, but that was kind of my one and only time," White recounts. "That's helped me stay out of trouble and not walk that line that a lot of people walk between addiction and mental illness."
In the months following that episode, White would suffer from an average of three panic attacks per day. It got to the point where he would plan his entire day around those panic attacks. But the basketball court was his escape.
"Whenever I would have a practice, that would clear my mind for the time being," White explains. "Oftentimes what we see with anxiety disorders, or any types of disorders like that, are people who are trying to find distractions for themselves. Some people find good distractions, some people find bad ones. I was fortunate enough to be playing intense basketball at a really high level, so it provided a great distraction."
As a senior at Hopkins High School in the Minneapolis suburb of Minnetonka, White was named Minnesota's Mr. Basketball in 2009 and led his team to a 31–0 record and a state title. Ranked as one of the top high school power forwards in the United States, he decided to stay home and play college basketball at the University of Minnesota.
But things didn't work out at Minnesota.
"I didn't feel pressure basketball-wise, performance-wise not at all. The politics of college basketball bothered me," White says. 
He is open about his disagreements with the university and its treatment of players and the coaching staff. As someone who grew up in the Twin Cities, White had a number of close friends who wanted to continue being a part of his life while he was playing for the Golden Gophers. But according to White, he felt the racial divides at the university made him feel like he couldn't continue there anymore. 
This perturbed White. By February of 2010, he had officially left the university.
"For me, to say, 'Okay, well you're one of the best 10 players in high school basketball, and you're going go to college, and because you're in college and play at a major school, the friends you grew up with no longer can live with you or be a part of your life,' I didn't believe in that," White says.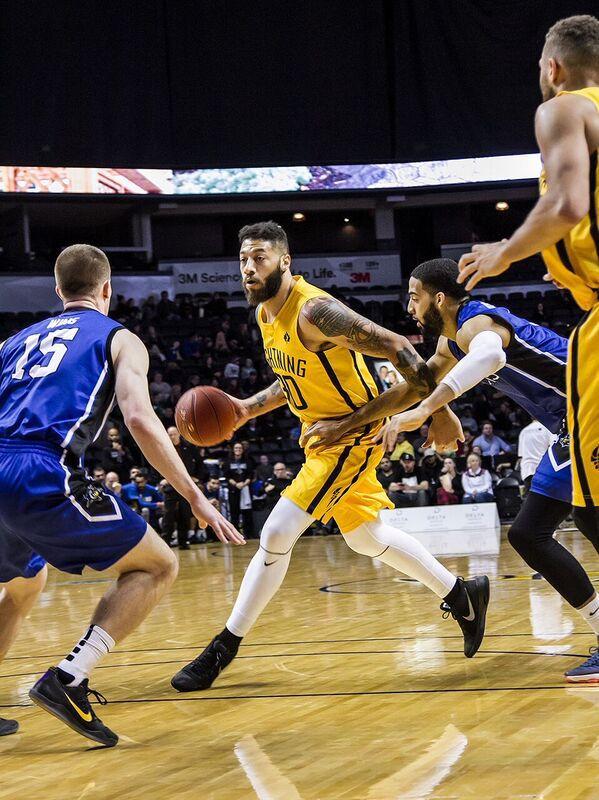 White decided to transfer to Iowa State University (ISU), a school of 36,660 students located in the town of Ames, a quaint and quiet town located in the middle of the state.
White was ineligible to play in his first season at ISU due to NCAA transfer rules, but when he got the chance to play during his second season, he took the college basketball world by storm. Travis Hines is the sports editor at the Ames Tribune, and has been around the Iowa State program since 2009.
"People loved him when he was putting up crazy numbers here," Hines said. "He was a fan favourite because he's a very bright guy — a very articulate guy — that can not only be intelligent when he speaks, but he can be funny and engaging and warm."
Everything that went wrong at Minnesota went right at ISU. According to both Hines and White, this can be attributed to current Chicago Bulls head coach and former Cyclones bench boss, Fred Hoiberg, who grew up in Ames and was a star for the Cyclones in the early '90s.
As a local legend Hoiberg dictated the pace of the university's basketball program  — which essentially gave him a strong hold over the entire city.
Hoiberg built a trusting relationship with White, especially significant considering that White's panic attacks are often triggered by the insensitivity of those around him. Hoiberg knew that White was suffering through something real and wasn't being overdramatic. The culture Holberg built at Iowa State allowed for White to thrive on and off the court.
"Knowing Royce a little bit, like I do, I think for him trust is a big part of what makes him comfortable and what makes him able to manage his relationships with people he works with or plays with," said Hines. "So when [White] said something was a problem, or wanted to drive to a game or had an issue, they trusted that he wasn't making that up or being overdramatic and they said OK and made accommodations to make it work."
White had an incredible statistical season that year. He chose to forgo his junior and senior seasons at Iowa State to enter the 2012 NBA Draft.
The NBA career many expected from White never came to fruition. His struggles after being drafted by the Houston Rockets with the 16th overall selection have been well-chronicled.
"It didn't work out because I represent a number of evolutions in human beings," tells White. "I represent the idea that money is not more important than human welfare. Not only do I represent it but I live it and I act that. I looked a $100-million-dollar career in the face and put it on the line just to say that mental health is important for 15 minutes." 
White had serious issues with the lack of adequate mental health protocols in the NBA, believing that mental health should have parity with physical health. But he believes that the league can change its policy regarding mental health, just as perceptions of issues surrounding LGBTQ rights and racial inequality have changed over time. And with advocates like White leading the fight there is hope that one day professional sports leagues will begin to properly deal with mental health awareness.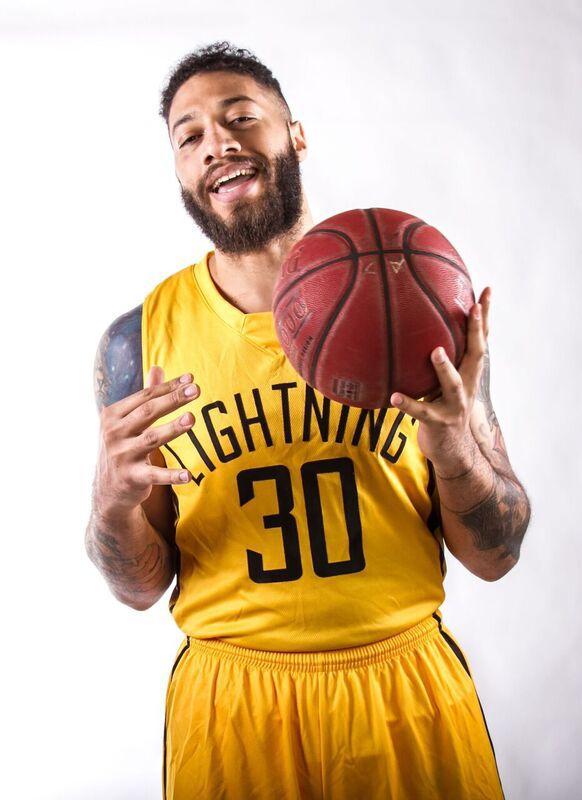 If you wanted to disappear from the bright lights of the NBA, London, Ontario would be a good place to do it.
But that's not what Royce White is doing in this city. White signed with the Lightning on Dec. 8, 2016, a move that gave the league its first truly big name player in its six-year history.
White's goal is to change the world with London as his home base.
"This city has embraced me and I love it," said White. "London is a growing city, and any time a university as big as Western is with that many young people in the city who make up the vibe and the fabric of the city on an annual basis, there's an opportunity for a city to grow and expand and be a part of something; be a part of a movement."
According to the London Lightning head coach, Kyle Julius, White's contributions in London reach beyond the court, where he's been putting up incredible numbers since joining the organization.
Julius believes that White's tenure in London, however long it will be, can be transformational. And it's a transformation that Julius is proud to be a part of.
"I think it's life changing and game changing," said Julius. "Young kids who have these issues and older people that have these issues see a guy like [White], who otherwise wouldn't be in our community, playing basketball at a high level, speaking out, supporting people and pushing advocacy. It's an honour to be a part of and it'll do nothing but help people."
Maybe a return to the NBA is a possibility one day for White. But with his mental health awareness organization, Anxious Minds, and his holding company, Alexander North, both online and global, White is in no rush to go anywhere else. He's committed to London.
"There's nowhere that I need to be that has me rushing out of London," White said. "Only building in London and seeing just how much London has to offer and what I can do here in the community."
As the London Lightning practice on the court, down the set of stairs in the YMCA, Royce White smiles and laughs with his teammates. 
Right here, right now, he's where he wants to be.