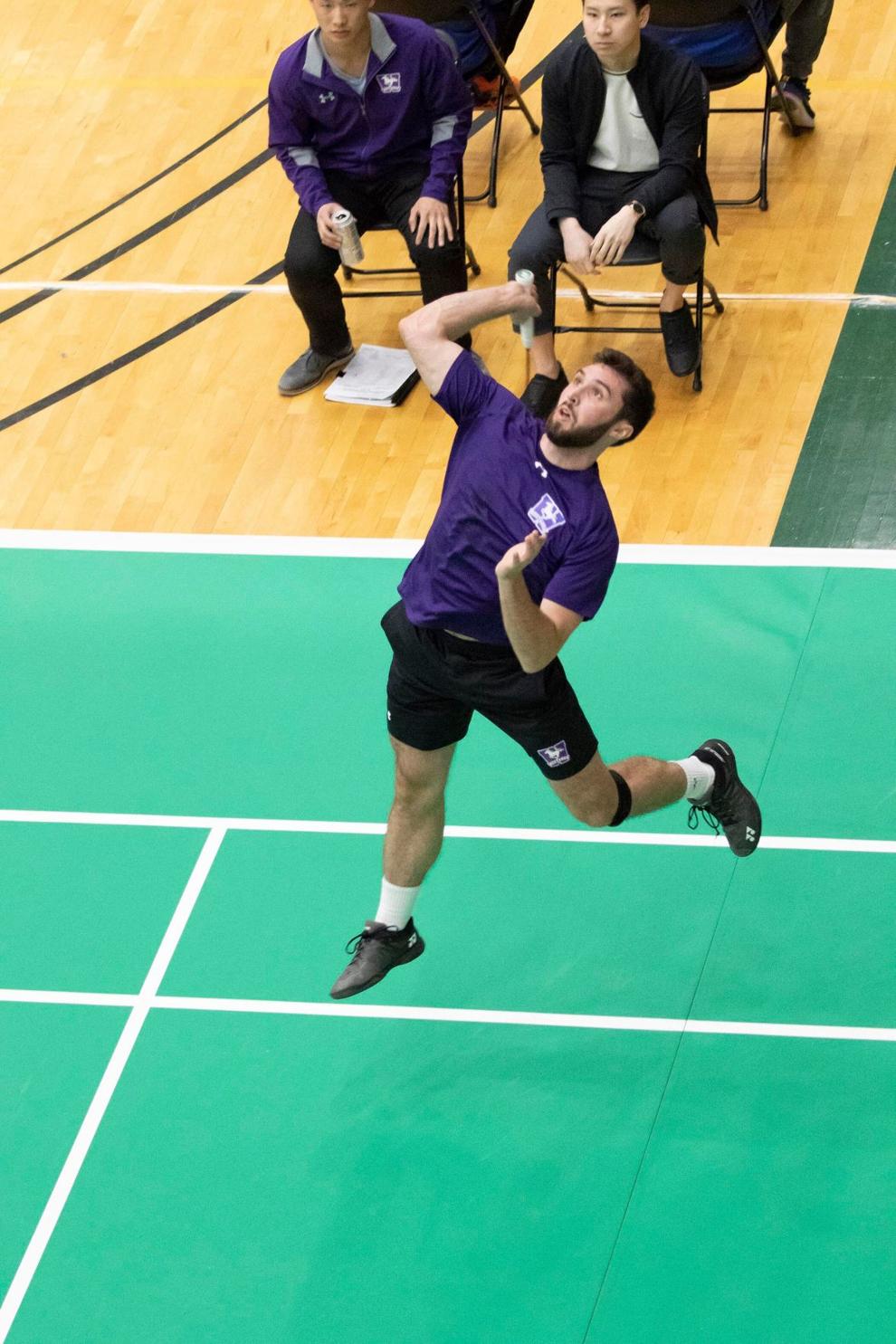 For most varsity athletes, dealing with the pressure of being dedicated in the classroom and on the field of play is already demanding enough. However, triple threat Sean McGowan is a student, an athlete and the head coach of the Western Mustangs badminton program — and, somehow, he makes it look easy.  
Currently in his third-year at Western University, McGowan is finishing up his first season as the head coach of the Mustangs badminton team. McGowan has been a prized player on the team for three years and began coaching for Western at the start of this season. 
In his sports career prior to Western, McGowan had experience both as a devout coach and a high-calibre player.  
At the age of 13, McGowan began playing badminton, and though some would consider that being "late to the game," he quickly gained momentum. 
During that time, McGowan was mentored by former badminton World Cup champion Ardy Wiranata. He described how his time working with Wiranata has allowed him to become the player and coach he is today. 
"I have had amazing coaches in the past," said McGowan. "[Wiranata] taught me to be a good badminton player myself, but more importantly, he taught me how to train hard and pursue training on my own."
Throughout high school, alongside working with Wiranata and competing, McGowan was also a coach for Badminton Alberta, as well as at the national level. 
Nearing the end of high school, McGowan decided he wanted to pursue badminton further. After graduating, McGowan took a year off from school to play badminton on the national and international stage. He experienced success but ultimately decided that he wanted to further his education and attend Western.  
Since playing for Western, he has won three Ontario University Athletics medals, including one silver and two bronze. Additionally, he was named to the OUA All-Star Team for his performance this season. 
Even in the midst of new responsibility, McGowan has been able to maintain his own training while overseeing the success of the Mustangs team. 
McGowan plans three practices and numerous conditioning workouts for the team every week. 
Additionally, coaching comes with a number of administrative tasks that include team finances, coordinating tournament travel plans and even organizing uniforms. Needless to say, the transition from student-athlete to student-athlete-coach is a big one. 
With all of those added responsibilities, coaching is certainly a test of time management. However, the shift in the team dynamic that follows when a fellow player becomes the coach is more tremendous. 
"I used to be the kind of guy who always joked around, but now I have to be a bit more serious just in terms of making sure the team is organized and ready," said McGowan. "However, the level of respect the team has shown made it an easy transition." 
Though it may prove challenging at times, McGowan's transition to coaching has been rewarded. McGowan was rightly proud of the fact that even after losing two key players from last year's team, the team was again able to attain an OUA bronze medal.
With his first season as a coach underway, McGowan is confident in the team's ability to continue to improve in the following year. Come "September" — which is coincidentally McGowan's favourite song to play at practice — he believes the team will be a force to be reckoned with yet again.