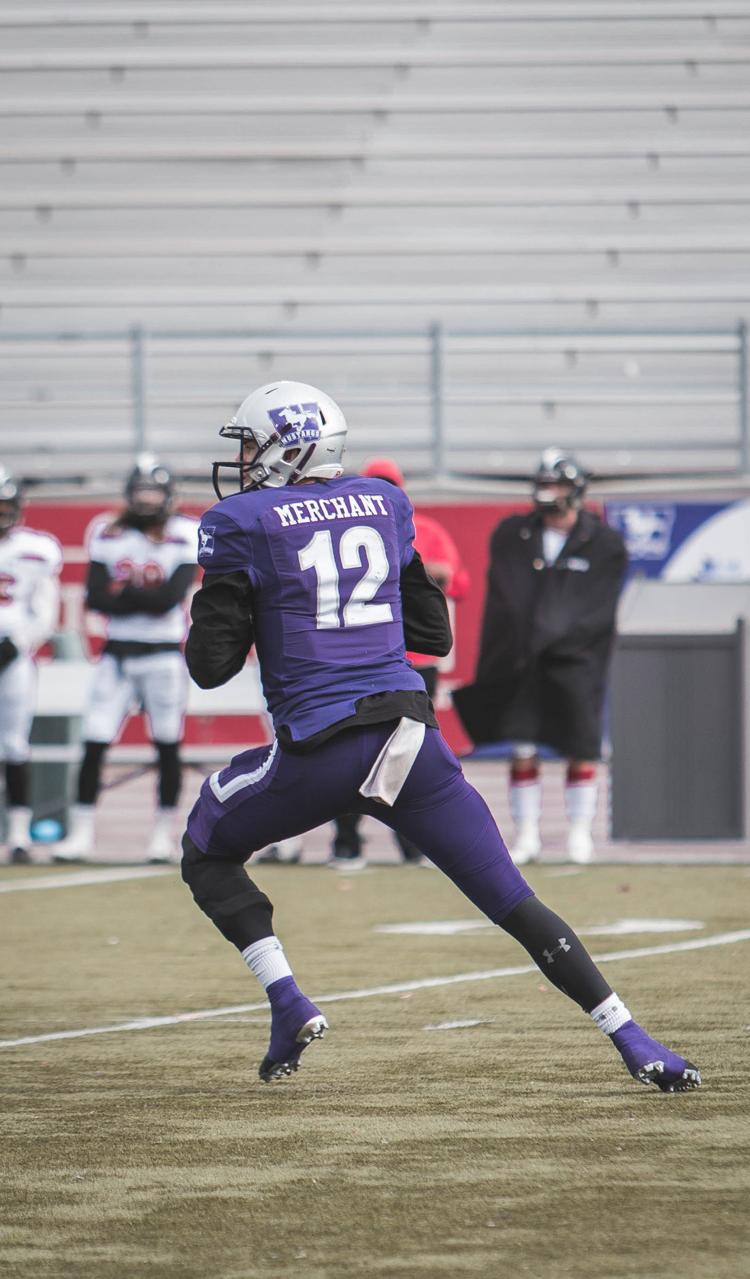 From March 22 to 24, four Western Mustangs football players competed in the CFL National Combine. As well, an additional four Mustangs competed in the Ontario Regional Combine on March 21.
Hakeem Johnson, Cedric Joseph, Chris Merchant and Fraser Sopik each competed in the 40-yard dash, vertical jump, broad jump, three-cone drill and shuttle. The three latter Mustangs also submitted scores for bench press, but Johnson did not. 
Johnson took home the fastest overall time in the three-cone drill at the combine with a final result of 6.75 seconds. 
In each of the other drills, among fellow defensive backs, the Brampton native finished first in the 40-yard dash, sixth in vertical leap, fifth in broad jump and second in the shuttle run. 
Sopik entered the combine ranked as the 19th best prospect according to the CFL Scouting Bureau. The reigning Mustangs tackle leader was also listed as the best linebacker and fifth-best defensive player. 
The Ontario University Athletics First-Team All-Star followed through on his high prospect ranking, finishing first in the 40-yard dash, broad jump, three cone drill and shuttle run, and second in bench press and vertical jump among linebackers at the event. 
Merchant was one of just two quarterbacks to attend the competition. Nevertheless, the signal caller bested the University of British Columbia's Michael O'Connor in the 40-yard dash, broad jump, three-cone drill and shuttle run. The Thunderbirds pivot overcame Merchant in bench press, though.
During the regular season, O'Connor threw for 2,701 yards to Merchant's 2,094. However, it should be noted that the UBC quarterback recorded 142 more passing attempts – almost double that of Merchant. In total, Merchant posted a 200.6 passer efficiency rating, while O'Connor finished with a rating of 154.1.
Joseph finished third or fourth among running backs in each of the combine competitions.
Western's leading rusher still has an expansive regular season resumé to fall back on, however, as he finished second in U Sports for rushing yards and first for rushing touchdowns in 2018.
Gregoire Bouchard, Philippe Dion and Andrew Thurston competed in the CFL Ontario Regional Combine. Johnson competed in both the regional and national events.
Both Thurston and Bouchard finished in the top five in bench press with respective totals of 24 and 23 reps.