MAGAZINE
Speaking out: a game without boundaries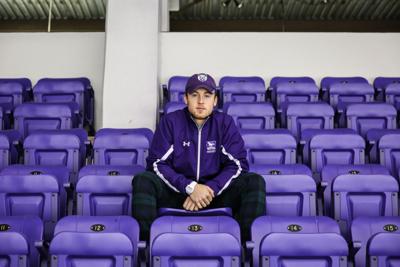 For many Canadians, playing hockey is simply a way of life.
Children grow up impersonating their favourite hockey players on frozen ponds and enrol in organized hockey leagues where they dream of making it to "the Show" — the National Hockey League.
Often, the perks of playing hockey at a varsity, semi-professional or professional level bring with it a way of life that seems attractive to a lot of people: money, popularity, girls and access to all of the best parties.
While all of this might seem appealing, very few hockey players ever speak out about the negative side of this hockey lifestyle.
That is, until former London Knight and Western Mustangs hockey player Jake Worrad wrote a blog post that got everyone's attention.
Last December, Jake wrote his "Farewell to Hockey" after suffering his sixth concussion in a pre-season game playing with the Western Mustangs, an injury that pushed him to retire from the sport completely.
His story has over 12,000 views and counting and has reached people in 40 different countries around the world. In it, Jake describes his early beginnings in hockey and opens up about the good, the bad and the downright ugly side of playing the game and living the hockey lifestyle.
"The whole meaning of the article was kind of to show there's two sides to hockey," Jake said. "There's a side that everyone sees, which is the fame or the glorified identity of playing hockey. Then there's the other side, which is the personal struggles of the person actually playing the game."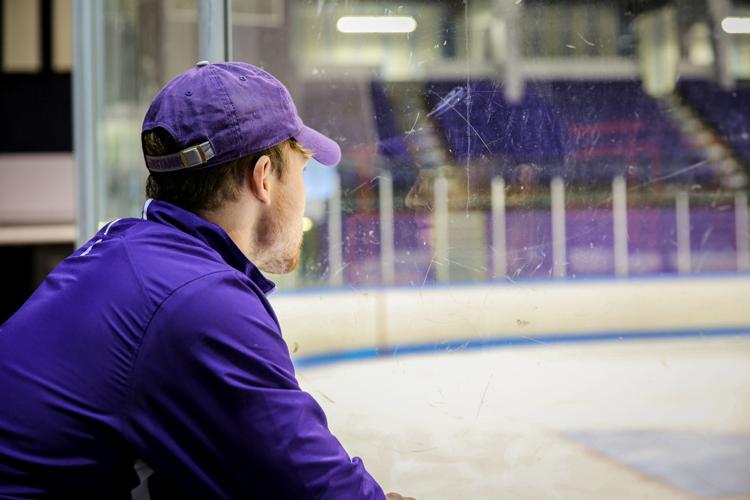 Becoming a professional hockey player was always the dream for Jake, but unlike some of his peers, he didn't get his start in the sport until the age of seven.
With an American father who grew up playing baseball and a mother who was hesitant to enrol her son in such a high-contact sport like hockey, Jake had stayed away from organized hockey for a large part of his early childhood.
"I think I said 'over my dead body will my kids play hockey,' " Worrad's mother Mindy said. "That may have been a little strong." 
She laughs about it now, but her concerns regarding the sport came from witnessing the impact hockey had on families.
"I guess because I had seen [hockey] tear families apart, because it's such a commitment and all of the violence and not wanting your kids to get hurt," Mindy said. "But when others picked up on the talent that he had just playing pond hockey in the neighborhood, I wasn't at all going to hold him back."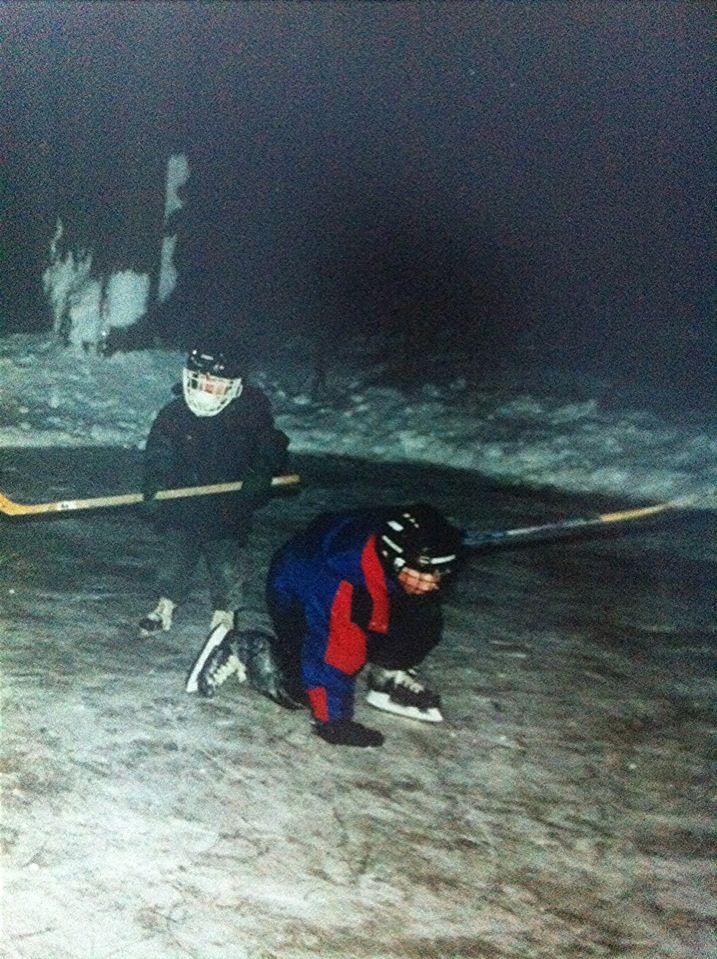 From a coaching standpoint, Jake's talent on the ice was noticed at his first tryout for the Lucan Fighting Irish, a competitive rep team that he ended up making in his first year.
From that point forward, Jake's hockey career took off.
Within just two years, Jake had been named team captain and landed a spot in the Bells Capital Cup all-star and skills compeition in Toronto where he competed against some of the best hockey players in the nation.
"That was where, really if he hadn't lost an edge in one of the events he would have finished in the top two and he would have skated on TSN with the Leafs in their skills thing," Worrad's father Brian said. "I always knew he was a pretty good athlete [and] we knew he was maybe pretty good at hockey when that whole thing went through."
Jake placed seventh overall in the skills challenge, which reinforced his dreams of playing professional hockey.
After two years with the Fighting Irish, Jake's skills had him climbing up the organized hockey ranks as he played AAA hockey with the Elgin-Middlesex Chiefs, a team that he played on for the next five years of his life.
But playing hockey as a child and playing hockey as a young adult were two totally different things, and Jake quickly learned the difference.
At age nine he started to notice his teammates trying alcohol for the first time. By 12, they were trying chewing tobacco, watching porn and drinking excessively.
With every new level of hockey that Jake played, these pastimes became more frequent and more intense.
By the time Jake was drafted in 2009 at the age of 16 to his hometown London Knights of the Ontario Hockey League, partying, drinking and hooking up with girls seemed to be the way of life off the ice for his teammates.
But this lifestyle did not align with the Christian values that Jake was raised with and so he did his best to avoid it altogether. He struggled between keeping his integrity and his morals and trying to fit in as a hockey player and a member of the team.
Jake was fortunate to be living with his family during those years, unlike many of his teammates who had moved away from home at the age of 16 and were living with billet families in order to play for the Knights. This gave many of them the freedom to make their own decisions day in and day out.
"Typically, most of the guys on the team are living on their own without anyone telling them what they can or cannot do," Jake said. "Give any teenager control over most aspects of their life and the outcomes usually aren't good. Add in free money, girls and popularity and the likelihood of bad decisions is endless."
And that's where the hockey lifestyle began to conflict with Jake's own values, and living with his family at home meant that Jake's decisions were still mediated through his parents.
Finding a balance between his own values and the ones that hockey culture promoted proved to be a challenge for Jake, and he ended up closing himself off from the team in many ways.
"I originally secluded myself in London, which kind of gave off the vibe that I was judging people and I don't ever want to do that," Jake said. "I screwed that up in London. It's hard to jump back in and say 'OK, I'll come out with you guys because they've already closed the door on you.' "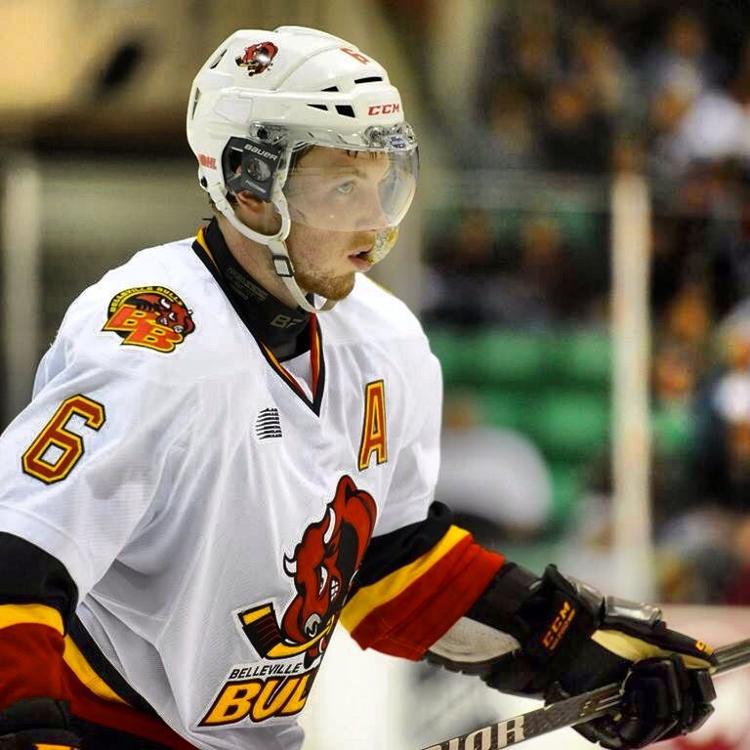 But the partying lifestyle of a semi-professional hockey player and fitting in with the team were not the only challenges Jake was presented with over the course of his hockey career. It was the struggles on the ice as well that brought a lot of pain and frustration to Jake's life.
In Jake's NHL draft season of 2010-11, he tore his ACL in an exhibition game against the Plymouth Whalers. As a result of the injury, Jake had to undergo knee surgery that ended any hopes of being drafted that year.
But Jake put himself through intense rehabilitation, building himself up even stronger than he had been before. He was traded to the Belleville Bulls and at 18 was out on his own for the first time.
Jake spent three years with the Bulls and was named assistant captain in his final year with the team. He had become a seasoned and successful hockey player and at 19 his professional hockey future seemed clear. 
But just when Jake's future as a professional hockey player was starting to feel like a reality, another injury crushed his dreams once again.
"It seems that whenever I gear up for something somebody just pulls the carpet out from underneath me," Jake said.
This time, it was a separated shoulder that sent Jake back to the surgeon's table and into a summer filled with rehabilitation.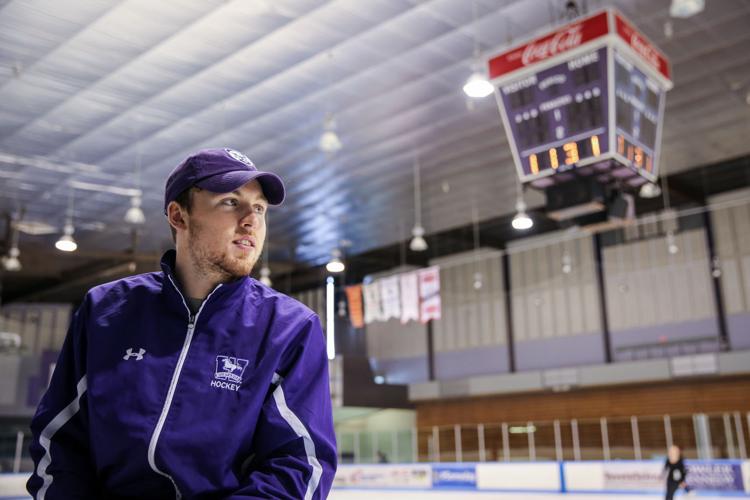 In his Farewell to Hockey post, Jake opened up about this moment and described breaking down in the arms of his mother in the parking lot of Budweiser Gardens. 
"I did break down and I remember that was tough for me to share because to show yourself as vulnerable is not easy," Jake said. "I think I just had to say that to properly portray the way I felt because I did feel shattered inside."
The most heartbreaking part of it all, however, was that just one day after his shoulder surgery he had two offers: one to play professional hockey in Russia and the other to attend an NHL camp.
"I was feeling badly for him," Mindy said. "Now he'd be out for six months, so those opportunities weren't going to be there anymore.
"I said 'I'm so sorry, I heard about the offers you had one day too late,' " Mindy recalled. "And he said 'No, it couldn't be any clearer. If they were meant to be, if that's what God wanted me to do, they would have come in yesterday.' "
After the injury, Jake was determined to recover and rebuild once again but this time around he was not preparing to return to the OHL or professional hockey. Instead, Jake made the decision to take the scholarship money he had earned from the OHL and go to university. 
Once a player moves on from the OHL they receive a minimum scholarship of tuition, textbooks and compulsory fees toward an undergraduate degree for each year played in the OHL. Because Jake spent five years playing in the OHL he was entitled to a five-year scholarship to a university or college of his choice, depending on admission.
After making the decision to take his talents to a varsity hockey team, coaches from schools across the country began to heavily recruit Jake.
"Universities were flying me out to visit, paying all my expenses and offering additional money for me to be a part of their program," Jake wrote in his Farewell to Hockey.
But Jake decided to stay in London and play for his hometown Western Mustangs under head coach Clarke Singer.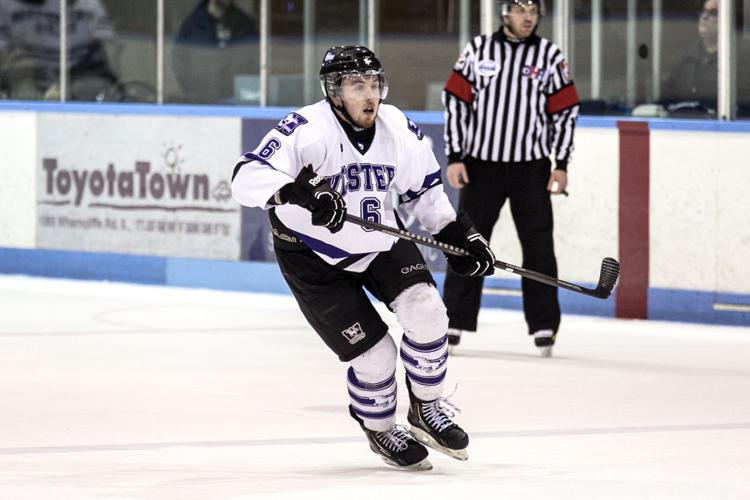 Despite moving out of the OHL spotlight, Jake's popularity as a hockey player didn't dwindle when he transitioned to Western.
"Just like being in the OHL, girls seem to love hockey players, even varsity hockey players," Jake wrote in his Farewell to Hockey.
With this popularity, the hockey lifestyle Jake had tried to avoid while playing in the OHL was still a way of life at Western, but with age and maturity, he found more positive ways to deal with the lifestyle.
Instead of isolating himself from the team parties, Jake went out and used some interesting techniques to have fun without compromising his own morals or beliefs.
"I always went by the rule of thumb that nothing good happens after 12 o'clock," Jake said. "If I were to go to a party, I'd go for the beginning because then everyone's sober. It gave me an opportunity to have meaningful conversations with people while they were still sober."
Jake would also consistently volunteer to be the designated driver for a number of his friends on the team and he'd also bring a case of Dr. Pepper with him to parties in order to have something in a red solo cup to sip on throughout the night. This way, friends and party-goers never questioned why he wasn't drinking.
So while the same temptations and uncomfortable situations continued to exist for Jake while playing varsity hockey, he found better ways to balance his own values and the lifestyle that came with being a hockey player.
"At Western, I was able to be given a fresh start," Jake said. "To say 'Hey, I'm still here for you guys, let's go have fun. I'm not judging you guys but for my personal reasons I just don't necessarily want to get drunk.' "
And despite finally finding a balance between being the person he strives to be while also being a hockey player, one final injury knocked him out of the game entirely late last year.
Jake suffered his sixth concussion in a pre-season game with the Western Mustangs back in October. It was this injury that led him to hang up his skates for good.
Jake and his mother met with Dr. Lisa Fischer, the director of sport medicine at the Fowler Kennedy Sport Medicine Clinic at Western, and she assessed Jake's situation. After examining Jake's condition she asked Jake what his plans for the future were. 
"He told her that he could be in Europe if he was really seriously thinking about hockey but he decided to focus on his academics and was playing for Western and was really hoping to write the LSAT," Mindy said. "She looked at him and said, 'Jake, why are you playing hockey? You just dodged a major bullet here [and] the next one could be major cognitive impairment and you've got all these things that you can do.' "
It was those words that put everything into perspective for Jake and lea him to consider living a life that didn't involve playing hockey.
It was by retiring from the sport and reflecting on his journey through hockey that Jake decided his story could be valuable to other children and families who may be facing the same issues he had once faced.
"It's been something that I've been thinking about over my career because I was like, 'OK, these aren't the things that I expected when I was coming to play hockey,' " Jake said. "Now that I have this time that I'm not playing any longer, I think that it would be beneficial for others for me to share my story."
And that's what Jake did. He became an open book and decided to create a dialogue about everything that hockey can offer, but also what hockey can potentially take away. 
It's not often that someone who has been so successful in the sport speaks out about the negative side of hockey and the lifestyle that young boys and young adults will inevitably be exposed to. For Jake, his self-reflection article was designed to educate. He wasn't looking to encourage people not to play the sport, he just wanted to give families looking to register their children in hockey the full perspective of what it's like to play the game. 
But opening yourself up and shining a light on a darker side of hockey in a country that pairs the sport with a Canadian identity is not always received well. 
Jake has experienced a bit of backlash from former teammates and others who have read the article. 
"I tried to look at it from every angle from an outsider's perspective and I went in knowing that there was going to be some negative backlash," Jake said. "But I think for me to be able to share a message from my life personally and add credibility through my own experiences outweighed the negative backlashes that I would face personally."
Despite a handful of critics, Jake's story has been well received by his family and friends and those who connect with his experiences or appreciate the insight that he offers. 
But while Jake's Farewell to Hockey leaves readers with a well-rounded perspective on the sport, it does not address Jake's new lifestyle beyond hockey. What does he do with all of his free time now?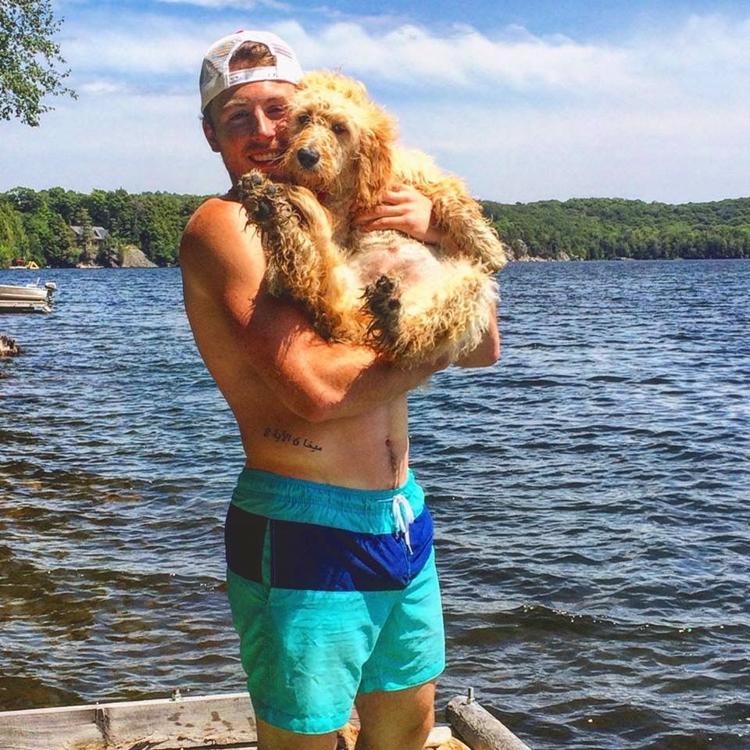 Well, aside from studying to complete an honours specialization in Criminology and to maintain marks to apply to law school, Jake has taken up playing the guitar and has joined a two-man band with ex-teammate Colten Mayor. But what seems to take up a lot of Jake's free time these days is hanging out and cuddling up with his new companion — Audrey the doodle. 
"It's @AudreyTheDoodle on Instagram, if you want to follow her," Jake joked. "I'm one of those crazy dog owners.... I bought her a Christmas outfit and those little booty things that go on her paws. She's my little girl and she and I share the basement of my house."
Despite devoting years and years to playing hockey in hopes of making it to "the Show" only to have it all taken away by one injury after another, Jake was OK with leaving the sport after his sixth concussion. 
"The idea of actually stepping away from hockey, I never really contemplated it at the time," Jake said. "But when you think about it, it makes sense. Whether you're playing university hockey, or semi-professional hockey or whether you are really close to making it in the NHL, you have to make a decision. Is it worth continuing putting all of your eggs in that one basket or do you need to start moving on with your life?"
After being advised by the specialist to hang up his skates for good, Jake had come to terms with the fact that he had a full life left to live outside of hockey. Even though the game had become a large part of his identity it did not define him as a person.
"Hockey can be a part of your identity," Jake said. "But not all of it."