Nazem Kadri brought the Stanley Cup back to London, Ont., his hometown, on Saturday afternoon. Kadri, who won the cup in June when his former Colorado Avalanche team defeated the two-time defending champion Tampa Bay Lighting in six games, is believed to be the first Muslim player to hoist Lord Stanley.
But he wasn't done making history. The Calgary Flames forward brought the cup into a place most believe it's never been — a mosque. 
Kadri began the celebration at the London Muslim Mosque before the cup made its way to Victoria Park.
"I'm very privileged and honoured to be the first Muslim to bring the Stanley Cup to the Mosque," said Kadri.
The magic moment: Kadri brings the cup out the front doors of the London Muslim Mosque. pic.twitter.com/d8XkhhfmF5

— Andrew Lupton (@AndrewLuptonCBC) August 27, 2022
The London native has faced discrimination for his Islamic background throughout his career but most recently in the second round of the 2022 Stanley Cup playoffs. Kadri faced online hate speech after colliding with St. Louis Blues goaltender Jordan Binnington in the series' third game.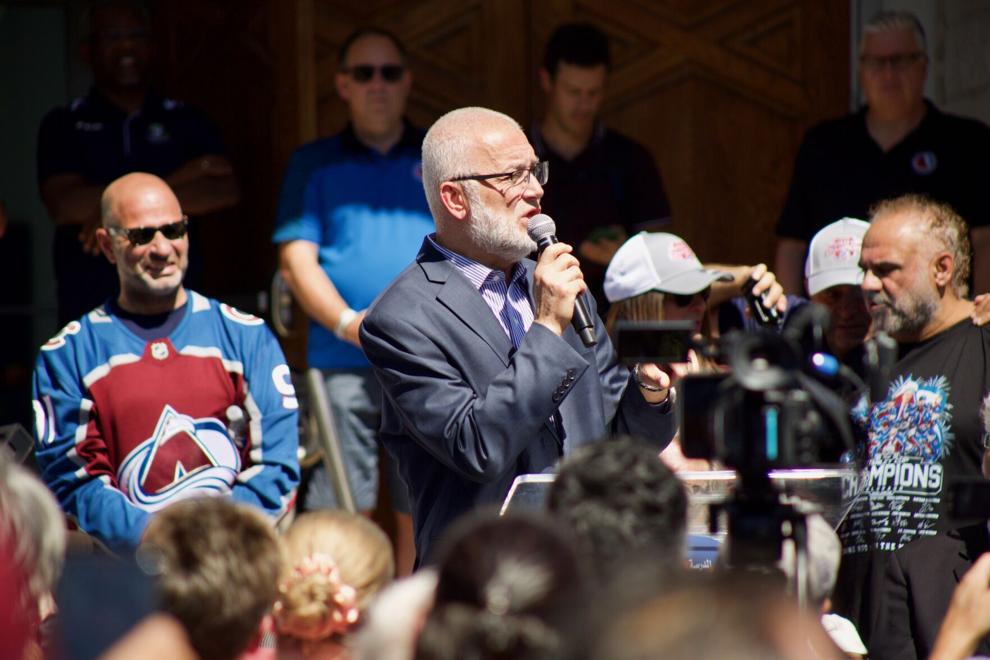 Dr. Munir El-Kassem, an Imam at the Islamic Centre of Southwestern Ontario and a Western University alumnus, said it was important for Kadri to bring the cup home, especially after the Afzaal family tragedy in London in June 2021. Politicians from across the country filled the same Mosque steps days after the attack in support of the community last summer.
"Today, we are going from a chapter of tragedy to a chapter of ease, which is a gift from the Almighty God. We celebrate this ease with our very own Nazem Kadri," said El-Kassem.
City of London mayor Ed Holder presented Kadri with a key to the city after the parade made its way to Victoria Park.
Mayor Ed Holder, Deputy Mayor Josh Morgan, Councillor Mariam Hamou, and Councillor Shawn Lewis have awarded Nazem Kadri a key to the city. #LdnOnt pic.twitter.com/6Ex4aRlB2j

— Kate Otterbein (@KateOtterbein) August 27, 2022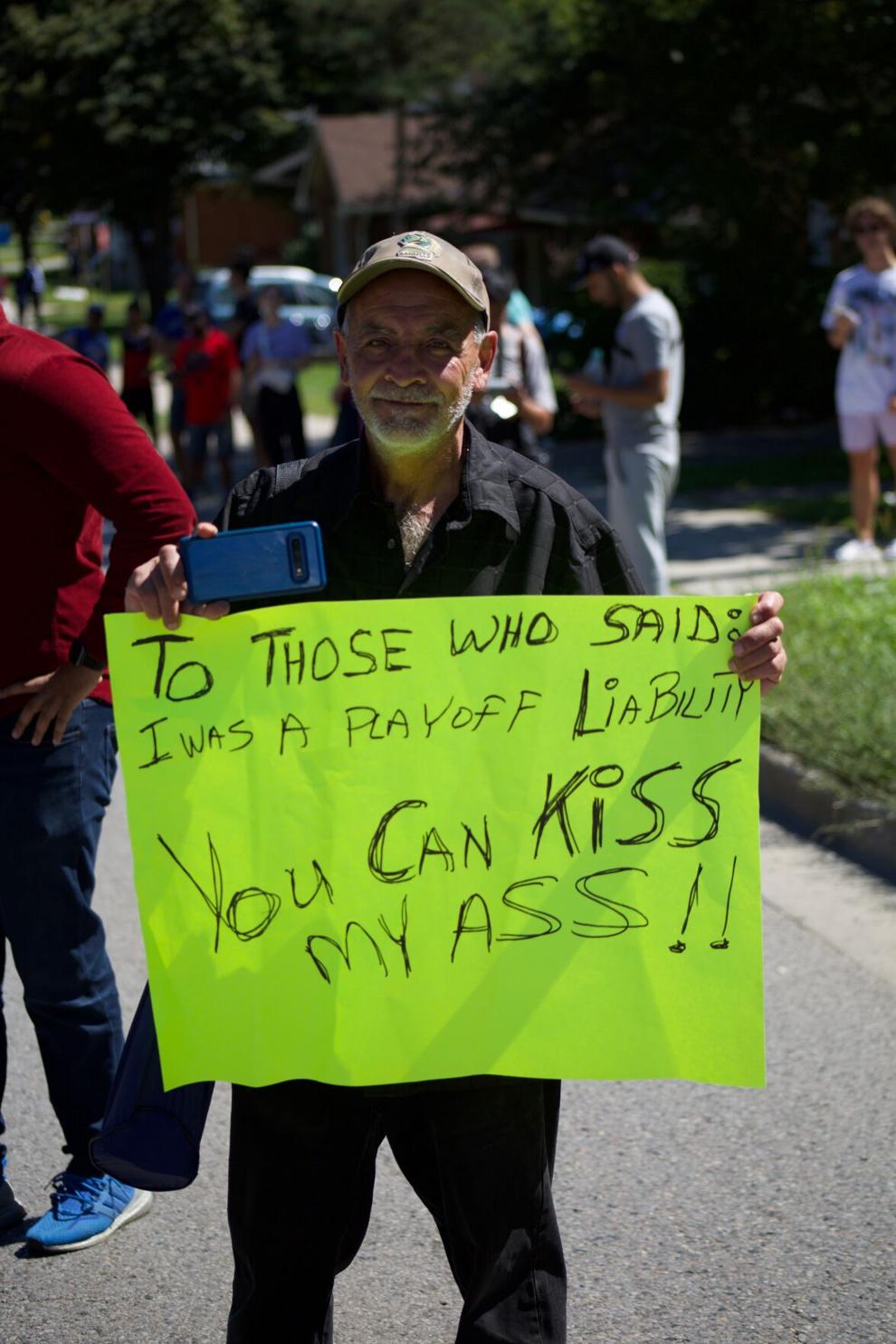 The parade drew a crowd of approximately 1,000 people to Victoria Park and saw fans in Kitchener Rangers, Toronto Maple Leafs, Avalanche, Flames and London Knights jerseys. Kadri previously played for the Ontario Hockey League's London Knights.
"From Kitchener to London to Toronto to Colorado. Now [Kadri is] here, and he is making us all proud that one of us is on the cup," said El-Kassem.
Kadri recently signed a seven-year, $49 million contract with Calgary on Aug. 18. El-Kassem is confident Kadri will prove himself again in Alberta and return to the forest city to raise Lord Stanley once again.
But now is a time for celebration.
"London, Ontario, we're Stanley Cup champions!" Kadri screamed to the crowd.