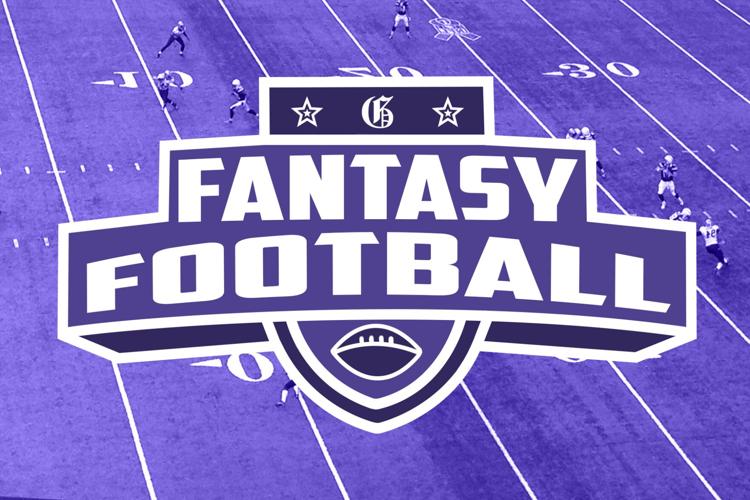 With just a few weeks remaining in the 2020 fantasy football season, the number of teams on their bye weeks is growing. Week 10 could take more than one of your favourite starters out of your lineup.
If you have key players on the Kansas City Chiefs, Atlanta Falcons, Dallas Cowboys and the New York Jets, it's time for you to press that drop button and head straight to the waiver wire and free agency — it's the perfect storm.
But don't fret, there's still a good chunk of valuable starters you can rely on. Players returning from early season injuries and fantasy late bloomers are opening up offensive opportunities.
More teams are using running backs in the passing game, putting defences in a tough spot to stop the air attack with more than one target down the field. Owners who drafted dynamic backfield players know just how valuable they've been in their weekly matchups.
Take a look for running backs who match the description on the waiver wire in the coming weeks.
Here's week 10 of the Gazette's fantasy football picks.
Start 'em
Deshaun Watson has built strong fantasy performances despite the Houston Texans winning just two games in 2020. He has averaged 26.80 fantasy points through the past three games and will be facing the Cleveland Browns in week 10. The Browns are ranked 22nd against quarterbacks and allow an average of 20.18 points to the position.
Deshaun Watson: a cheat code pic.twitter.com/kS1ingi5cb

— Rivers McCown (@riversmccown) November 8, 2020
James Robinson has been a rising star for the Jacksonville Jaguars this season, racking up an average of 18.69 fantasy points per game. The Jaguars next opponent, the Green Bay Packers, are the second-worst team against running backs. Could Robinson have his third 30-plus fantasy point performance this season against the Packers defence? It wouldn't be surprising.
Robert Woods scored 28.40 fantasy points against the Miami Dolphins in week eight, just before he and the Los Angeles Rams had their bye this past week. Woods will face off against the Seattle Seahawks defence who rank 22nd against wide receivers.
Sit 'em
Joe Mixon had one stellar game so far this year, scoring 42.10 points in week four against the Jaguars. Other than that one outlier, he has failed to score more than 16 points in any game. He is also injury-prone and has missed the last two games. Mixon is aiming to return this week to play the best defence against running backs — the Pittsburgh Steelers.
RB Injury Updates🤕 Joe Mixon🤕 Mark Ingram🤕 Raheem Mostert🤕 Miles Sanders🤕 Devonta Freemanhttps://t.co/ALY004oPWD

— Sporting News Fantasy (@sn_fantasy) November 10, 2020
Justin Jefferson may be the most inconsistent receiver in the league right now. In a matter of weeks, the Minnesota Vikings have scored single-digit points, then over 30 points, then back to low single digits. Jefferson has only scored more than 14 points against teams who rank 26th or worse against receivers. Those stats won't bode well when the Vikings play the Chicago Bears in week 10, whose defence ranks third against his position.
Ryan Tannehill's fantasy numbers have been noticeably dropping, going from 30 points in week five and decreasing with each subsequent week to 14.62 points in week nine. Week 10 will see Tannehill and the Tennessee Titans play the Indianapolis Colts, whose passing defence is the best in the league. This is the second week he's been on this list and it's for all the wrong reasons.
Waiver wire pickups
Duke Johnson stepped in for the injured David Johnson during the Houston Texans game against the Jaguars in week nine and scored 15.30 fantasy points. Because of his questionable status ahead of their week 10 matchup against the Browns, Duke Johnson should get a similar amount of carries. He can be a reliable flex to plug in your lineup if you face any concerns with starters.
DUUUUUUUUKKKEE@DukeJohnson_8 rams his way into the end zone. 📺: #HOUvsJAX on CBS | #ProCanes pic.twitter.com/Gk9GUWYCs4

— Canes F😷😷tball (@CanesFootball) November 8, 2020
Jared Goff has scored an average of 17.48 points per game this season so it's surprising to see that he's only owned in less than 50 per cent of all leagues. Goff and the Rams are set to face the Seahawks this week, whose defence ranks last against quarterbacks.
Ryan Nall saw limited action in his 2020 season up until week nine when he scored 13.50 fantasy points against the Titans after the Bears' starting running back David Montgomery went out with a head injury. With Nall taking advantage of his snaps in both the passing and running game and Montgomery taking his time to possibly return in week 10, Nall is a good option for your fantasy team if you're worried about running back depth.
The Gazette had its best fantasy performance last week, scoring a total of 58.24 points with a net of 29.52 points.
Though we can celebrate that our picks did well in week nine, we aren't as thrilled with last week's results in our weekly fantasy competition with the Queen's Journal. The Gazette lost 46.12–16.50 to the Journal, breaking our short-lived undefeated winning streak.
Well, it looks like @queensjournal and @QJsports finally knocked us off in week nine #QJvsWG fantasy 🏈, beating us 46.12 - 16.50.Don't worry, the @uwogazette is still up 2-1 in the series and 104.68 - 34.92 in total points through three weeks.Now it's a REAL competition 😈.

— Gazette Sports (@SportsAtGazette) November 10, 2020
The Gazette is still winning in total points through three weeks, 104.68–34.92.
Bring on week 10.