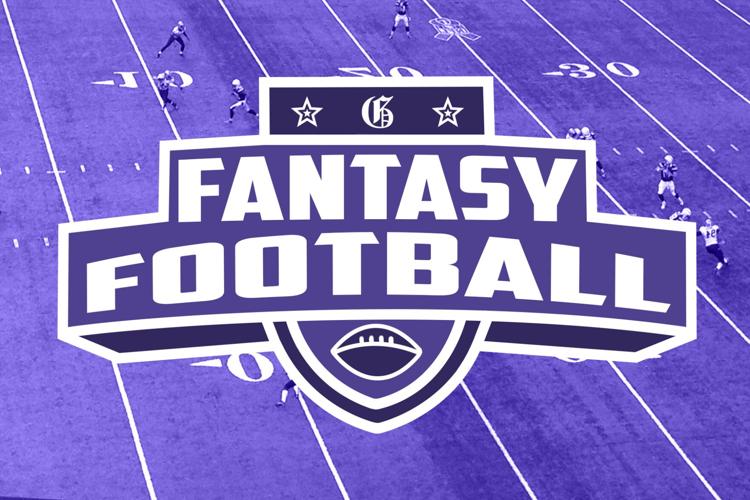 Current standings are starting to weed out fantasy teams who will and won't make their league playoffs this year. Making risky choices if you're just barely in or out of playoff contention could make or break your season chances.
Whether your fantasy league is competing for cash, trophies, championship belts or just competing to not get punished as the last ranked team, turn your attention to the picks below.
There's no point in making dumb decisions now if your league has agreed to give the worst performer a full body wax job.
The Gazette now has a net 88.94 fantasy points through 10 weeks, so accuracy has been in our favour this season. We don't want anyone visiting their local esthetician for the wrong reasons this winter.
Here's week 11 of the Gazette's fantasy football picks.
Start 'em
Ben Roethlisberger has been showing strong performances as of late, including his 29.32 fantasy points against the Cincinnati Bengals last Sunday. His fantasy stock will only get better in week 11 when the Pittsburgh Steelers are scheduled to play the Jacksonville Jaguars, whose defence ranks third last in the league against quarterbacks. That's compared to the Bengals who are slightly better against gun slingers, ranking 26th.
My top 5 NFL MVP candidates:1. Patrick Mahomes2. Aaron Rodgers3. Ben Roethlisberger4. Tom Brady5. Kyler Murray pic.twitter.com/8bg4ccVivV

— shannon sharpe (@ShannonSharpe) November 16, 2020
Mike Davis faced the top 10 defences almost every week since week five and his recent single-digit performances show for it. But, Davis and the Carolina Panthers will have somewhat of a break in week 11 as they prepare for the Detroit Lions, whose defence is the worst in the league against running backs.
Marquise "Hollywood" Brown has struggled recently, putting up just single-digit fantasy points to top-ranked teams; however, this week is set to shape up differently. Brown and the Baltimore Ravens will face off against the Tennessee Titans this Sunday afternoon. The Titans have the worst defence against receivers — second last in the league — that the Ravens will see this far into the season, so there is optimism for the young buck. Brown scored 15.10 fantasy points against the 27th ranked Cleveland Browns in week one so we're likely to see similar results against a worse defence.
Sit 'em
A.J. Green was once a thrilling superstar in the NFL but those days may be long gone. Green played 83 per cent of the Bengals' offensive snaps and had five targets in week 10 against the Steelers but came out of the matchup with zeros across the board. With young talent like Tee Higgins and Tyler Boyd, Green is becoming a tertiary receiver for a team he once ruled with an iron fist. The Bengals are preparing to face the Washington Football Team in week 11, whose defence ranks second in the league against receivers.
at what point do we stop pretending this isn't an issue pic.twitter.com/iMFmBwqLEF

— Steven Ruiz (@theStevenRuiz) November 16, 2020
Ronald Jones was stellar against the Carolina Panthers last weekend, scoring 24.80 fantasy points. However, momentum from the Tampa Bay Buccaneers' last matchup against a poor defence like the Panthers — fourth last against running backs — may not be able to help him this week against a much better team. The Bucs are set to play the Los Angeles Rams in week 11, whose defence ranks 4th in the league against Jones' position group.
Jared Goff had one of his worst fantasy performances this season against the Seattle Seahawks this past week. He racked up just 10.48 points against the second worst defence against quarterbacks. The Los Angeles Rams are scheduled to play the Tampa Bay Buccaneers Monday night, whose defence ranks seventh against Goff's position.
Waiver wire pickups
Taysom Hill will be stepping into the starting quarterback role for the New Orleans Saints for the first time this weekend as Drew Brees will be out with an upper body injury from week 10. No one can truly predict Hill's production after sitting on the bench for most of this year; however, lady luck could turn his way when the Saints play the worst defence against quarterbacks in week 11 — the Atlanta Falcons.
Saints' QB Taysom Hill will start Sunday vs. the Falcons, per source. Hill took all the starter reps at practice this week. Jameis Winston will be the backup.

— Adam Schefter (@AdamSchefter) November 20, 2020
Travis Fulgham, although he performed poorly in week 10 with just 1.80 fantasy points, has been putting up strong numbers under the radar. From his first start with the Philadelphia Eagles in week four until his week nine bye week, Fulgham averaged 19.30 fantasy points per game. Chalking up his single-digit fantasy performance last week as an anomaly, look for Fulgham to put up better numbers in his next stretch of games, including week 11's matchup against the 27th ranked team against receivers, the Cleveland Browns.
Kalen Ballage has been told by Los Angeles Chargers head coach Anthony Lynn that he will be the starting running back moving forward as Austin Ekeler recovers from his hamstring injury. Ballage has ramped up production lately, scoring an average of 15.8 fantasy points since he took over the reigns in week nine. It's likely he'll continue his strong streak in week 11 as the Chargers face off against the New York Jets, whose defence ranks 26th against running backs.
The Gazette's week 10 "Start 'em" picks' performances were, in a word, pedestrian.
We don't know why Deshaun Watson decided to have his worst game of the 2020 season. And on the other hand, why did Justin Jefferson pick this week to pop his inconsistent head back into the 20+ fantasy point column?
We just don't know the answers to these questions.
Deshaun Watson scored 14.12 points, James Robinson scored 13.20 points and Robert Woods scored 8.60 points for a total of 35.92 fantasy points for our week 10 "Start 'em" selections.

Joe Mixon was inactive due to injury, Justin Jefferson scored 21.50 points and Ryan Tannehill scored 10.78 points, totalling 32.28 fantasy points for our "Sit 'em" players.

Duke Johnson scored 5.40 points, Jared Goff scored 10.48 points and Ryan Nall scored 2.80 points as the "Waiver wire pickups" combined for 18.68 total fantasy points.
On a happier note, the Gazette defeated the Queen's Journal sports section in our week 10 matchup 29.56–(-23.23). The series is now at 3–1 and 134.24–11.69 in favour of the Gazette.
We got our swagger back.@uwogazette beat @queensjournal @QJsports in week 10 #FantasyFootball 29.56–(-23.23), bringing the #QJvsWG series to 3-1.How many @queensgaels does it take to screw in a lightbulb?They don't screw it in, they just talk about how good the old one was. pic.twitter.com/EjpbDYgV8i

— Gazette Sports (@SportsAtGazette) November 18, 2020
Bring on week 11.