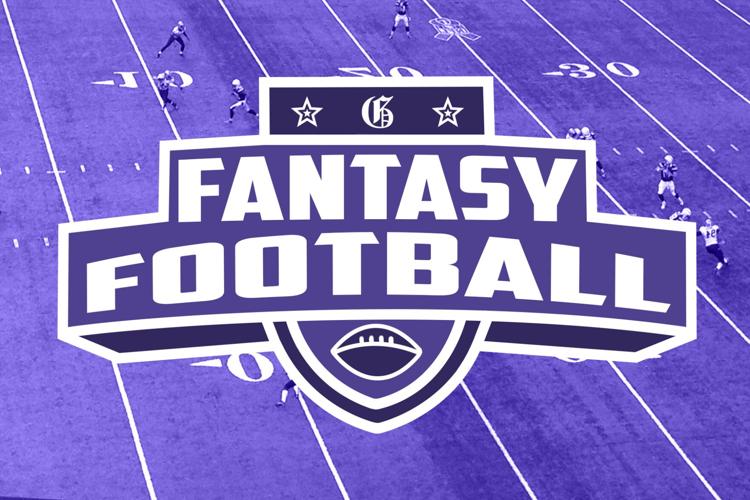 The fantasy regular season may be winding down but the pandemic and its impacts on the National Football League are far from over.
The league was forced to reschedule the Pittsburgh Steelers Nov. 26 game against the visiting Baltimore Ravens to this past Wednesday afternoon after multiple Ravens were placed on the COVID-19 reserve list. Pro Bowl quarterback Lamar Jackson and tight end Mark Andrews were among the 20 players ruled out as potential risks before the originally scheduled date.
But the Ravens didn't have it nearly as bad as the Denver Broncos did in week 12. 
On Sunday, the Broncos had zero eligible quarterbacks listed in their lineup. Drew Lock, Brett Rypien, Jeff Driskel and Blake Bortles were placed on the team's COVID-19 reserve list prior to last weekend after Driskel reported a positive test on November 26.
Kendall Hinton — a Broncos practice squad wide receiver who played quarterback in college at Wake Forest — was thrusted into the starting quarterback role and completed just one of his nine pass attempts in an inevitable loss in Denver.
Fantasy owners need to consider that their star players can be exposed at any time so they must be ready to adapt their lineup for the coming matchups.
Here's week 13 of the Gazette's fantasy football picks.
Start 'em
Ryan Tannehill has averaged 20.50 fantasy points over the Tennessee Titans' last two games against teams in the top half of the league against quarterbacks. In week 13, the Titans are set to play the Cleveland Browns, whose defence ranks 21st in the league against gun-slingers.
On the first day of December, Ryan Tannehill is currently:-Tied for 7th in TD passes (23)-Tied for 3rd fewest Interceptions (4)-5th in QBR (76.7)-6th in passer rating (106.6)-8th in YPA (7.8)-And is projected to finish with 33:6 TD/INT ratio#FranchiseQB #Titans pic.twitter.com/x1ngcKi3TL

— Shaun Calderon (@ShaunMichaels31) December 1, 2020
Justin Jefferson hasn't scored less than 17 fantasy points since four games ago and his hot streak will likely continue this week. Jefferson and the Minnesota Vikings will be host to the Jacksonville Jaguars on Sunday afternoon, whose pass defence is 25th against receivers.
David Montgomery and the Chicago Bears lost to the Green Bay Packers in Montgomery's week 12 return to the field after being out for two weeks with a concussion; however, he still managed a comfortable 25.30 fantasy point performance. Although Green Bay's defence is the third worst against running backs this season, Montgomery will see even poorer front seven this weekend and the last-ranked team against the run — the Detroit Lions.
Sit 'em
Todd Gurley has only put up over 16 fantasy points against teams who are 27th or worse against the run. He's listed as questionable but there is optimism for his return this week. Even with a healthy Gurley, the Atlanta Falcons ground game will likely suffer against the New Orleans Saints, whose defence is the best in the NFL against running backs.
Falcons WR Julio Jones, RB Todd Gurley questionable for Week 13 vs. Saintshttps://t.co/KCyfq5Qs6T pic.twitter.com/XGQdJMRb29

— Around The NFL (@AroundTheNFL) December 4, 2020
Matt Ryan is another Falcons offensive weapon that will probably get shut down by the Saints strong defensive attack. The Saints are ranked fourth against quarterbacks this season and the last time both teams met just two weeks ago, Ryan scored a mediocre 5.28 fantasy points due to his two interceptions that game.
CeeDee Lamb had a slight drop-off in his performance since Dallas Cowboys quarterback Dak Prescott suffered a season-ending ankle injury in week five. He has earned less than eight fantasy points per game against top five teams against receivers since near the beginning of the season. Lamb and the Cowboys will face off against the Baltimore Ravens in week 13, whose defence against pass-catchers is fourth in the NFL.
Waiver wire pickups
Deebo Samuel made the best of his return from injury in week 12 by scoring a phenomenal 24.30 fantasy points against the best defence against receivers this season — the Los Angeles Rams. Not to say that Samuel and San Francisco 49ers' offence will have an easy time against the Buffalo Bills defence this weekend but they should face easier competition than last week since the Bills are 10th against Samuel's position.
Deebo Samuel is kind of the forgotten man from the 2019 receiver class but when he's on the field, dudes a BALLER!. Just stay healthy. Missed the first 3 games with a broken foot. Missed more games with a hammy issue. But when he's out there he's ballin pic.twitter.com/S95buw5VHt

— Crocky (@eric_crocker) November 29, 2020
Mitchell Trubisky isn't a popular choice; however, he has proven to be a decent fantasy backup with his week 12 performance against the Packers, scoring 18.78 points in the loss. His next four games are against teams who rank 20th or worse against quarterbacks so the matchups are favourable. Trubisky may not be your immediate starter but it would be smart to claim him as a backup soon now that more quarterbacks have tested positive for COVID-19, leaving the future of your lineup uncertain.
Cam Akers could be the feature running back for the Los Angeles Rams going forward after his 14.40 fantasy point performance even with limited action against the fourth best team against running backs — the San Francisco 49ers. Akers and the Rams have a decent schedule coming up with no top 10 run defences to play.
While there were some eye-catching fantasy performances in week 12, none of our three player categories broke 50 points. 
But that's fine and dandy because our net fantasy value just went up again after our "Start 'em" players once again outperformed our "Sit 'em" players. Our "Waiver wire pickups" from this past week even surpassed our "Sit 'em" selections.
If you're looking for a fantasy column that's going to give you advice on obvious starters like Tyreek Hill and Derrick Henry, we're not your source.
Josh Allen scored 15.48 points, Miles Sanders scored 6.20 points and Robby Anderson scored 19.40 points as the "Start 'em" players, earning a total of 41.08 fantasy points.

Melvin Gordon scored 3.10 points, Lamar Jackson scored zero points — on account of his COVID-19 reserve status — and Dallas Goedert scored 20.50 points, totalling 23.60 fantasy points for the "Sit 'em" picks.

Philip Rivers scored 17.80 points, Michael Pittman Jr. scored 4.80 points and Gus Edwards scored 6.30 points for a total of 28.90 fantasy points for our week 12 "Waiver wire pickups."
In other news, the Gazette snagged their fourth victory in the weekly fantasy football matchup with the Queen's Journal 42.41–(-40.96).
Having @cheetah — who scored a whopping 57.90 fantasy points — in your #FantasyFootball starting lineup but STILL coming out of week 12 with a negative net score...Couldn't be the @uwogazette 🧐Can't say the same for @queensjournal @QJsports though 😁 #QJvsWG pic.twitter.com/4xFH84a64q

— Gazette Sports (@SportsAtGazette) December 3, 2020
The Journal's sports section could have ran away with a victory as their starting receiver Hill scoring a massive 57.90 fantasy points, tying up the series at three a piece; however, their bench lineup prevailed on the successes of Henry and the Falcons defence.
The Gazette enters week 13 against the Journal with a winning record, sitting at 4–2 in wins and 153.77–0.55 in total fantasy points through six weeks.
Bring on week 13.