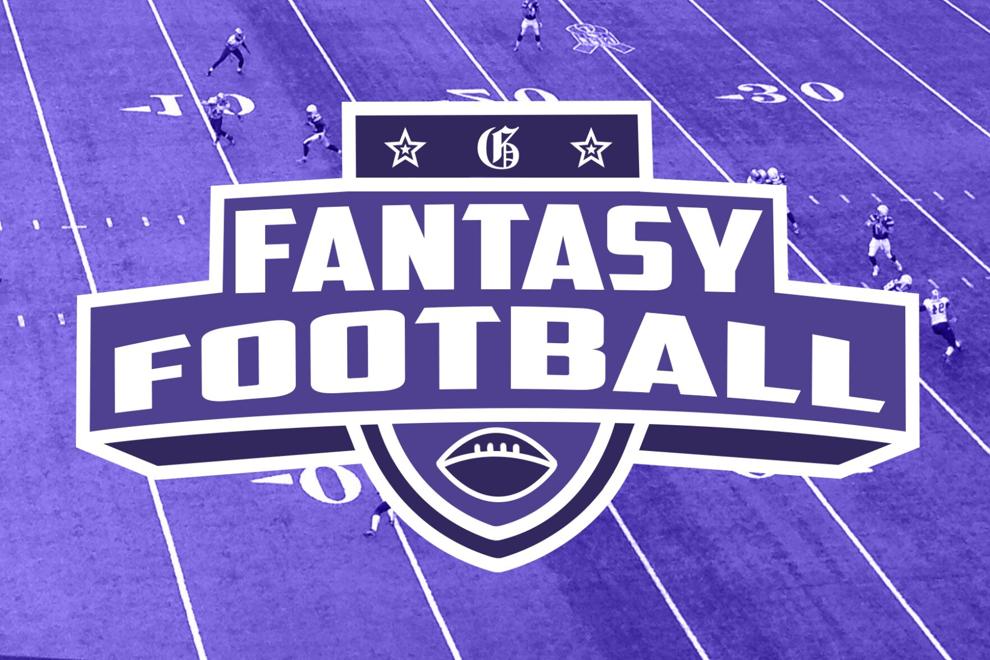 As the end of the first quarter approaches of the National Football League season, fantasy owners are beginning to understand who they can and can't trust after watching the early chain of injuries.
Although there were significantly less sprains, tears and breaks in week three compared to week two, injured prominent players will no doubt restructure lineups.
Owners will have to prioritize the waiver wire this week. Several quality backups from week three exceeded expectations even in the absence of their team's starter, giving everyone a reason to pick up a potential flex on waivers.
Here's the fourth round of your weekly fantasy football picks.
Start 'em
Deshaun Watson played decently in his first three matchups, averaging 17.53 fantasy points per week. Watson and the Houston Texans face off against the Minnesota Vikings, who have allowed the third most passing yards in the league to date. Although the Vikings are ranked 11th against quarterbacks, Watson should see much more success this week against a winless team.
Deshaun Watson's pocket presence is ridiculous 😳 @deshaunwatson @HoustonTexans pic.twitter.com/Gloc0wVfqt

— The Checkdown (@thecheckdown) September 27, 2020
Noah Fant caught five balls for 46 yards against the Tampa Bay Buccaneers last week, who are rated number nine against tight ends this season. Fant and the Denver Broncos play the winless New York Jets on Thursday night, who are 19th in the league against tight ends. Fant averaged 18.4 fantasy points against teams ranked 12 or worse against his position.
Dalvin Cook had his best game of the early season last week, running for 181 yards on 22 carries to go along with one rushing touchdown. Cook and the Minnesota Vikings will see the Texans this coming week — who are ranked fourth last in the league against running backs. Cook earned an average of 23.8 fantasy points against teams ranked in the bottom ten against running backs.
Sit 'em
Nick Foles played his first game of the 2020 season last week against the Atlanta Falcons when the Chicago Bears benched Mitchell Trubisky. He played decently with the time he had, passing for 188 yards with three touchdowns but also threw one interception against the worst ranked team against quarterbacks in the NFL. Foles and the Bears are up against the Indianapolis Colts this weekend, who allowed the least amount of passing yards in the league and are the number one defence against quarterbacks.
Bears announce Nick Foles will officially replace Mitchell Trubisky as their starting QB @brgridiron pic.twitter.com/i9E8TU2zQc

— Bleacher Report (@BleacherReport) September 28, 2020
Leonard Fournette ran for just 15 yards on seven carries against the Broncos in week three, amounting to 4.2 fantasy points against the number seven ranked team against running backs. Fournette and the Tampa Bay Buccaneers will face off against the Los Angeles Chargers in week four, who will be even tougher in the ground game, ranking number five in the league against running backs.
Adam Thielen was able to catch three passes for 29 yards, earning 12.3 fantasy points against the Tennessee Titans this past week. The Titans, ranked number 19 against receivers, are the worst team against receivers that the Vikings have faced so far. It'll be tough sledding for Thielen in week four when the Vikings play the Houston Texans who are ranked number 13 against receivers.
Waiver wire pickups
Justin Jefferson was a secondary target for Kirk Cousins and the Minnesota Vikings offence up until week three. Jefferson caught seven balls for 175 yards and a touchdown in their loss to the Titans. If teams continue to successfully cover Thielen, Jefferson is a good player to pick up and possibly plug into a flex position in future weeks.
Justin Jefferson so far today:7 Rec175 Yards1 TDBreakout game for the rook 💥(via @Vikings)pic.twitter.com/DvLUaRzXWg

— NFL on ESPN (@ESPNNFL) September 27, 2020
Allen Lazard had a phenomenal game this past weekend as Aaron Rodgers' primary pass target in Davante Adams' absence, racking up 146 yards on six receptions with one touchdown and 26.4 fantasy points. Lazard's strong performance came against the ninth ranked defence in the league against receivers, the New Orleans Saints. Look for Lazard to be successful again against the third worst defence against receivers, the Atlanta Falcons. Lazard is definitely worth a flex spot in this week's lineup and he is only owned in 21.9 per cent of leagues.
Cedrick Wilson scored two touchdowns and caught five balls for 107 yards against the Seattle Seahawks in week three. Wilson and the Cowboys play the Cleveland Browns this coming week who rank number 27 in the NFL against receivers. Wilson is only a tertiary receiver for the Cowboys so far but has proved that he can be an effective target when called upon.
Last week's fantasy picks were accurate for starters but underestimated three high-performing players this week.
Kyler Murray scored 21.7 points, Aaron Jones scored 16.6 points and Calvin Ridley scored 16.7 points, totalling 55 points for our "start 'em" picks.

 

Carson Wentz scored 21.5 points, Cole Beasley scored 16 points and Eric Ebron scored 16.2 points for a total of 53.7 points for our "sit 'em" picks.

 

Finally, Jerick McKinnon scored 16.7 points, Justin Herbert scored 14.7 points and Darrell Henderson scored 19 points as the "waiver wire pickups" earned 50.4 points in week three.
In the coming weeks, some of our "waiver wire pickups" could potentially become solid "start 'em" players as their fantasy stock rises.
Bring on week four.