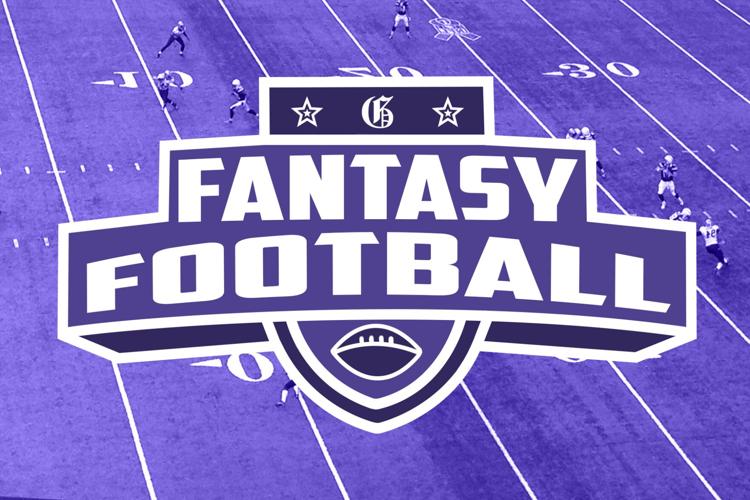 In the beginning of September, fantasy owners had a false sense of hope that no matter what was going on with the pandemic, they could always take a step back, crack open a cold one and watch football to drown all their problems.
Unfortunately, the coronavirus doesn't have a bye week.
At least 20 National Football League players and eight team personnel from five different organizations have tested positive for COVID-19. The outbreak began with the Tennessee Titans, as several players and staff reported positive tests after their week three matchup against the Minnesota Vikings.
The Titans were originally scheduled to play the Pittsburgh Steelers in week four, however, due to the rise in cases, the game was moved to week seven on Oct. 25.
Now, multiple games have been rescheduled, reshuffled and reconsidered with new cases being reported on a regular basis.
It's tough to predict if the 2020 season will even last until Super Bowl LV. Fantasy owners will have to stay vigilant with updates on their star players as their lineups continue to change. They'll be, as Bon Jovi would say, "living on a prayer."
Here's week six of the Gazette's fantasy football picks.
Start 'em
Jared Goff scored 24.36 fantasy points against the Washington Football Team in week five, throwing for 309 yards and two touchdowns with one interception. Goff tends to perform better on the road and the Los Angeles Rams will be visiting the San Francisco 49ers, whose defence rank 19th in the NFL against quarterbacks.
Chase Claypool is a Canadian with a lot of potential. He had a breakout game against the Philadelphia Eagles on Sunday, scoring a whopping 42.60 fantasy points as he caught seven balls for 110 yards with three receiving touchdowns and one rushing touchdown. The Eagles rank 26th in the league against wide receivers, so Claypool and the Pittsburgh Steelers will have an even easier time when they face the Cleveland Browns in week six, who rank second last against his position.
Fantasy owners who left Chase Claypool on the bench checking their matchup pic.twitter.com/scwklyLuhS

— Barstool Sports (@barstoolsports) October 11, 2020
David Montgomery pulled off an 18.90 fantasy point performance against the 14th ranked defence against running backs. He rushed for 29 yards on 10 carries while also racking up 30 receiving yards on seven catches. Montgomery and the Chicago Bears will face the Carolina Panthers this week and since their defence is the worst against his position, he should have a field day.
Sit 'em
Joe Burrow had his worst fantasy outing this past week against the Baltimore Ravens, throwing for 183 yards with one interception and no touchdowns as he scored 4.32 fantasy points. Burrow and the Cincinnati Bengals will have a much tougher defence this coming week when they face off against the number one team against quarterbacks — the Indianapolis Colts.
What was A.J. Green doing on this Joe Burrow INT?pic.twitter.com/eTSmLc8Mxb

— Dov Kleiman (@NFL_DovKleiman) October 11, 2020
Melvin Gordon played well in week four, scoring 25.80 fantasy points as he rushed for 107 yards and two touchdowns. But, that was against the New York Jets defence, who rank 28th in the NFL against running backs. Coming off their week five bye, the Denver Broncos will play the New England Patriots, who are the fifth best team against Gordon's position this season.
James White collected 12.90 fantasy points during his last performance in week four against the Kansas City Chiefs, whose defence is ranked 23rd against running backs. This week's matchup will be more of a challenge for White and the Patriots running game as they face the Broncos, who have the best defence in the league against his position.
Waiver wire pickups
Andy Dalton will be stepping in for Dak Prescott for the remainder of the season after Prescott suffered a season-ending injury in week five against the New York Giants. With Amari Cooper, Ceedee Lamb and Michael Gallup in his arsenal of weapons down the field, Dalton should do just fine as the new starting quarterback of the Dallas Cowboys.
I'm heartbroken that this happened to Dak Prescott. I hate this. pic.twitter.com/GtObn74HbO

— shannon sharpe (@ShannonSharpe) October 12, 2020
Alexander Mattison was able to pull off 16.60 fantasy points in week five against the seventh best defence against running backs — the Seattle Seahawks. Now that the Minnesota Vikings may be left without starting running back Dalvin Cook after his groin injury in week five, Mattison could be a good flex option. Mattison and the Vikings face the Atlanta Falcons in week six, who rank 25th against his position.
Robert Tonyan was the best tight end in the league two weeks ago in week four, scoring 33.80 fantasy points as he caught six passes for 98 yards and three touchdowns. Tonyan and the Green Bay Packers had the bye week to rest this past weekend so he could have repeat performances down the line if owners decide to pick him up.
The week five Gazette fantasy column was the first of the series where the "Sit 'em" players out-performed the "Start 'em" players.
Although we can't promise our readers that this oversight on our "Sit 'em" players won't happen again this fantasy season, we can tell you that our "Start 'em" players won't disappoint in consecutive weeks.
Again, we do hope that all infected players and staff have a speedy recovery and return to the gridiron soon.
Bring on week six.