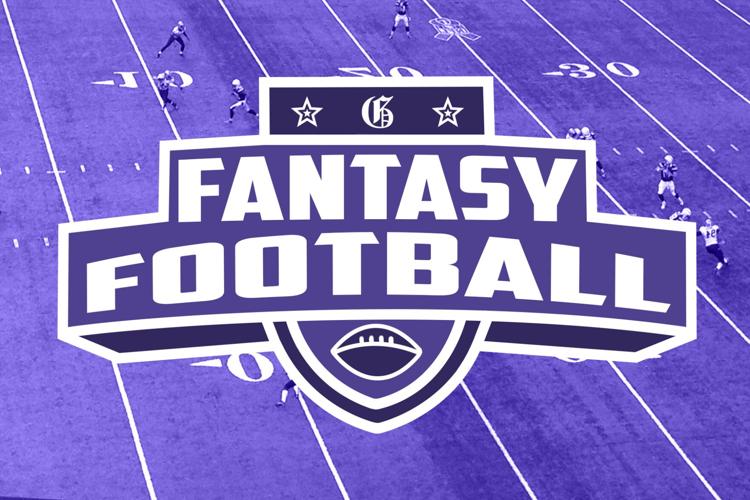 Winning in the National Football League takes grit, consistency and a "next man up" mentality. These values were put to the test in an injury-riddled week two.
This past weekend, NFL fans watched in horror as over 20 players from different teams were hurt, ranging from minor sprains to season-ending injuries.
These injuries have major implications for fantasy matchups in week three. Will you start a struggling receiver against a banged-up defence? Should you take a chance on a backup running back stepping up to first-string? Will Jennifer Aniston ever find true love? 
Hopefully this week's column will answer most of these questions. Sorry, Jen.
Start 'em
Kyler Murray was dynamic in the Arizona Cardinals win over the Washington Football Team as he passed for 286 yards with one touchdown and rushed for 67 yards with two touchdowns. The Cardinals face off against the Detroit Lions this Sunday, who have experienced difficulty stopping both the pass and the run in their opening games.
Kyler Murray has:▪︎ More rush yds than Christian McCaffrey▪︎ More rush TD than Ezekiel Elliott▪︎ More pass yds than Patrick Mahomes Redefining DUAL-THREAT #RedSea pic.twitter.com/bZQa5dCnWS

— CBS Sports HQ (@CBSSportsHQ) September 21, 2020
Aaron Jones played lights out against the Lions this week rushing for 168 yards and two touchdowns with 68 receiving yards and one touchdown reception. The Green Bay Packers are heading to New Orleans to play the Saints on Sunday, who have played decently against the run but have struggled to cover running backs catching passes out of the backfield. With Davante Adams questionable this week, the Packers are going to rely on Jones to lead their offence in both the rushing and passing game.
Calvin Ridley shone in both the Atlanta Falcons losses this season with an average of 119.5 receiving yards and two touchdowns per game. The Atlanta Falcons face the Chicago Bears who have yet to play a strong offence and have only squeaked out wins by four points in both their games. Ridley should have another great game as defenses continue to struggle to effectively cover both him and fellow receiver Julio Jones.
Sit 'em
Carson Wentz has already thrown four interceptions with only two touchdown passes in two games. In week three, Wentz and the Philadelphia Eagles are set to play the Cincinnati Bengals whose run defence has allowed 370 yards and four touchdowns in two games. Look for the Eagles to utilize their running game with tailback Miles Sanders rather than their air attack to win the game.
"[Carson Wentz] reminds me, personally, of Jameis Winston."—@mspears96 pic.twitter.com/GXRcgSjfH9

— Get Up (@GetUpESPN) September 22, 2020
Cole Beasley — who has a total of 128 receiving yards over two games — has been a tertiary receiver for the Buffalo Bills so far this season, behind Stefon Diggs and John Brown. The Bills have only played two low-ranking teams, the New York Jets and the Miami Dolphins, so their upcoming game against the undefeated Los Angeles Rams will be a tough challenge.
Eric Ebron has 61 receiving yards in his 2020 season, however, they've been against middle-of-the-road squads — the New York Giants and the Denver Broncos. Ebron and the Pittsburgh Steelers face stiff competition in week three, facing the Houston Texans who have lost games to the Kansas City Chiefs and the Baltimore Ravens in week one and two, respectively. The two teams are likely to make a run for the Lombardi trophy this year.
Waiver wire pickups
Jerick McKinnon will get a lot of touches for the San Francisco 49ers in week three since both Raheem Mostert and Tevin Coleman were injured in last week's game. He made the most of his snaps in week two as he scored a touchdown and racked up 77 yards on only three carries.
49ers' RB Tevin Coleman is expected to miss "multiple weeks" with the knee injury he suffered Sunday, per source. So 49ers are expected to be without Coleman and Raheem Mostert on Sunday at the Giants.

— Adam Schefter (@AdamSchefter) September 21, 2020
Justin Herbert was pushed up to the top of the San Diego Chargers quarterback depth chart on game day last week when Tyrod Taylor left during pregame warmups with chest pain. Although he did throw an interception, he surprised fans with his 311 passing yards, one passing touchdown and one rushing touchdown in the close overtime loss to the Chiefs, the defending Super Bowl Champions.
Darrell Henderson ran for 81 yards on 12 carries with a touchdown on the ground and caught two passes for 40 yards for the Los Angeles Rams after both Malcolm Brown and Cam Akers suffered injuries in their win against the Eagles. This coming week, Henderson and the Rams play the Bills who allowed 99 total rushing yards against the mediocre Miami Dolphins team in week two.
Last week's analysis saw some ups and downs in its accuracy.
The "Start 'em" players combined for 47 fantasy points but could have been higher if not for a poor performance from Minnesota Vikings receiver Adam Thielen. The "Sit 'em" players scored a surprising total of 32.6 fantasy points off the 20.1-point effort of Steelers running back James Conner.
The waiver wire pickups performed as well as a bench squad can, as they scored a combined 13.1 points.
Hopefully our week three picks will give your fantasy team a good chance for bragging rights this coming weekend.
Bring on week three.