Last year, Jack Sheffar was unable to run for the track team at Western.
This year, he's been one of the top track stars in Canadian Interuniversity Sport. 
The second-year cross country and track and field athlete was committed to being a Mustang at a young age by getting spotted in his senior year of high school by Western coaches.
At first, transitioning from high school to university was very challenging. He went from usually being one of the top three finishers in cross country races in high school to struggling to crack the top 20 in university races. Sheffar also had to overcome balancing training with academics. 
But there were bigger challenges ahead.
He was one of the top runners at Western in cross country tryouts in his first season in August. But by the end of September, his ranking dropped to the rock bottom of Western's cross country roster. 
Sheffar would regularly run year-round in cross country from September to November and in track and field from December to March with a two-week break in between. However, he couldn't even finish his cross country season in his first year.
It all began when his coaches noticed something wasn't adding up in his performance, which was normally highly praised. His coaches, teammates and family encouraged him to get checked and to their surprise, he had abnormally low iron levels.
This issue, which was not easily detectable, affected his mood, strength and ability to stay motivated. Working harder and running for longer doesn't help combat low iron levels, but worsens them.
The first-year health sciences student at the time couldn't bear the mental pain of quitting running for three whole months, something he would have to do to solve his iron deficiency. 
"There is something about running that if you work really hard you can be pretty successful at it," Sheffar said. "It's nice to know that the work you put in you can actually see results. The self-fulfilment is a big thing."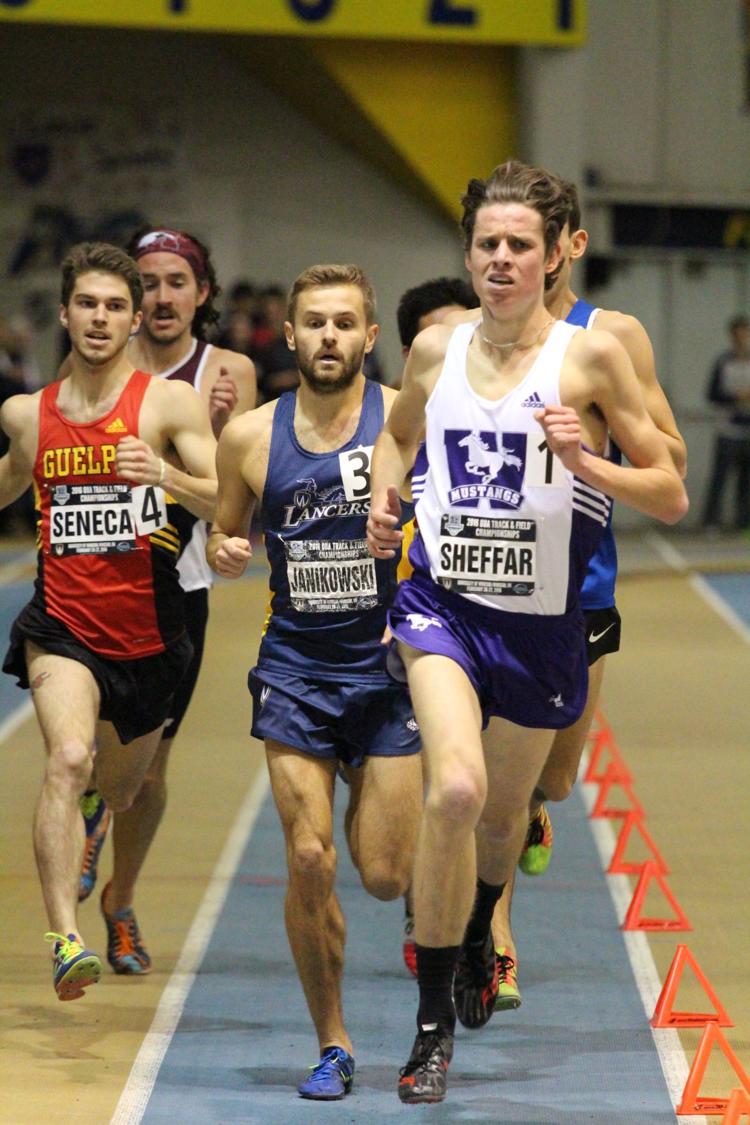 Sheffar debated whether he wanted to quit altogether or not. When he stopped running, everything else suffered, including his personal life and academics. He thought dropping out of athletics and focusing on school would be more beneficial than holding onto the hope of ever running again. That thought process was the beginning of one of the most mentally challenging periods of his life.
"It wasn't fun watching people who I had been beating and running with having success," he said. "I mean, I want my teammates to do well but you would like to be with them doing the activity. It was really disheartening."
But one person in particular motivated him to get to where he is today: his previous high school track coach — his mother.
"In her second year, she got injured at Western when she was running for the team and so she quit running altogether for a really long time," Sheffar said. "She said it's one of her biggest regrets that she didn't persevere." 
Through numerous phone calls and visits, his mother, along with his family, friends and coaches motivated him to work harder for his goal.
From November to February of last year, Sheffar was planning his comeback. His lean 5-foot-11 figure wouldn't allow him to do any other sport. He knew success wasn't going to happen overnight.
He began by taking iron supplements, which weren't keeping up with his body; therefore, he had to switch to iron injections.
Sheffar was finally healthy enough to start physically training again.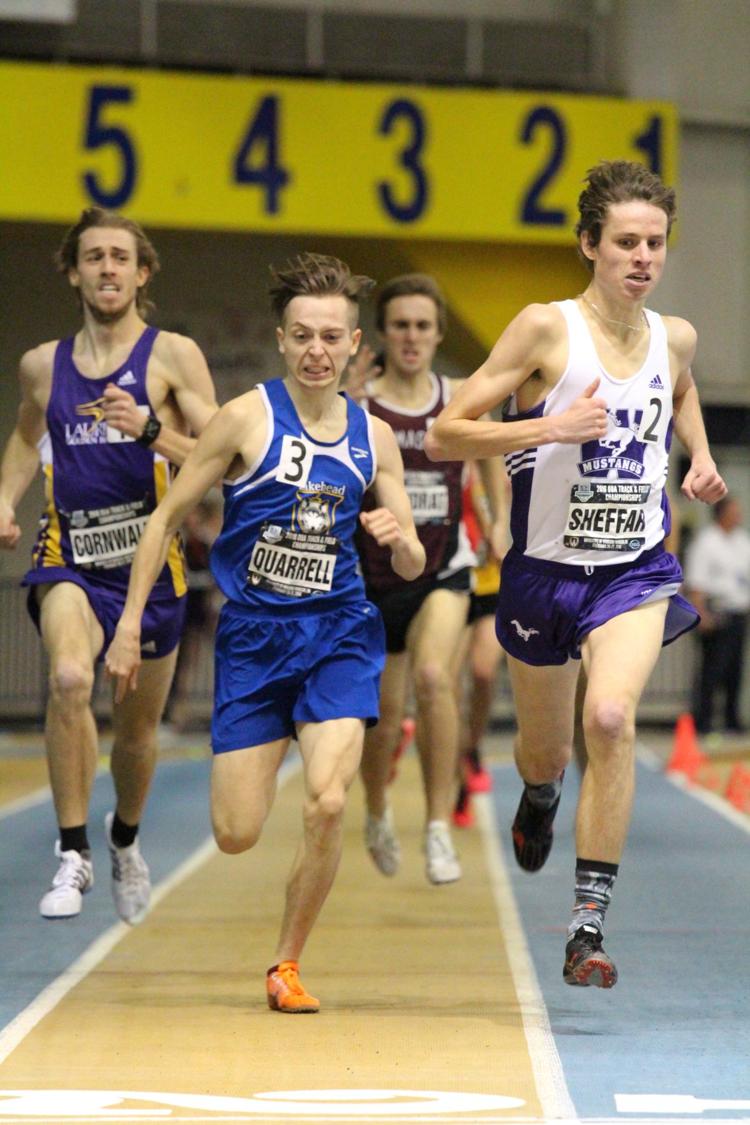 His workouts consisted of running at least a 16-mile run every Sunday, doing a short tempo and a longer interval workout on Mondays, double easy runs on Tuesdays, track intervals ranging from 200 to 800 metres on Wednesdays, running 10 miles on Fridays and usually racing or doing a long tempo on Saturdays. 
He was running more mileage per week than ever before and doing double runs in a day to keep up with his teammates. Throughout his comeback, Sheffar was trying to develop a high pain tolerance that would push him harder in the coming months. And it worked.
"I went from not even being able to race on the track at all to fifth [in the CIS]," he said.
That in itself was the best reward he could ever achieve coming off his last season.
Today, he ranks fifth in the Canadian Interuniversity Sport in the 3,000-metre for track and first among his team at Western in the event. His time of eight minutes and 14 seconds also puts him less than a second off of the Western record for the 3,000-metre. 
The future is bright.
"At first, no one really knew who I was," he said. "People who I would look up to in high school, now I am bumping shoulders with in races."
Although the attention is relatively new for Sheffar, those top runners in the CIS are the same guys that he hopes to compete with after university.
But he has to take it one step at a time.
If it wasn't for his sacrifice and strength, he wouldn't have qualified for the selective 12-man field in the 3,000 metre in the upcoming CIS championship hosted in Toronto this weekend.
"It comes down to whether you like it enough or love it to deal with some adversity. There's no point in quitting something you love. Eventually, if you work hard enough, good things will come to you."