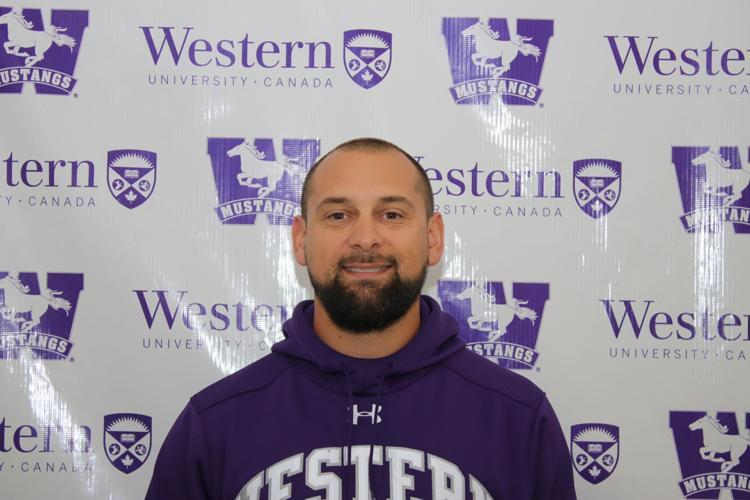 The Western Mustangs will be looking for a new offensive coordinator for next season as Steve Snyder has been hired as the next head coach of the Queen's Gaels football program. The London native and St. Francis Xavier University alum spent the last two seasons at the helm of the Mustangs offence.
Snyder brought stability and an up-tempo approach to a Mustangs offence that had long been under the control of head coach Greg Marshall. After Western's heartbreaking loss in the 2016 Yates Cup, Marshall decided to bring in an offensive mind whose sole responsibility would be to lead the team's offence.
So, he brought in Snyder, who was St. Francis Xavier's offensive coordinator from 2014 to 2016 and who had spent time as an assistant at London's St. Thomas Aquinas Catholic Secondary School and with the London Junior Mustangs youth football program.
Snyder's offences dominated Ontario University Athletics during his two-season stint at Western, as the Mustangs led the province in total yardage and scoring both seasons. He also proved pivotal for recruiting, playing a crucial role in bringing in two strong recruiting classes that have already provided key pieces for Western's back-to-back national championship game appearances and should continue to be crucial for the Mustangs in the future.
As one of the hottest young names in Canadian university football coaching, Snyder's arrival in Kingston is much-needed for a Queen's program that has fallen far from its once-prominent place among Canada's elite football programs. The Gaels have missed the playoffs three times in the last five seasons and haven't won a postseason game since 2013. Their last Yates Cup came in 2009, which was also the last season the program won a Vanier Cup.
Pat Sheahan, who had led the Gaels since 2000, stepped down at the end of the 2018 regular season, paving the way for Queen's to move its football program in a new direction. Snyder will now be tasked with returning the Gaels to the upper echelon of U Sports football.
"We are thrilled to welcome Steve to the Gaels family and look forward to the energy, passion and commitment to excellence that he will bring to our football team," said Leslie Dal Cin, executive director of athletics and recreation at Queen's University. "Steve has a profound interest in and respect for our football history as well as a strong, compelling vision for the future of our team; we look forward to seeing him bring that vision to life in the coming months."
Snyder's resume is an impressive one. In his five seasons as a U Sports offensive coordinator, Snyder boasts a 43–12 record with 35 consecutive wins against conference opponents, and he led offences that helped Western win his first 23 games with the program. His offences were the best in the country in 2017 and 2018, and Snyder helped win four consecutive conference championships, along with Uteck and Mitchell Bowls and the 2017 Vanier Cup title. As the fifth head coach in Queen's history, he will have the resources and support to lead his own program to similar success.
"I am honoured to be named the head football coach at Queen's University," said Snyder. "This is a very special opportunity for my family and me. This football program has an incredible tradition of excellence; when we think of football in this country, we think of programs like Queen's. The passion and commitment to football here at Queen's is second to none."
Moving forward, Marshall and the Mustangs will have to find a replacement for Snyder. They return a number of key pieces to the offence next season, and the Mustangs will be expected to contend for conference and national championships moving forward.
With a star-studded offensive roster and national championship aspirations, Western's offensive coordinator position should be an enviable one for coaches looking to move up from a smaller school or use the job as a springboard to head coaching positions in the future. Marshall should have no issue finding a capable successor to Snyder.